Community Matters 2022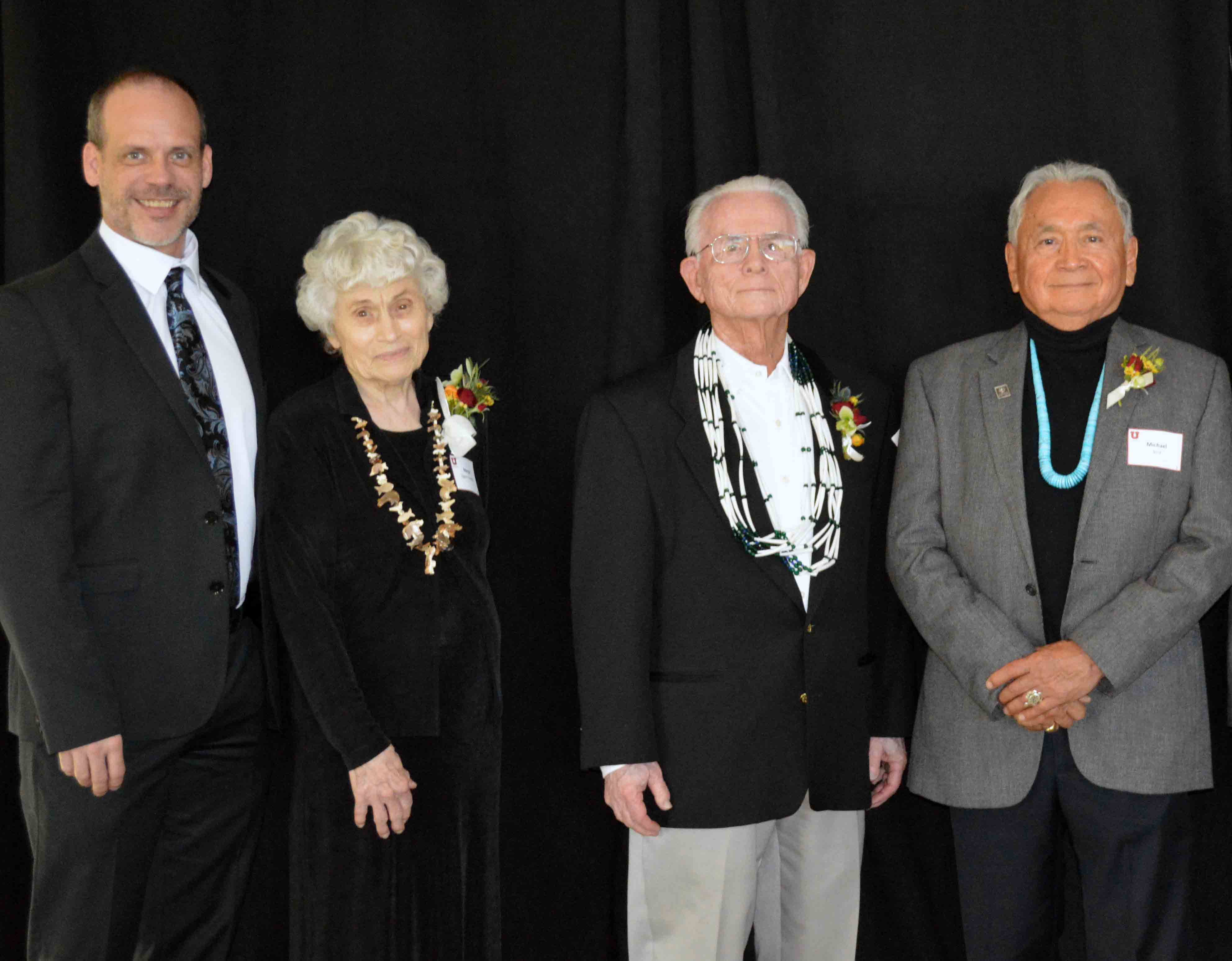 A Message from the Dean
Welcome to Spring and all the hope, excitement, and new starts it represents! Graduation season leads me to reflect on our academic mission and the impact we hope to have in our communities as we send a new cohort of social workers out into the field.
These students are making a difference in the communities they are part of. The scale is different—from individuals, children and families, organizations to communities—but the ethic of supporting people and addressing social problems remains core to the field across generations of social workers.
The students featured in this issue are following their passion. Our goal is to support AND challenge them in the practice of community social work, and I believe you will be inspired by their stories.
Philip Osteen, PhD
Interim Dean and Associate Professor
Shared Scholarship
Associate Professor & Director of Online Programs Cynthia Sanders, on Fox 13 Salt Lake City
Associate Dean for Research & Director of C-MIIND Eric Garland, in Psychology Today
Associate Professor & Belle S. Spafford Endowed Chair Meeyoung Min, in @theU
Associate Professor Sarah Canham, episode for The Best Evidence Podcast
Interim SVPAA Martell Teasley, in The Deseret News
Associate Professor & Director of the Utah Criminal Justice Center Emily Salisbury, in The Colorado Sun
Associate Professor Jaehee Yi, in The Salt Lake Tribune
Community Advisory Board Update
Changes are afoot on the CAB! We welcome Jessica Waters (MSW 2016) as the new CAB chair beginning in August, and we offer sincere thanks to outgoing CAB Chair Shawn McMillen. Shawn served in this role for two years and we are grateful he will continue as a board member for an additional three-year term. Last August, Richard Sullivan joined the board and Kathy Luke rejoined—we are glad to have their perspectives as caring community members. We do have several farewells—Stephanie Harpst, who led the charge for the CAB Scholarship nine years ago, will term off, and because the College wisely selected Clifton Uckerman and Ellie Goldberg to join the faculty, their time on the Board will come to an end as well. We are grateful to all for their service and the many contributions they've made.
If you have interest in a deeper engagement with the College through involvement on the CAB, please contact Lisa Himonas for information (Lisa.Himonas@socwk.utah.edu or 801-587-8387).
Join Us: Train to Retain
Like many other states, Utah faces an increasing rate of alcohol and drug use among adolescents and adults, as well as a dire shortage of licensed substance use disorder counselors. Last year, after more than three decades of preparing and training students for practice, the University of Utah's Substance Use Disorder Treatment Training Certificate Program began placing their most recent graduates into 2,000-hour apprenticeships with various community-based agencies that offer substance use disorder services. This post-grad, on-the-job training strategy—still new in the field of behavioral health—helps agencies customize the skill development of employees, reducing turnover and increasing organizational fit, confidence, and productivity. As the new program continues to grow, additional apprenticeship sites are needed. If your agency is interested in becoming a registered apprenticeship site and/or would like to have a SUDC/ASUDC apprentice at your agency, please contact Dr. Jason Castillo (Jason.Castillo@socwk.utah.edu) to further discuss this opportunity.