$1.4 million grant to develop technology for caregivers of Alzheimer's and dementia patients
Phase II National Institutes of Health STTR Grant to Be Used to Further Develop Proactive Dementia Care Mobile App
October 27, 2016 – A team of researchers led by Norman L. Foster (PI), director of the University of Utah Center for Alzheimer's Care, Imaging and Research (CACIR) and professor of neurology, and Troy Andersen (co-PI), director of the College of Social Work's W.D. Goodwill Initiatives on Aging, have been awarded a projected $1.4 million commercialization research grant over two years by the National Institute on Aging (NIA), part of the National Institutes of Health (NIH), to refine an innovative, dementia care mobile device tool. The NIA's Small Business Technology Transfer (STTR) Phase II award will be distributed to Proactive Memory Services (PAMS), a University of Utah spinout company. PAMS will, in turn, fund CACIR to help commercialize the clinical care advances the Center pioneered, namely the continued development of the Memory Care Partner, a tablet computer and smartphone application that will provide guidance to patients and families with concerns about memory loss.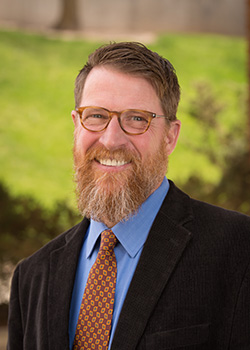 Foster says a new paradigm emphasizing early cognitive care is evolving. "Our app will be an innovative tool to help concerned children and spouses get early high quality care for a loved one with memory loss. Family members often don't know what they can or should do. Our app will allow us to provide advice before a doctor's visit, reassuring when appropriate and hastening evaluation and treatment when necessary. The goal is to help people better navigate the often daunting process of seeking quality memory loss care," said Foster. "This grant from the NIA will provide us with the necessary funds to accelerate and commercialize our app and get it into the hands of those who need it."
As our population ages, Alzheimer's disease and related disorders are a growing problem. Patients and families often confront a confusing and complex health system. Based on CACIR's knowledge and experience with the situations commonly faced by people living with memory loss or dementia, the Memory Care Partner app will help individuals with memory concerns and their families navigate these waters.
"We are excited to advance this innovative effort to provide easily accessible, evidence-based information to people struggling with memory loss and other cognitive and behavioral issues associated with dementia in their family members. We hope that providing the information needed to better understand and cope with this often stressful condition and diagnosis, with a tool right at their fingertips, will lead to better decisions and care, as well as peace of mind for the families of those affected," said NIA Program Officer Nina Silverberg.
Utilizing the principles of precision and proactive memory care pioneered by Foster and his team at CACIR, the app will support family members in knowing when to seek medical advice, help develop a team to support the person with memory concerns, coordinate care with medical providers and community services, identify milestones for achieving treatment goals, and helping assess the quality of care received. It will provide information to people even before they have decided to seek medical attention as well as throughout their illness. It will also supply users with the personalized advice of experts about services that match their needs. The information that patients with memory loss and their families will gain from the app will enable them to manage day-to-day needs and become prepared to prevent unnecessary, foreseeable complications.
With this recent grant funding, PAMS will expand the company and contract with U-spinout software company ViSUS to develop a commercial product ready for marketing.
Danuta Petelenz of Technology and Venture Commercialization (TVC) at the University of Utah helped guide PAMS through its STTR application as well as other grant opportunities. PAMS grant number is 2R42AG044147-02A1.
CSW Research News
Categories