Advanced Standing MSW Program in Salt Lake City
(BSW graduates only)
---
The application for this program will open again on August 1, 2023 for the program beginning Summer 2024.
Application Deadline: September 1
Admission decisions announced no later than December 1
---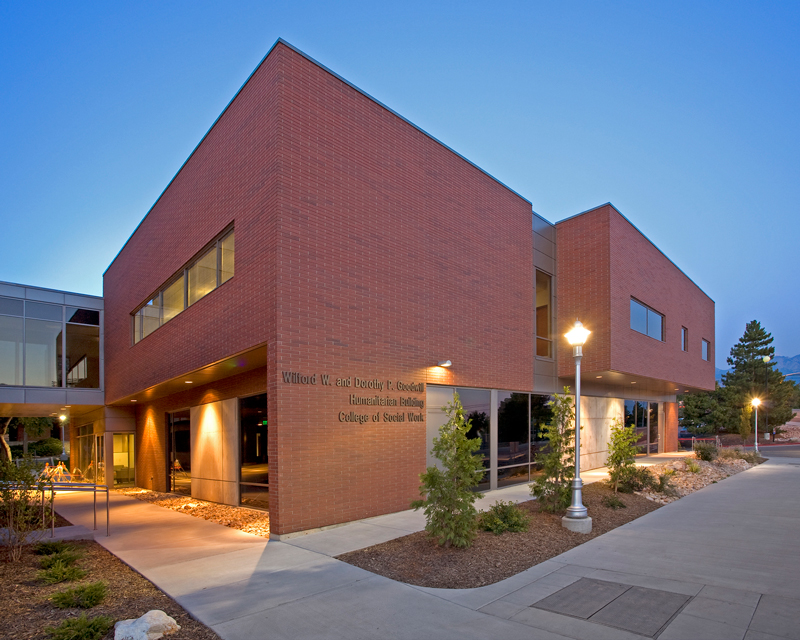 7 Areas of Focus
Aging in Social Work
Child Welfare in Social Work
Forensic Social Work
Global Social Work
Health in Social Work
Mental Health in Social Work
Substance Use in Social Work
COURSES
Summer Semester

Fall Semester
Spring Semester
Note: During the Advanced Standing Orientation and area of focus meeting, Advanced Standing students will receive information on all Areas of Focus and graduate certificates to help inform their choice(s) for their program of study. This meeting is held in January preceding their beginning semester. Students must complete a minimum of 45 credit hours to graduate.
Students must also take a Practice class outside their area of focus either fall or spring semester in addition to their required area of focus courses. Students must receive a grade of C+ or better in all required classes to go on to the next class in any sequential series of classes (e.g., SW6401/6402) and must maintain a cumulative 3.0 GPA in order to be in good academic standing.
Eligibility
Students who have earned a Bachelor of Social Work (BSW) in the last seven years (by the application deadline). Applicants who have earned a BSW degree more than seven years ago are required to apply for either the two-year full-time or three-year part-time program. BSW graduates who apply to other programs cannot have any first-year MSW coursework waived. The BSW degree (including practicum) and all prerequisite classes must be completed before the first day of MSW classes and verified through official transcripts to the Graduate Admissions office (degree) and the MSW office (prerequisite classes).
FAQs
Only students with a BSW are eligible to apply to Advanced Standing MSW Programs. Because this is a requirement set forth by the Council on Social Work Education (CSWE), exceptions to this requirement cannot be waived under any circumstances.
Prior to beginning the program.
One of two graduate certificates may be completed as well, though additional credit hours outside of the required 45 may be required.
The program begins during summer semester, which typically begins the third week of May. Students take required bridge classes and elective courses. There is no practicum during summer semester.
Days of the week in which summer semester courses are held vary by year, though they are all generally during the day.
During fall and spring semesters, courses are typically held on Thursday and Friday days. Practicum is completed on the other weekdays. The majority of practicum placements take place during normal business hours.
Students with degrees obtained outside of the U.S., must complete an International Degree Recognition and Evaluation through CSWE (with a determination that the student has completed a degree equivalent to the bachelor of social work).