Advanced Standing MSW Online Program
(BSW graduates only)
---
Application Deadline
Final: September 1
Admission decisions announced no later than December 1
---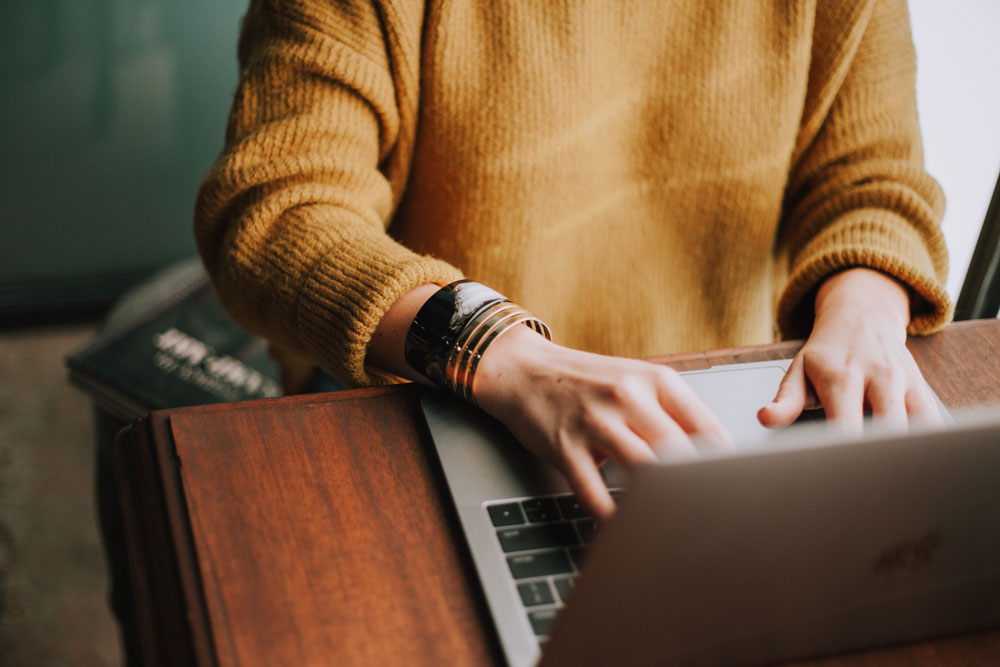 This program is offered online.
1 Area of Focus
COURSES
Note: Courses are subject to change.
Summer Semester

Fall Semester
Spring Semester
Notes:
During the Advanced Standing Orientation, Advanced Standing students will receive information on the Mental Health area of focus for their program of study. This meeting is held in January preceding the first semester.
*Students must take Substance Use Practice I class in the fall semester as their advance practice outside area of focus course.
Students must receive a grade of C+ or better in all required classes to go on to the next class in any sequential series of classes (e.g., SW6401/6402) and must maintain a cumulative 3.0 GPA in order to be in good academic standing.
Students must complete a minimum of 45 credit hours to graduate.
Eligibility
Students who have earned a Bachelor of Social Work (BSW) within the last seven years (by the application deadline). Applicants who have earned a BSW degree more than seven years ago are required to apply for either the two-year full-time or three-year part-time program. BSW graduates who apply to other programs cannot have any first year MSW coursework waived. The BSW degree (including practicum) and all prerequisite classes must be completed before the first day of MSW classes and verified through official transcripts to the Graduate Admissions Office (degree) and the MSW Office (prerequisite classes).
FAQs
Only students with a BSW degree are eligible to apply to Advanced Standing MSW Programs. Because this is a requirement set forth by the Council on Social Work Education (CSWE), exceptions to this requirement cannot be waived under any circumstances.
Only the Mental Health Area of Focus is available for students in the MSW Online Program. This does not limit the areas in which students can fulfill their practicum requirements.
This program begins during summer semester, which typically begins the third week of May.
Courses are offered entirely online and will follow the same course sequence as the campus-based Advanced Standing MSW Program. Coursework may not extend beyond MSW and University deadlines and must be completed as indicated in the Advanced Standing MSW Online Program course checklist. Online courses are mainly asynchronous; however, some courses may require a very limited number of synchronous sessions that are facilitated via Zoom. Each weekly online module has structured learning materials, assignments, and due dates. Our online courses combine the flexibility of online learning while maintaining the benefits of regular engagement with classmates and instructors as you work together to meet course objectives.
Practicum is completed in person weekdays in your geographical area. The majority of practicum placements are during normal business hours. Therefore, evening/weekend opportunities are likely to be limited.
You do not need to find your own practicum placement. You will work with a College of Social Work practicum coordinator to select a suitable placement with an agency in your general geographical area.
Agencies must meet strict requirements to provide MSW students with the learning opportunities and supervision needed to acquire national Council on Social Work Education competencies. Your College of Social Work practicum coordinator can explore whether a particular agency can be contracted with our MSW Program.
No. Students admitted to the MSW Online Program must complete all courses outlined online. They may not mix and match online and on-campus courses or switch between programs.
Unfortunately, certificate programs are not available to students enrolled in the MSW Online Program.
Unfortunately, dual degree programs are not available to students enrolled in the MSW Online Program.
Students are not permitted to switch between the MSW Online Program and other MSW Program options.