Message from Dean Osteen this Pride Month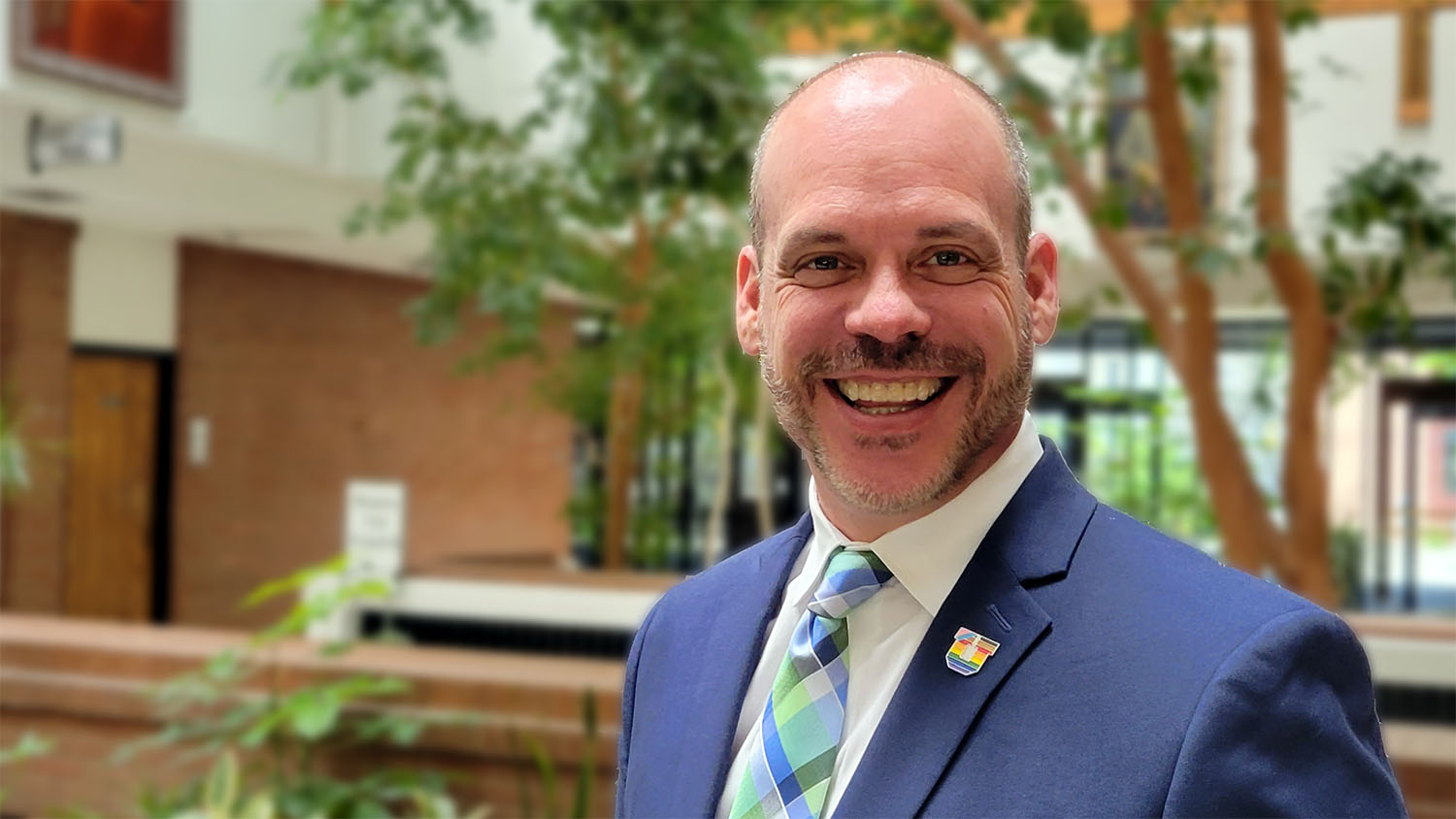 Dear Social Work Community,
This weekend, Utah will kick off Pride Month with four days of unapologetic LGBTQIA2S+ activism, allyship, and affirmation. When I moved to Salt Lake City in 2018, I was surprised to learn that—despite the state's conservative image—the city is home to one of the largest pride festivals in the country! The Utah Pride Festival is a celebration of community, and a critical opportunity for visibility.
Across the nation, we're currently experiencing an onslaught of anti-LGBTQIA2S+ legislation, with the targets du jour being drag shows, transgender athletes, and gender-affirming health and mental health care. As a social worker and a researcher on suicide prevention, I am especially concerned by the impact of these policies, and the associated polarizing rhetoric, on our youth.
According to data from the Trevor Project's 2022 National Survey on LGBTQ Youth Mental Health, "58% of LGBTQ youth reported experiencing symptoms of depression, including nearly two-thirds of transgender and nonbinary youth." Further, "45% of LGBTQ youth seriously considered suicide in the past year." The latest data show that suicide is the number one cause of death for Utahns age 10-24. It is vital, in every sense of the word, that we engage all available strategies to ensure the safety and wellbeing of this vulnerable population.
Among the numerous evidence-based protective factors for our LGBTQIA2S+ youth are access to accepting spaces and connectedness to individuals and communities. Beneath the rainbow flags and flawless makeup, that's really what Pride is about. Colorful visibility and joyful spaces for connection, paired with a flamboyant demonstration of caring and belonging.
Philip Osteen, PhD
Dean
P.S. If you feel you are in crisis or distress, please reach out for help. Many free, affirming resources are available for both crisis services (call/text 988 for the national Suicide and Crisis Lifeline, or contact the Trans Lifeline) and non-emergency services (check out the Utah Pride Center, the LGBTQ-Affirmative Therapist Guild of Utah, or the Huntsman Mental Health Institute).