Innovating Domestic Violence Solutions from the Classroom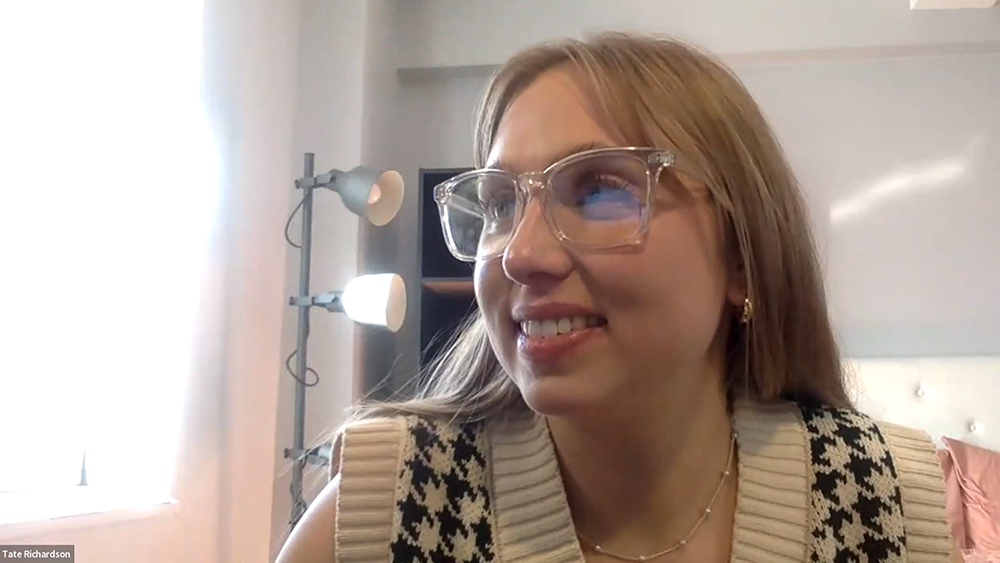 From her desk in a brightly-lit apartment in New York City, Tate Richardson recalled her first Innovation for Justice (i4J) class, Innovating Legal Services, at the University of Arizona. "I fell in love with it," she said. "One of the coolest things I was able to take away from i4J during law school was to see a project be created in front of my eyes, scale, get funded, and come to fruition."
Today, Tate is an i4J postgraduate fellow and oversees the Licensed Legal Advocate program, which is currently being piloted in Arizona. She also provides support for the UX4Justice course—one of the i4J graduate classes that will be offered in the fall to MSW, JD, and MBA students at both the University of Arizona and the University of Utah.
Jointly housed by the University of Utah David Eccles School of Business and the University of Arizona James E. Rogers College of Law, i4J is a virtual social justice innovation lab that designs, builds, and tests solutions to the justice gap. The multidisciplinary cohorts in each project-based course work with diverse stakeholders and lived experience communities toward the goal of advancing equal justice.
The two classes that will be offered in the fall of 2023—UX4Justice* and Legal Innovation for Policy Advocacy*—will focus on bridging the justice gap for survivors of domestic violence. Tate noted that 98% of low-income domestic violence survivors experienced a civil legal problem within the last year, and 92% of those individuals did not receive any legal help.
"There are so many ripple effects for someone who is navigating domestic violence issues," said Stacy Butler, director of i4J. "For students, it's really important to understand the personal, health, and mental health issues associated with domestic violence, along with the legal implications. That's why i4J classes offer such a valuable experience. These students get to work with students in other disciplines, and learn to understand different mindsets and approaches."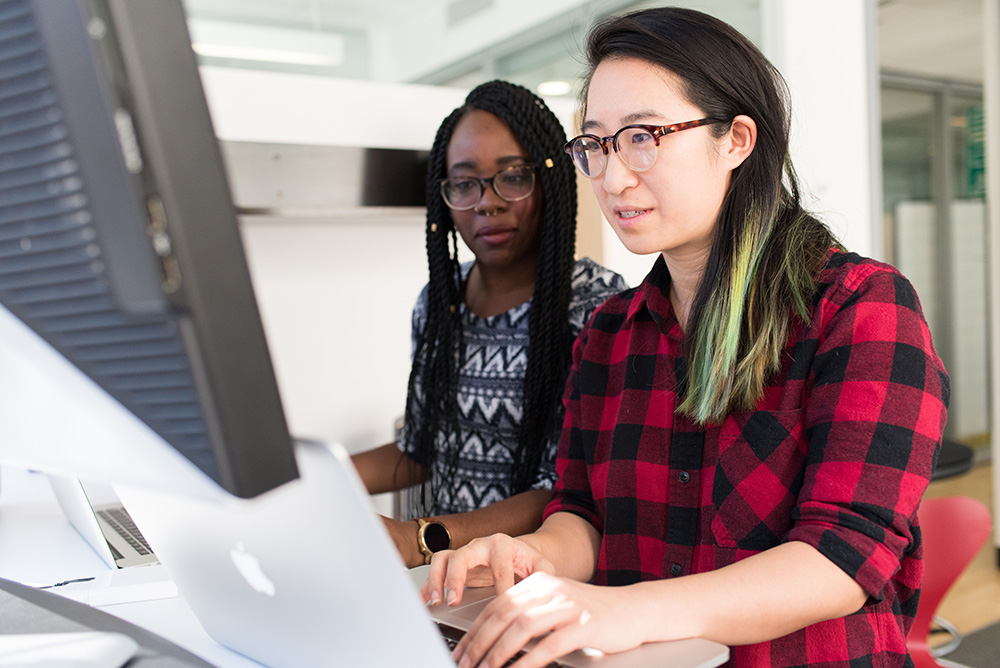 In addition to new approaches, U students who enroll in i4J classes will also gain new skills with policy advocacy, aggregation tools, and coding and design platforms—experiences they might not otherwise gain through formal education.
Students in the UX4Justice course will learn to apply user experience (UX) knowledge, as well as design- and systems-thinking, to evaluate and redesign a new web tool intended to simplify the filing of legal documents (e.g., protection orders, divorces, parenting time orders) by advocates and navigators who work with domestic violence survivors in Nevada.
In the Legal Innovation for Policy Advocacy course, students will collaborate with a national network of domestic violence advocates—and the domestic violence organizations that house them—in a nationwide call for policy reform that advances legal empowerment for domestic violence advocates on behalf of domestic violence survivors.
"I love having social work students in our classes," said Stacy. "They bring a holistic, systems-thinking, continuum-of-care mindset about people's lives."
Tate added that the multidisciplinary nature of the i4J courses brings in perspectives that might not have emerged in a single-discipline classroom. "We've incorporated trauma-informed practice into both classes to some degree, but having the trauma-informed lens of social work students is so important. Law students and business students will ask a question in a very different way than a social work student. Even something as simple as incorporating trauma-informed language into the questions we ask can impact the direction and success of the class's work."
"Many survivors struggle to navigate the justice system alone," said Tate. "Being able to craft two end products that are ultimately meant to benefit survivors of domestic violence is an invaluable experience for students and a great benefit to our communities."
Applications are now open for students interested in enrolling in these courses for the fall 2023 semester. Students accepted into the courses will be automatically registered by i4J.
*Per MSW policy, only campus-based Advanced Standing and Two-Year students in their specialist year are eligible to take Innovation for Justice (i4J) courses for elective course credit. A maximum of four credits of pre-approved non-MSW courses may be counted toward MSW requirements.