Who Is Your SHEro?
In honor of Women's History Month, we share with you some of the SHEroes of faculty and staff within the College of Social Work. We hope it will inspire you to take a moment and think about the women who have had a positive influence in your life.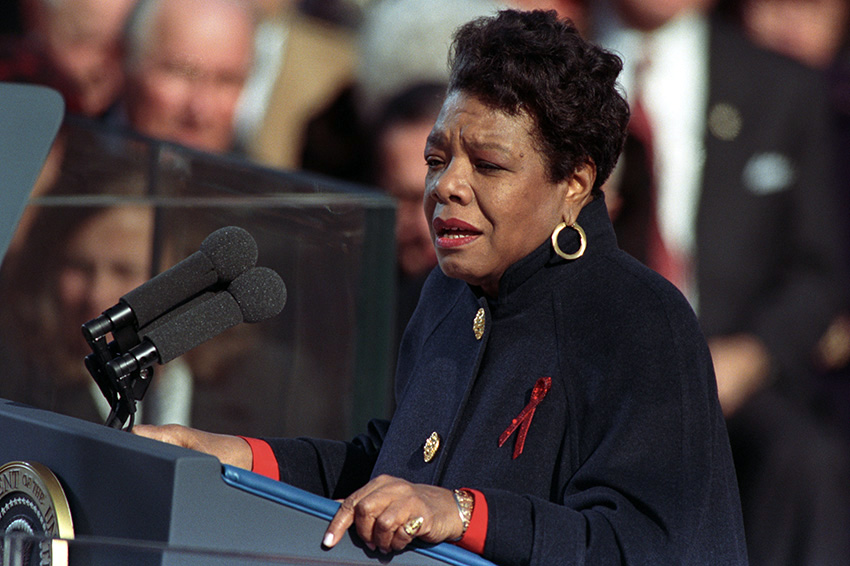 Maya Angelou; Photo via Obama White House Archives.
"One of my SHEroes is Maya Angelou. She is the epitome of a 'Phenomenal Woman,' who shared her knowledge, wisdom, activism, and love with the world. She faced trauma, racism, discrimination, and adversities and, in the words of her infamous poem, 'And Still I Rise'—still Maya Angelou rose!"
—Sumiko Anderson, Assistant Professor/Clinical
"I want to give a shout out to my mother, Dr. Elizabeth Lyn Clayton. She was the mother of eight. After getting a divorce, she proceeded to complete her MSW and her DSW here in the College of Social Work at the University of Utah. She had an indomitable spirit, was a force of nature, a cause for good, and my greatest cheerleader. She was instrumental in my selecting social work as a profession. She left us for much greener pastures and mountains in 2014 and is deeply missed."
—Troy Andersen, Associate Professor/Lecturer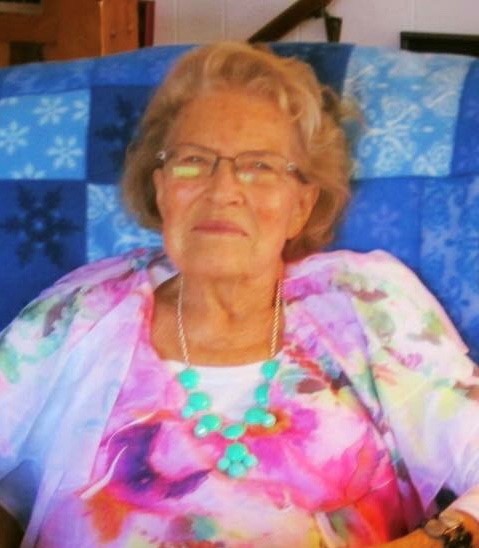 Elizabeth Lyn Clayton; Photo courtesy of Troy Andersen.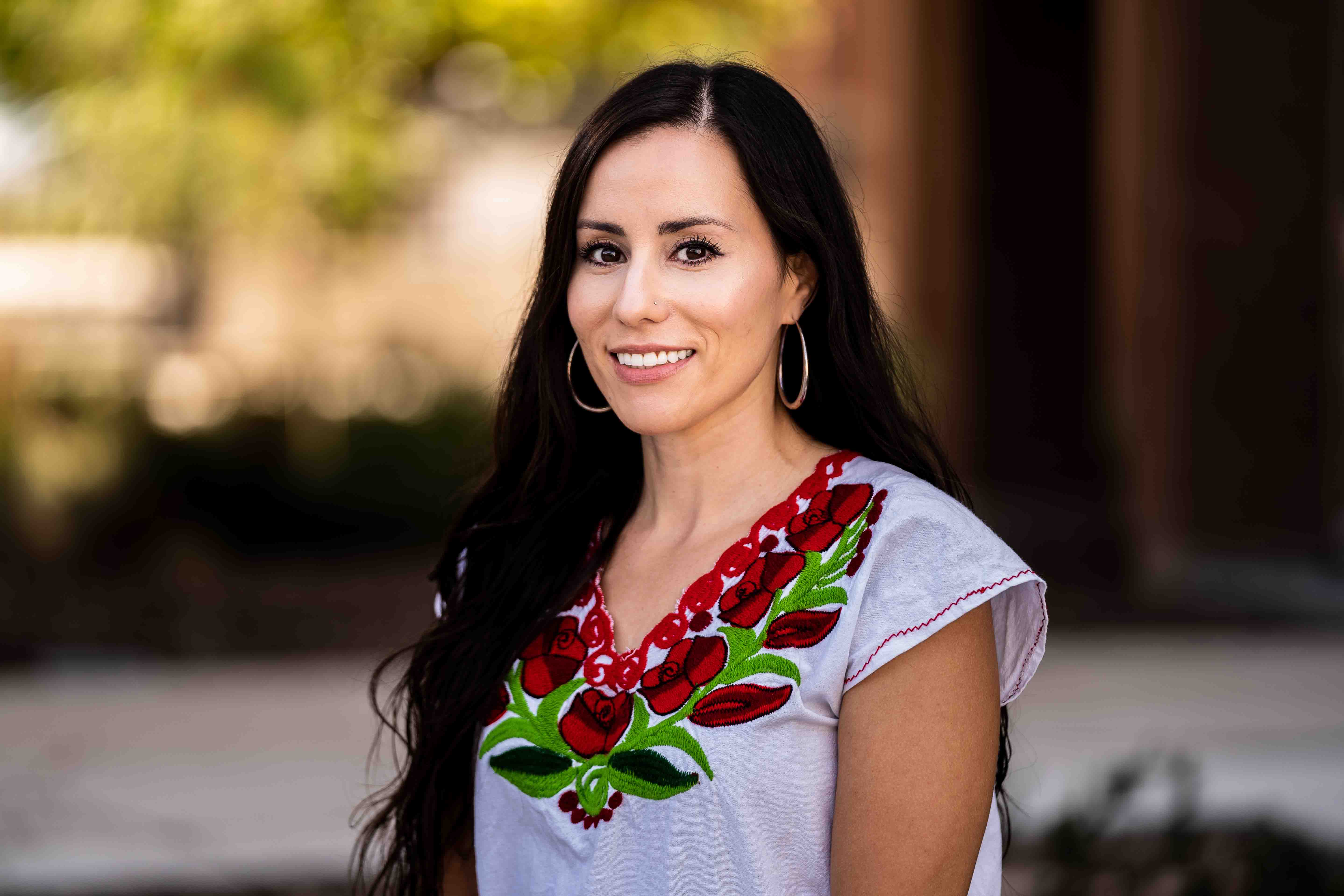 Yvette González Coronado; Photo courtesy of the College of Social Work.
"Yvette González Coronado—Yvette is a great advocate! She jumps in when I need her to and provides a great reality check for me. She is a pleasure to have as a colleague."
—Caren Frost, Research Professor, Associate Vice President for Research Integrity & Compliance
"Dena Ned—Not only is Dena a friend (one of my BFFs in fact), she is such a reflective individual. She guides me through difficult conversations and enables me to see issues through a new lens."
—Caren Frost, Research Professor, Associate Vice President for Research Integrity & Compliance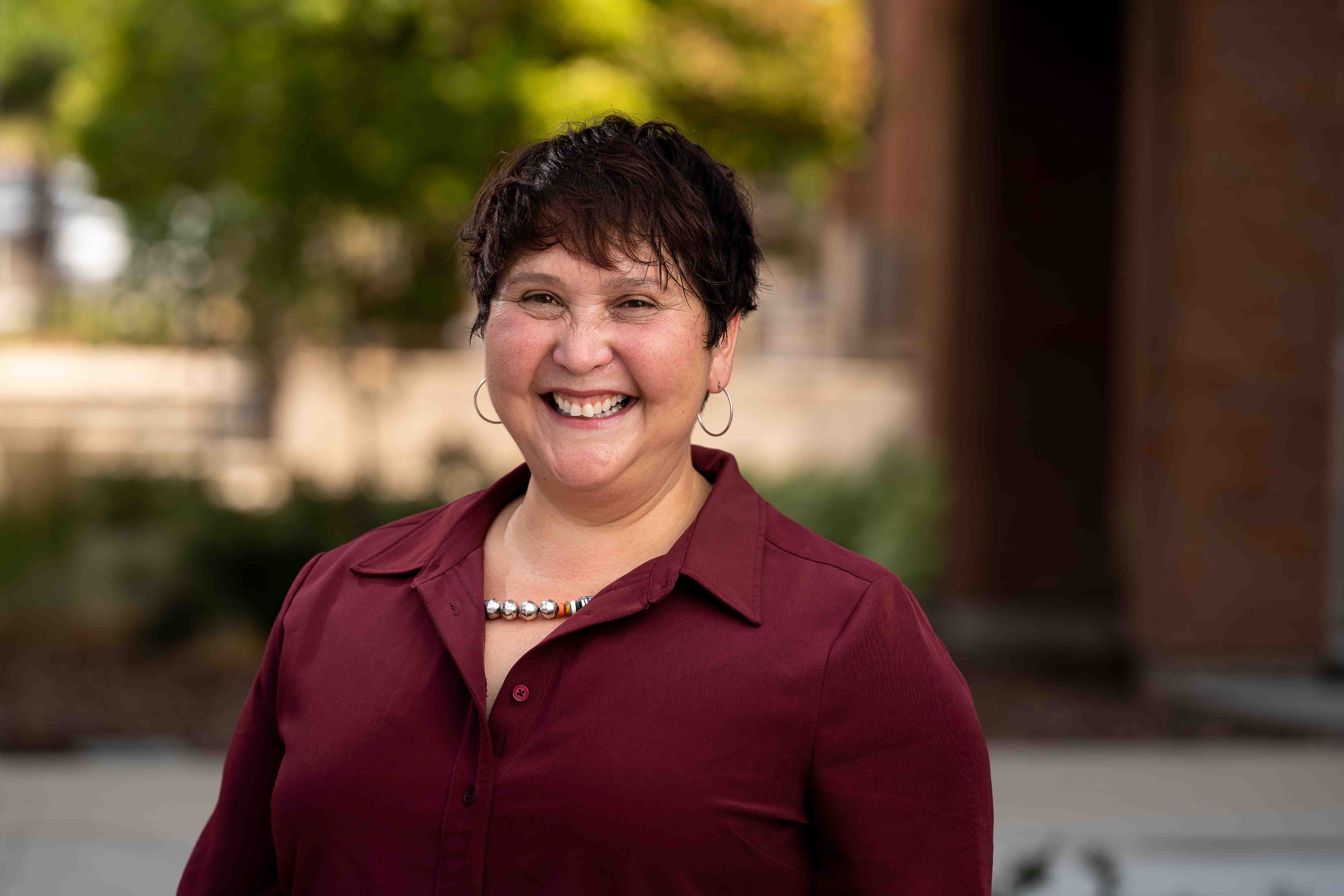 Dena Ned; Photo courtesy of the College of Social Work.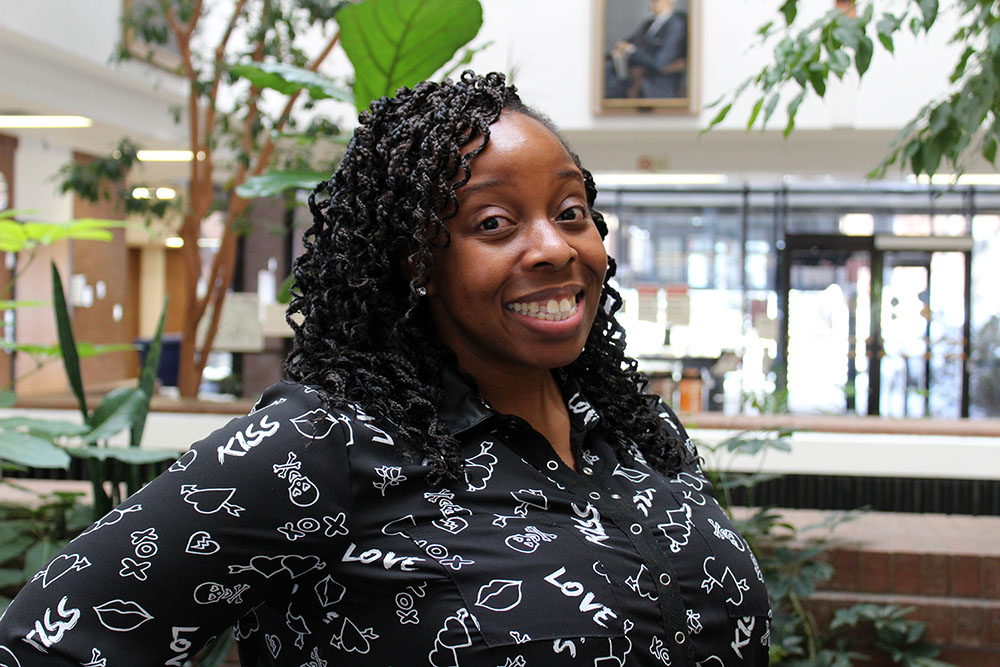 Victoria Buchanan; Photo courtesy of the College of Social Work.
"Victoria Buchanan—Vicky is a delight! I am so pleased she joined the CSW! She is very clear about how to communicate with students and colleagues! She has a great sense of humor and reminds me I need to laugh, or at least chuckle, every day."
—Caren Frost, Research Professor, Associate Vice President for Research Integrity & Compliance
"Justice Ruth Bader Ginsburg—tireless advocate for women and girls, for safe working conditions and equal pay, for bringing a broadly humanist approach to her work in the Court. She is an icon of thoughtful social change and made our country better each year for the wise and insightful decisions she made."
—Christina Gringeri, Professor, PhD Program Director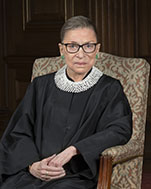 Ruth Bader Ginsberg; Photo via U.S. Supreme Court.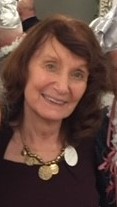 Denise Markovich; Photo via Lisa Himonas.
"As a child in the early 1940s, my mother was encouraged to learn to darn socks—in preparation for her life as a wife. Instead, Denise became a spy! (She said it was boring listening to Russian submarine chatter—whatever, 007.)
"The spy gig was brief and bookended by degrees that were also inspirational and far from easy paths. In the 1950s, my mother pursued an undergraduate degree and, decades later, master's and PhD degrees in economics. She faced numerous challenges as a student and professional in this male-dominated field, but she emerged as a dedicated and beloved professor. Amazingly, she managed the graduate degrees and career while also domesticating my father (major training in the 1970s) and raising three kids.
"She truly paved the way for my daughters and me, as well as a generation of female students seeking careers in finance. I truly appreciate her courage and sacrifices."
—Lisa Himonas, Assistant Dean for Development
"All that you touch
You Change.
All that you Change
Changes you.
The only lasting truth
is Change.
God is Change."
―Octavia E. Butler (1947 – 2006)
"Octavia's works are so profound—turning what we think we know regarding perennial ideas such as race, gender, and even what it means to be human—inside-out!"
—Charles Hoy-Ellis, Assistant Professor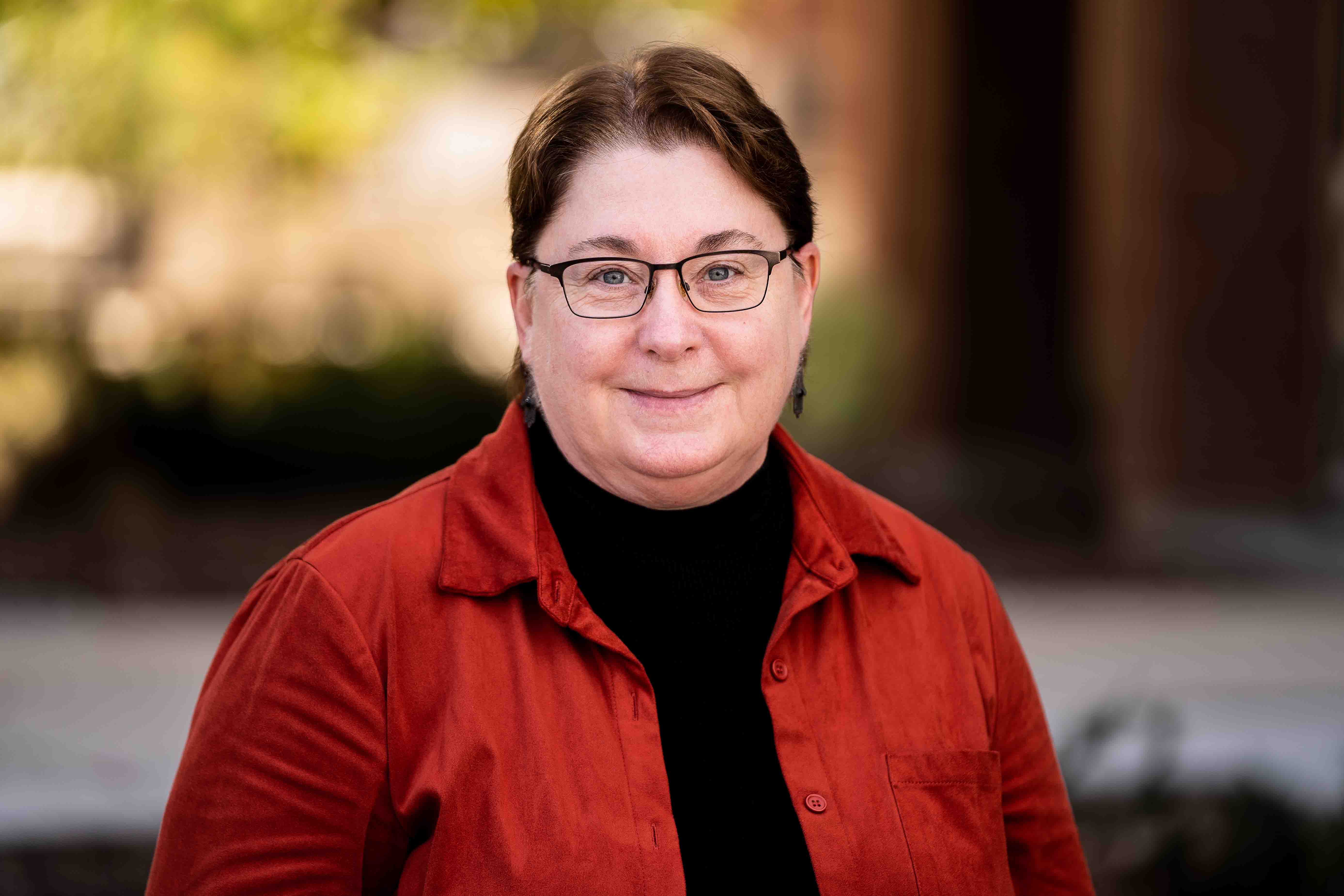 Caren Frost; Photo courtesy of the College of Social Work.
"My SHEro is Dr. Caren J. Frost. Dr. Frost. Caren. She began as my dissertation chair—always relentless in her support of my work, she guided me through moments when I thought I couldn't keep going. While I thought she was being generous with her time because that's what a good dissertation chair does, I learned that Caren is a champion of, well, everyone she works with! She is a seasoned mentor who shares her encouragement, confidence, and knowledge, while also pointing out areas for deeper reflection or improvement in my work. And did I mention her wicked humor or impressive recommendations for a good play, film, or book? Sheroes like Caren provide comprehension beyond our understanding. She is totally rad!"
—Dena Ned, Associate Professor/Lecturer, Associate Dean for the Office for First Generation Access
"Talk about ambition and female role modeling! My 100-year-old Great Aunt Tecla Kern earned her MSW from Fordham University in 1948!"
—Emily Salisbury, Associate Professor, Director of the Utah Criminal Justice Center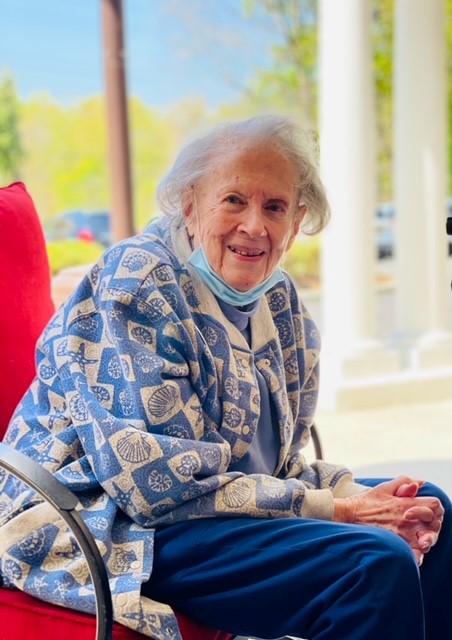 Tecla Kern; Photo courtesy of Emily Salisbury.