Recognizing Our Super Hero!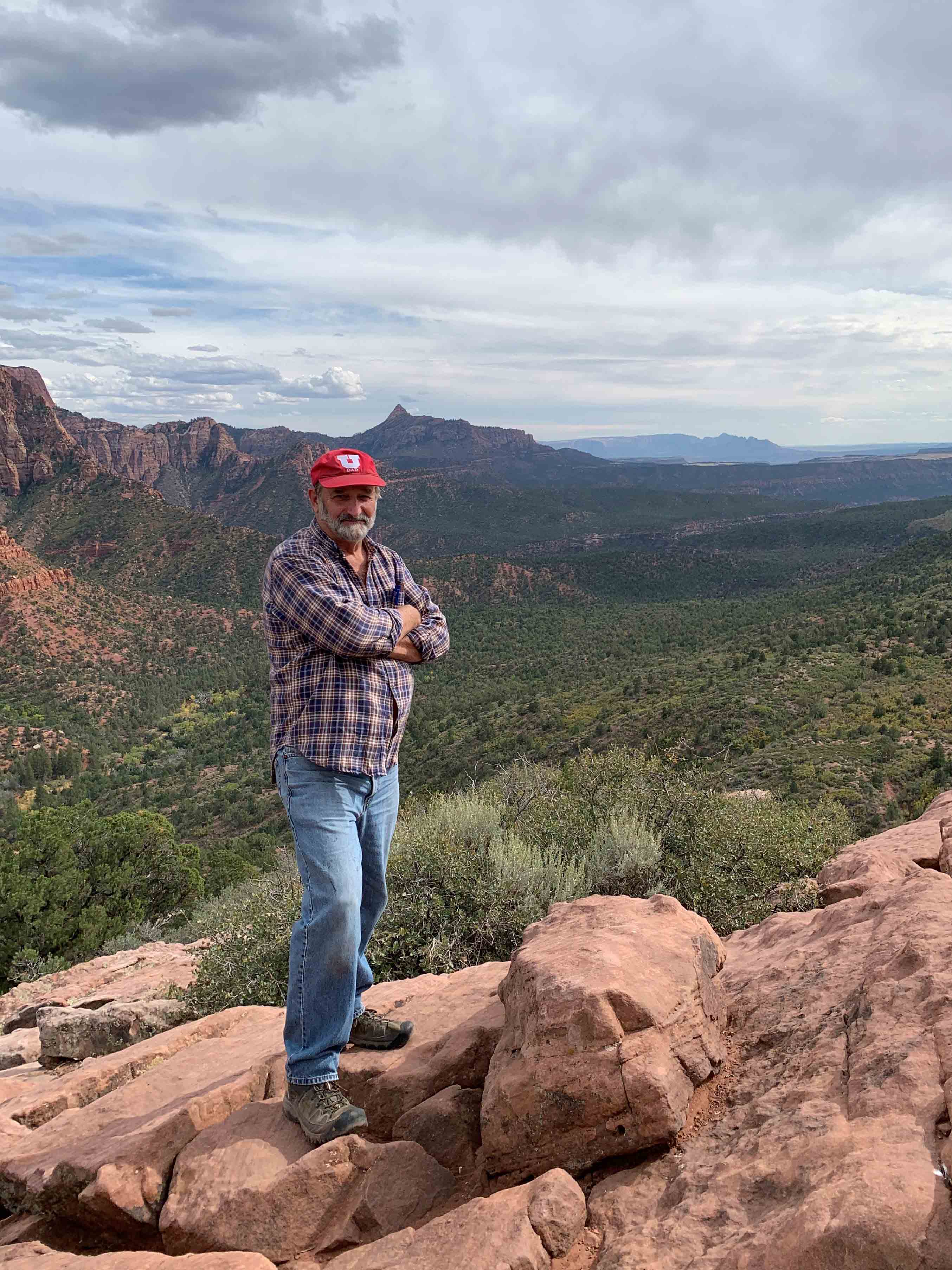 Back in July of 2020, College of Social Work alumnus Charlie Pohl (MSW '81) made an annual scholarship contribution in honor of Georgia Snyder, a favorite professor who changed his life. "Georgia Willey Snyder gave me a gift—it took me 20 years to realize what it was." Mr. Pohl said he was a student with a blue-collar background from Allentown, PA, sitting in Prof. Snyder's class when she invited him to visit her office. "Where I come from," he noted, "that usually meant I was in trouble." But, to his surprise, the conversations were supportive and encouraging! "I eventually realized it was Georgia's way of telling me she saw some talent in me. Over the years, I treasured this message and it increased my self-esteem."
In that fateful summer of 2020, Mr. Pohl was watching the news quite a bit. As people took to the streets in angry, emotional protests over the murder of George Floyd and voiced deep concerns about systemic racism, the newly retired alum started thinking about what he could offer beyond scholarship support. How might he effect change? Fortunately for all of us, he directed his attention to supporting programs focused on equity, diversity, and inclusion in the College of Social Work. Mr. Pohl believed the College could and should be involved in these conversations, and he wanted to have a role in that work.
As the College moved to virtual events—and settled there for the foreseeable future—we were able to make Mr. Pohl's already generous support go even further. A gift originally meant to support one event, ultimately, supported three—thanks to a "booster" contribution in fall 2021. Hopefully you've see the presentations sponsored by this dedicated alum; if not, we encourage you to visit our events webpage to view the recordings of:
"The Afrocentric Perspective as a Social Work Model for Anti-Racism" featured Dr. Jerome H. Schiele explaining the origins and assumptions of this viewpoint (February 2021).
"Survival of the Wealthiest: How COVID-19 Exposed the Effects of Economic Inequality on the Health of Populations of Color." This Grand Challenges for Social Work event featured Dr. Rebecca Utz and a panel of passionate community leaders (March 2021).
"Wakanda Forever: Centering Black Experiences on Screen" ushered in the revived Beeley Lecture Series. Peniel Joseph shared his expert perspective and, along with an enthusiastic group of panelists, took questions from Meligha Garfield, Director of the U of U Black Cultural Center and virtual audience members (February 2022).
One person is not at all surprised by Mr. Pohl's all-in approach to supporting these events. Online Program Director Dr. Cynthia Sanders (MSW '94), knew the alum from her time as faculty at Boise State University School of Social Work in Idaho. "Charlie is such a great person and social worker," she said. "He worked with many of our MSW students over the years, before he retired from the VA, and they just loved him."
Interim Dean Philip Osteen expressed his gratitude for this act of generosity. He noted, "Whether it's leading students or taking initiative on important issues of the day, Charlie Pohl demonstrates the kind of impact one person can have on the College, as well as the social work profession. It is inspiring and exciting!"