Invisible Violence: LGBTQ+ Intimate Partner Violence
By Bobby Younce, PhD Candidate, College of Social Work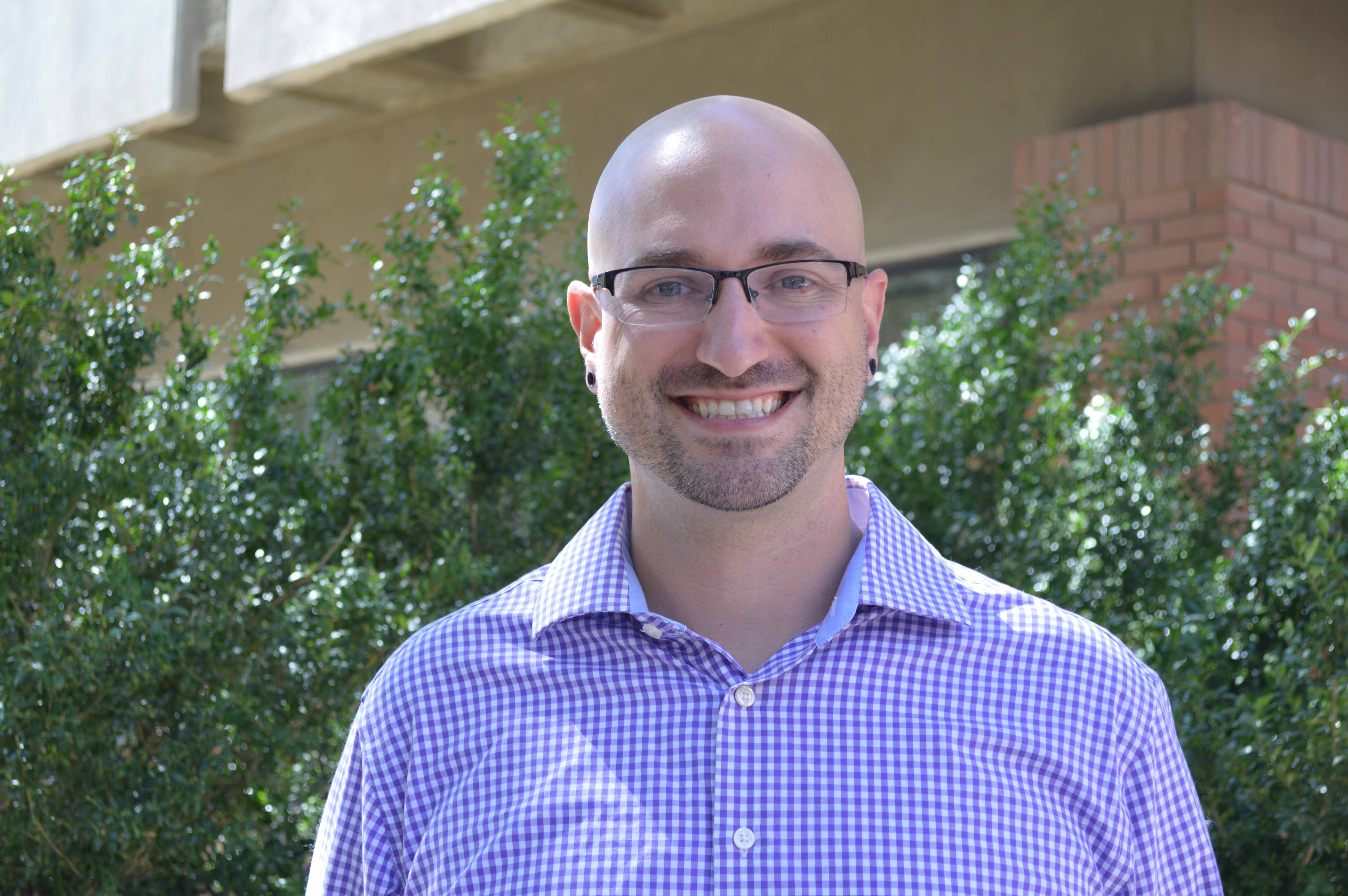 April is Sexual Assault Awareness Month, and I would like to take this opportunity to emphasize the power of awareness and representation.
Let's begin with a brief exercise. Take a moment to imaging you are in the unthinkable: an abusive relationship. Now, it takes time, but when you finally build up the courage to seek help, you are met with no local service providers designed to serve you. Why? Because of who you love. Unfortunately, this is the stark reality for many LGBTQ+ intimate partner violence (IPV) survivors.
The lack of LGBTQ+ representation among IPV survivor services is a significant barrier, one that often stops LGBTQ+ IPV survivors from seeking help or causing them to rely on informal services like pride centers (Santoniccolo et al., 2021). Further, previous research exploring IPV interventions identified zero IPV interventions designed specifically for LGBTQ+ survivors (Subirana-Malaret, Gahagan, & Parker, 2019). While progress has certainly been made, the lack of LGBTQ+ specific IPV services and representation is concerning. One of the most recent national surveys assessing LGBTQ+ IPV found that bisexual women (61.1%), bisexual men (37.3%), and lesbian women (43.8%) reported higher rates of IPV in their lifetime compared to heterosexual women (35%) (Breiding et al., 2013). I believe it is time for us as social workers, advocates, and allies to advocate for this underserved population.
You may say to yourself, "yes this is important, but how can I help?" The answer might surprise you.
The best place to begin is with curiosity and increasing your own awareness of LGBTQ+ IPV. Imagine one of your close LGBTQ+ friends came to you and disclosed that they are in an abusive relationship. Now, list the first three local IPV resources for survivors you would recommend to your friend. Are these services designed to serve LGBTQ+ individuals? Will your friend be met with affirming and inclusive images at these organizations? Will your friends' personal pronouns be respected? These questions highlight some of the barrier's LGBTQ+ individuals may experience when seeking out services. If your answers to the above questions were "no" or "I don't know," reach out to local IPV service providers—both to increase your own awareness of LGBTQ+ IPV resources and to advocate for inclusive services.
References
Breiding, M. J., Chen, J., & Walters, M. L. (2013). The national intimate partner and sexual violence survey (NISVS); 2010 findings on victimization by sexual orientation. PsycExtra Dataset. https://doi.org/https://doi.org/10.1037/e541272013-001
Santoniccolo, F., Trombetta, T., & Rollè, L. (2021). The help-seeking process in same-sex intimate partner violence: A systematic review. Sexuality Research and Social Policy, 1-21.
Subirana-Malaret, M., Gahagan, J., Parker, R., & Crowther-Dowey, C. (2019). Intersectionality and sex and gender-based analyses as promising approaches in addressing intimate partner violence treatment programs among LGBT couples: A scoping review. Cogent Social Sciences, 5(1), 1-20. https://doi.org/10.1080/23311886.2019.1644982