Emily Bleyl Named Utah Social Worker of the Year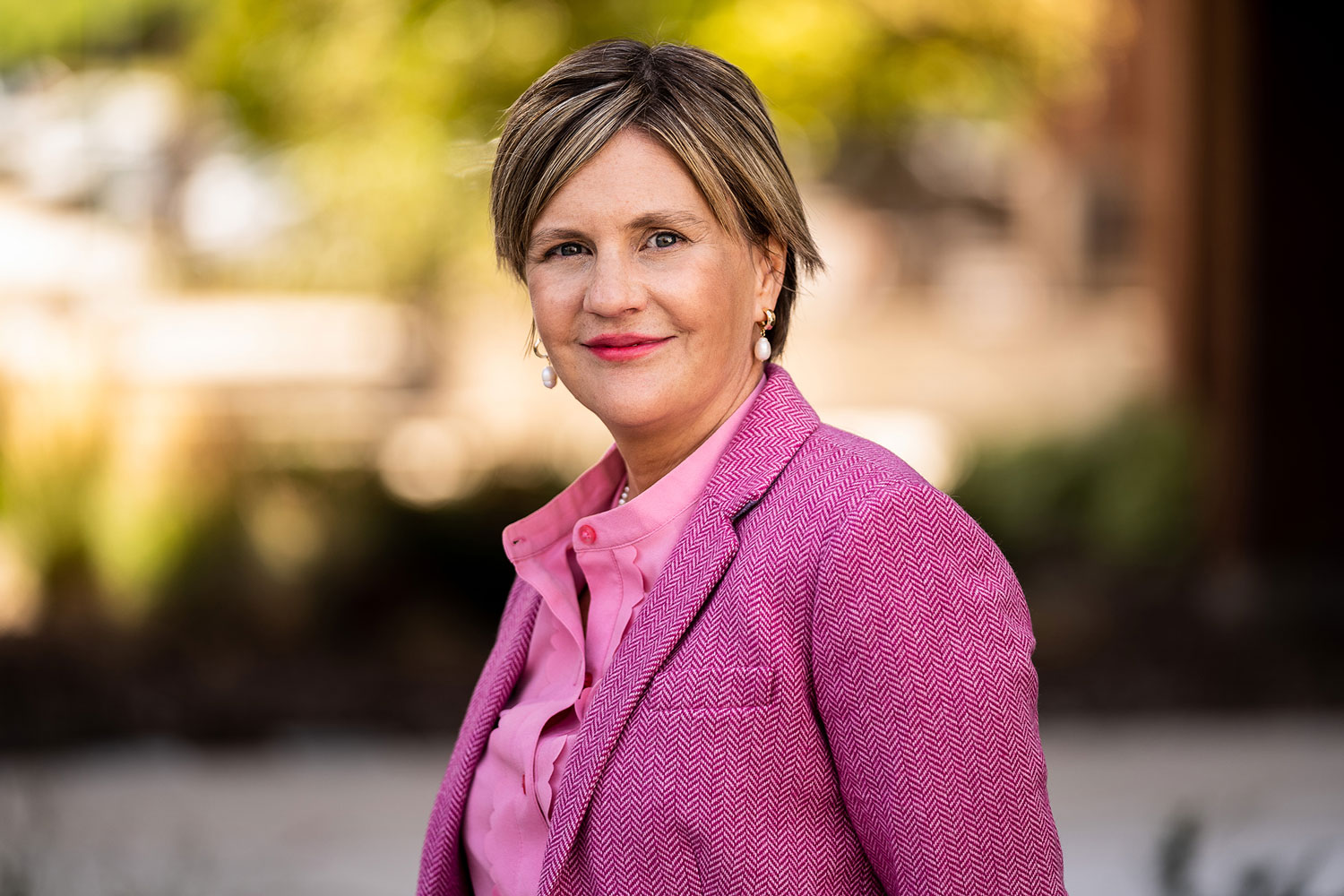 Emily Bleyl—assistant professor (clinical) and interim director of field education in the College of Social Work—has been named Utah Social Worker of the Year by the National Association of Social Workers (NASW) Utah Chapter.
In addition to more than a decade of teaching undergraduate and graduate courses in the College of Social Work, Prof. Bleyl has wide-ranging experience leading social policy initiatives and working as a private practitioner.
Before coming to the College, Prof. Bleyl—a licensed clinical social worker—served for 12 years as executive director of the NASW Utah Chapter. Her accomplishments during that time were many, but some highlights include increasing membership, developing a mentorship program for new social workers, and extensive legislative contributions that improved multiple aspects of licensing procedures for social workers at several levels of licensure. Of particular note are Prof. Bleyl's contributions to HB100 and HB 56, among others. HB 100 provided extra licensure exam time for those social workers for whom English is not their primary language; there is great need for multi-lingual LCSWs in Utah, so the passage of this legislation was an important step in increasing the pool of Utah social workers. HB 56 expanded remote/telehealth delivery for mental health services, critical for addressing the multitude of mental health needs aggravated by the pandemic. Additionally, Prof. Bleyl is a founding member of the Utah Coalition of Mental Health Professional Associations (UCAMPA), an interdisciplinary workgroup composed of representatives from psychology, marriage and family therapy, psychiatric nursing, mental health counseling (LPCs), and social work. She represented social work on the Utah Substance Abuse Advisory Board, served on the Governor's Behavioral Healthcare Workforce Workgroup, and participated in the National NASW school violence policy committee. Her previous professional experience has included clinical practice with children, adolescents, and adults; work as an ER crisis psychiatric/trauma social worker at the University of Utah Medical Center; service as director of public policy and social research for United Way of Tucson and Southern Arizona; and as a fellow in the Yale University Child Student Center and the Yale University Ziegler Center for Child Development and Social Policy.
In her nomination of Prof. Bleyl, Elise Hutchings, past president of the NASW Utah Chapter Board of Directors and their current continuing education committee chair, wrote: "Ms. Bleyl's experience and training as an educator, clinician, advocate, and administrator impart broad-based understanding of the biopsychosocial underpinnings fundamental to the social work profession, as well as the training and support needs of diverse students and colleagues."
Prof. Bleyl has previously been recognized by Utah Business Magazine as one of "30 Women to Watch," and with the 2014 Outstanding Executive Director of the Year award by the national office of NASW.