CSW Reflections on Wintering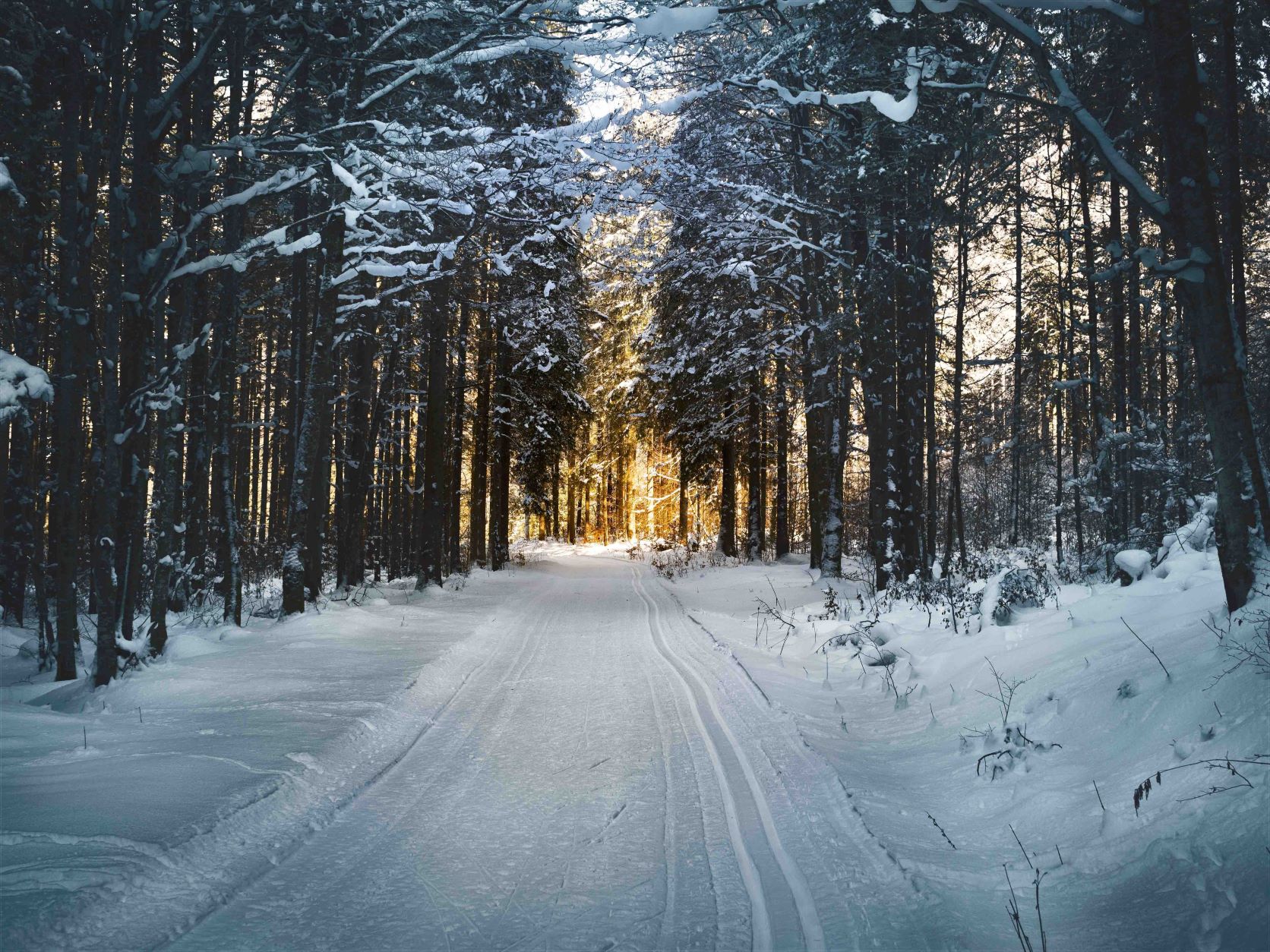 In a season often full of hustle and bustle, sometimes it's nice to stop and consider ways to encourage rest and care. One way to do this is to take cues from the natural world. Just as much of the natural world slows down and settles for the darker days and longer nights, people also need times of "wintering." Read below to see how College of Social Work faculty and staff have learned (and are learning) from seasonal shifts in the natural world.
"I winter with a warm drink in hand and hella layers of clothing because my blood pressure is low (causing my body temperature to be lower than the average person). I also winter with my spirit by spending more time resting, caring for my plants, challenging my internalized capitalism, and seeking out the people, pets, and foods that make me feel seen and whole."
—Yvette Romero Coronado, Assistant Clinical Professor
"I feel like I start my wintering in the fall—when I can't stop celebrating the colors and the cooler temperatures and the sweaters and the crock-pot meals and the "dead" smell that comes from crunchy leaves .... By the time we get to winter, with crunchy snow and shorter days, I'm ready to read a great book under a cozy blanket, stare at my Christmas tree while eating chocolate for a minute (or many minutes—hibernation, you know), and light candles every second I'm home. Basically, I tuck into my little cave!"
—Lisa Himonas, Assistant Dean for Development
"A decade ago, I moved from the Midwest to Utah for a summer job, but I stayed for the winters. Michigan winters consist of half a year of bitter cold in which greyscale landscapes grow increasingly stale under sunless skies. By contrast, Utah winters offer four (sometimes five, if we're lucky) months of the Best Snow on Earth™ covering peaks towering thousands of feet above colorful desert basins. An overwhelming majority of my favorite days in life have been spent atop several feet of snow in the Wasatch—either under bluebird skies or when I happen to be caught up in a squall with my favorite people. To me, 'wintering' means taking advantage of the intrepid wilderness we call home during its most shining hours. This unique ecosystem surrounding the Salt Lake Valley provides innumerable opportunities for exploration and excitement during the coldest time of year. From what I've learned about myself, there is no better way to replenish my passion for life than bouncing between pines through fresh 'champagne' powder with my closest friends."
—Julia Mills, Clinical Research Coordinator
"To me, wintering equals skiing.
"If it's downhill skiing, it's the quiet on the lift, the sparkle on the snow and the wind on my face as I whoosh down the hill. Everything else goes away as I tune in to how my body moves through space and relates to the snow packed ground below me. If it's cross-country skiing, it's the rhythm of my breath and body, the heat of my child strapped to my chest (often snoozing away), the sight of the birds, trees and sky, and the fellow skiers giving a quick nod or hello. The landscape in the mountains isn't barren in the winter—it's full of life and replenishing energy.
"The après-ski drinks aren't bad either."
—Ellie Goldberg, Assistant Professor (Clinical)
"We love the snow gods in the Landward family. Sitting by our fire, playing games, and reading books before bedtime is our winter pastime. Sundays are always the best. We go to the church of Solitude ski resort in search of fast groomers, fun jumps, and deep pow pow. We end our church service on the couch, eating popcorn and watching Star Wars movies."
—Richie Landward, Assistant Professor (Lecturer)
"My family has adapted the Icelandic tradition of Jolabokaflod—which roughly translates to "Christmas book flood" in English—into our winter holiday season. Jolabokaflod started in World War II when paper was one of the few resources that weren't rationed in Iceland. Because of this, Icelanders gave books to each other to celebrate the holiday season. Even after the war ended, the tradition of book giving and settling in to read the evening of December 24th continued. Books are so much a part of Icelandic winter holidays, that now the 'holiday season' is considered not to have begun until Bokatidindi—the national catalog of books—is sent out in mid-November. Over the years, chocolate bars and mugs of hot chocolate have also been added to the festivities for added coziness.
"The tradition looks a bit different for my family, but the principle is the same. Sometime in the second half of December, we go as a family to a local bookstore and book browse. After an hour or two (or three … we're book people), we each emerge with a book (or several) and place them under our holiday tree. The actual date changes for us, largely dependent on what gatherings and parties we're committed to, but sometime after our shopping trip, we spend a night in—cozied up, comfied in, and reading. I love the intentional night of stillness in the midst of days and nights of busyness."
—Stephanie Dawson Pack, Marketing/Communications Specialist