It's Not "Other" People—It's Me
By Stephanie Dawson Pack, MEd, PR/Marketing Assistant, University of Utah College of Social Work
Editor's Note: This post includes a brave personal discussion of intimate partner violence that might not be appropriate for all audiences.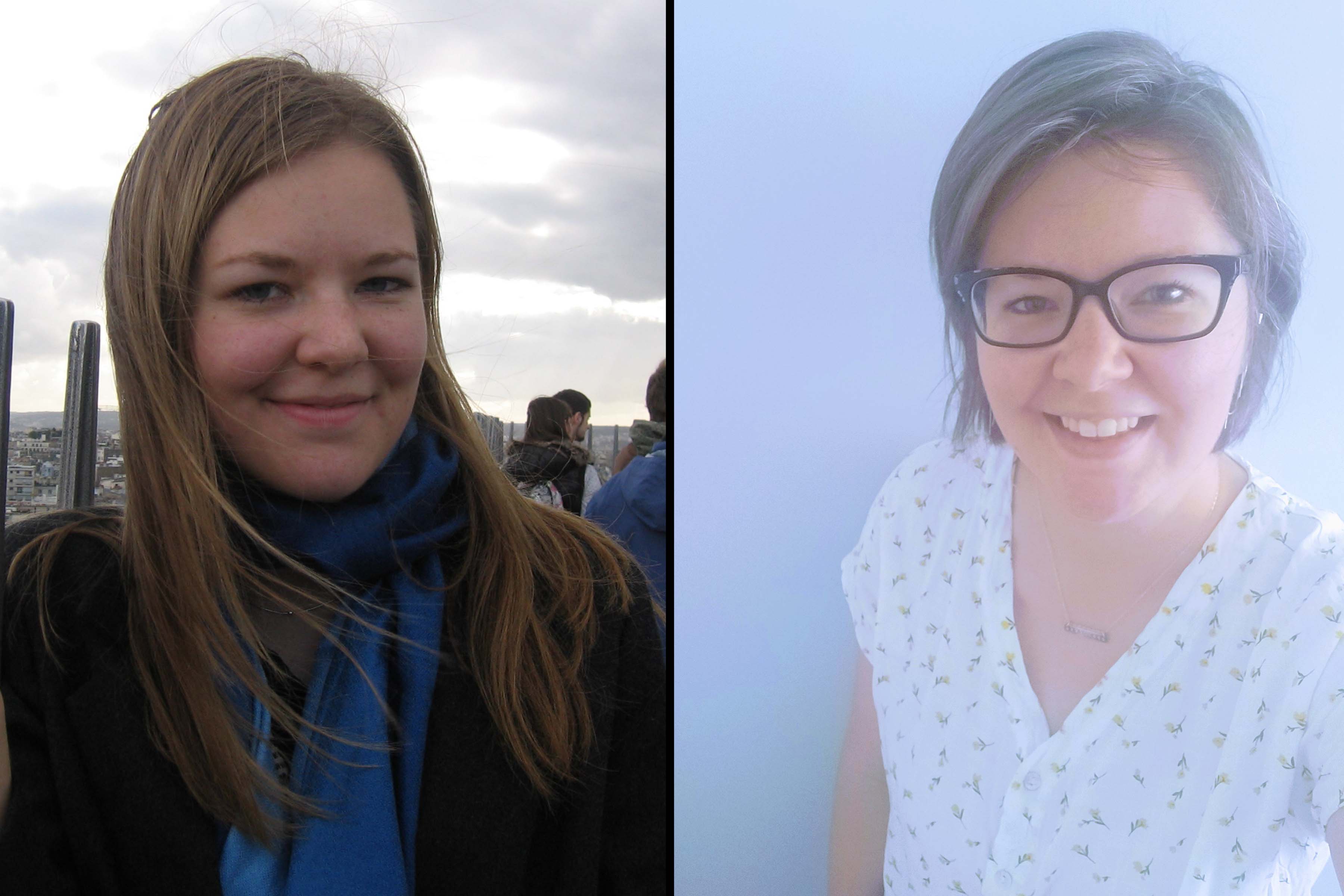 I have a group of friends that part of me wishes I'd never met. Not because of who they are—they're wonderful—or the kind of friendships we have—they're beyond supportive—but because of how we met. We all belong to a club that no one ever wants to join. We are survivors of abuse.
There's a lot that might seem predictable about my story. I was young—19. No one had ever explicitly talked to me about warning signs of abuse, and I hadn't ever sought out that information on my own. I didn't appreciate how much public and private personas might differ. I grew up in an environment that put a lot of pressure on working things out once you were married.
And then there's what might seem unpredictable about my story. My abusive partner wasn't abusive at first (it didn't begin until after the wedding). My parents were happily married and I'd seen healthy relationship behaviors modelled. I was an excellent student—I had graduated high school over a year and a half before with a 4.0 grade point average and was doing well in college.
---
But as Kwynn Gonzalez-Pons, a fourth-year PhD candidate at the College of Social Work, reminded me in a recent interview, "Anyone can be a perpetrator of intimate partner violence and anyone can be a victim. It's not 'other' people. It's anyone."
It wasn't until the end of our interview that I disclosed my personal experience to Kwynn, so throughout the hour, I had multiple internal checkbox moments. Each story of intimate partner violence is its own—unique in ways only that person can understand. And there are patterns that emerge from the stories of loss and survival: things we wish we would have known, ways we tried to get help, things we couldn't see until we were out ... for those of us that got out. Our stories share threads. Despite the smiles we show in photos, we're slowly fading on the inside.
Part of Kwynn's research included looking for those threads; identifying themes that emerged from the stories college students told about their experiences of intimate partner violence … too many check boxes there.
Partner was controlling. Check.
Partner blamed me for their poor mental health. Check.
Partner threatened self-harm if I left them. Check.
Partner disregarded physical, emotional, and sexual boundaries. Check. Check. Check.
Checkbox moments came at other points, too. "It's important to recognize," said Kwynn, "that just because you're not being hit by your partner doesn't mean that your partner is not being abusive or controlling." Check. (After I emerged from that relationship, I literally read a book called But He Never Hit Me: The Devastating Cost of Non-Physical Abuse to Girls and Women.)
These commonalities aren't unique to college students in abusive partnerships, but they do play out differently during that time of life—something I can personally attest to. There's so much I didn't know, and so many skills I didn't have at 19 that I've learned in the years since. Kwynn agreed. "For most of my peers that have disclosed being in abusive relationships, it happened in college. There are a lot of things we haven't explored about why this is happening so much with this population."
The research Kwynn is doing is about addressing that gap—finding ways to reach today's 19-year-olds so they don't go through the same shit I went through. "This is a really formative time in a person's life. This is the point at which most people begin having serious relationships. And as a society, right now, we're not adequately preparing people to be healthy in those relationships."
With Kwynn's background in public health, her entire approach to this research is not only grounded in the prevention of disease (or mistreatment), but the promotion of well-being. Working within a topic and a discourse so often mired in Why didn't this person leave? she'd like to flip the narrative. "We have bystander intervention trainings, and they're good and they're valuable, but that's about telling someone else to intervene in this situation, and I think that is concerning," she said. "I want to empower the person who's in this situation to protect themselves and take their safety into account." The focus of her research moves the conversation to, How do we help this person feel empowered after this experience? It's a question that moves victims forward instead of keeping them stuck in that experience. "Most research focuses on the negative pieces of intimate partner violence," said Kwynn. "In my interviews, a lot of people also said they learned a lot and grew in those experiences as well. I want to focus on that positive piece."
---
When I disclosed to Kwynn that I had been a victim of intimate partner violence, her first reaction was: "I'm so sorry." Her very rapid second: "Can I ask, are you okay right now?" Being over a decade removed from that relationship, it took me a moment to process the question. As soon as I did, though, something in my attitude toward Kwynn solidified. I knew. I knew that she was committed to the work she and I had spent the last hour discussing. I knew she was a person who would fight for me now; who would've fought for 19-year-old me. I knew that she was exactly the kind of social worker I hope for, for young people everywhere.
Resources
Do you know someone who is experiencing intimate partner violence? Are you in need of support? One of these places can help.
On-Campus
Center for Student Wellness, Victim-Survivor Advocacy Office
801-581-6826,
For after-hours emergencies, contact the 24/7 Crisis Line: 801-587-3000.
Local, Off-Campus
Utah Domestic Violence Coalition
24-hour LINKLine 1-800-897-5465,
Utah Coalition Against Sexual Assault
801-467-7282
24/7 Crisis Line 801-467-7273
Online/Other
myPlan
Crisis Textline
Text HOME to 741741 to connect with a crisis counselor 24/7
TrevorLifeline
Call 1-866-488-7386 or text START to 678678 to connect with an LGBTQ+ friendly counselor 24/7/365
National Domestic Violence Hotline