"Where can I start?" Resources for Your Anti-Racist Journey
At this moment in history, many are seeking information and deeper understanding. Compiled by the College of Social Work's Diversity and Social Justice Committee, the following list includes resources and organizations committee members know, recommend, or have on their own "to read/watch/listen" lists. This list is merely a starting point, one which we hope you surpass.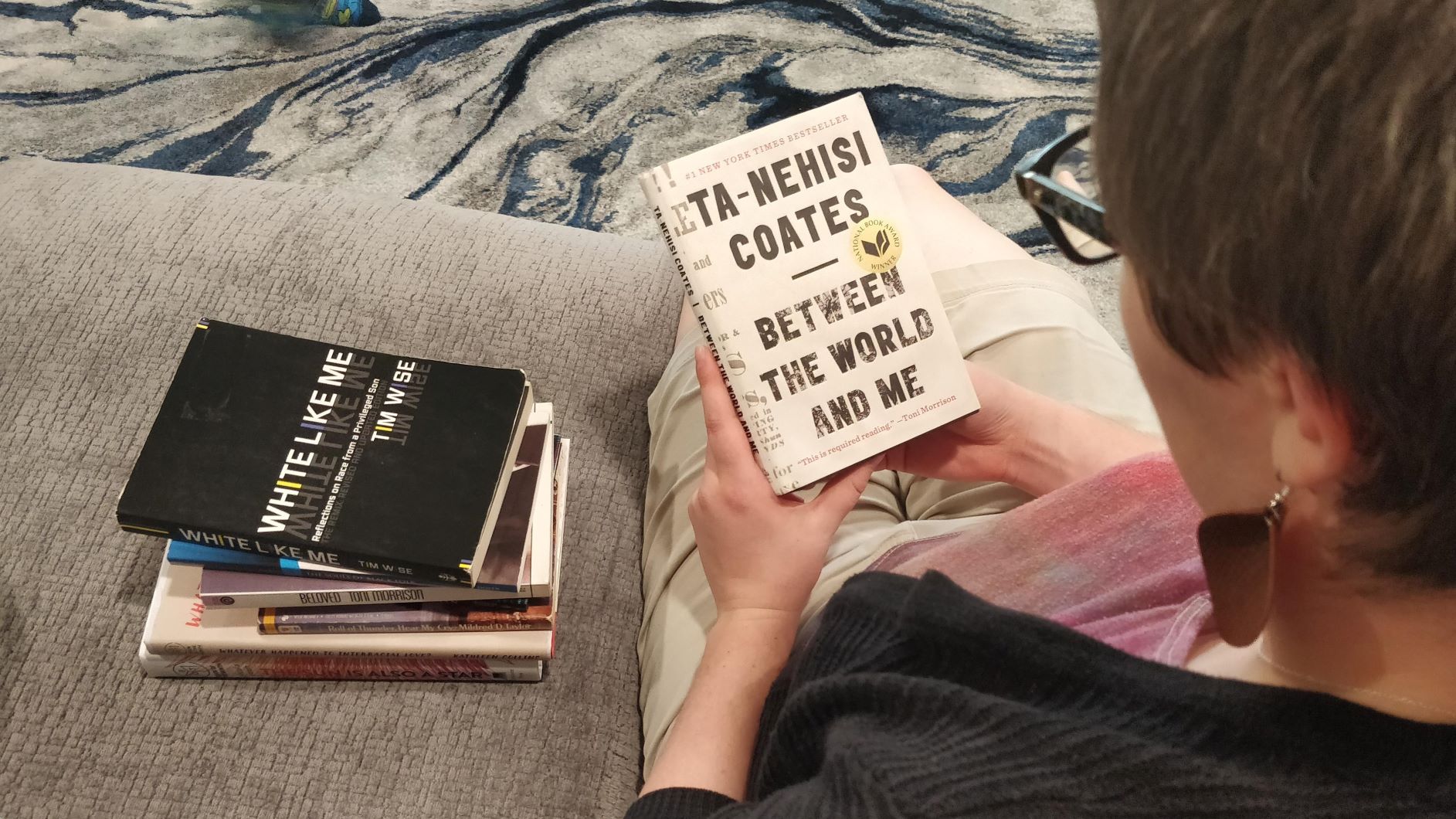 Books (organized alphabetically by [first] author)
Most of these books can be purchased through your favorite local bookseller, or online from independent shops through www.bookshop.org (included links).
Children's Books
Podcasts
Films
Detroit (Hulu) directed by Kathryn Bigelow

A drama based on the rioting and civil unrest that took place in Detroit in the summer of 1967 that ended with the deaths of three unarmed men. This film was released in 2017 to commemorate the 50th anniversary of the original events.

The 13th (Netflix) directed by Ava DuVernay

A film that explores the history of racial inequality in the United States with particular emphasis on the nation's prisons, which are disproportionately filled with African-Americans.

Selma (free rental on all US digital platforms in June '20) directed by Ava DuVernay

A chronicle of Dr. Martin Luther King, Jr.'s campaign to secure equal voting rights via an epic march from Selma

to Montgomery, Alabama, in 1965.

When They See Us (Netflix) directed by Ava DuVernay

The story of the Central Park Five—five black men charged with the assault and rape of a jogger in 1989, who maintained their innocence throughout their trial. After years fighting the conviction, they were exonerated, and years after that reached a settlement with the city. A miniseries dramatization of true events.

LA 92 (Netflix) directed by Daniel Lindsay & T.J. Martin

This documentary film is about the 1992 Los Angeles Riots in the tumultuous period following the Rodney King verdict.

The Black Panthers (Amazon) directed by Stanley Nelson

An examination of the rise of the Black Panther party in the 1960s and its impact on civil rights and American culture.
Resources Online/Articles
National Organizations
NASW has a partnership with VotER, a nonpartisan group that provides a simple way for people to register to vote. Through their organization, you can get a free healthy democracy kit that allows for social workers in all settings, including online, to make registration easier.
National Organizations on the Front Lines of Social Justice:
Local Organizations
University of Utah Organizations/Groups
Black Cultural Center

Using a pan-African lens, the Black Cultural Center seeks to counteract persistent campus-wide and global anti-blackness. The Black Cultural Center works to holistically enrich, educate, and advocate for students, faculty, and staff through Black centered programming, culturally affirming educational initiatives, and retention strategies.

Privilege, Whiteness, and Critical Praxis Study Group

In collaboration with the dean of Undergraduate Studies and Student Services, Jude McNeil, Stephanie Michelle Shiver, and David Derezotes have been leading voluntary study groups for University faculty and staff on Privilege, Whiteness, and Critical Praxis, for several years. Classes are offered to folx who identify as White and include monthly in-class meetings, readings, and online resources. Materials and meetings are provided free of cost to participants. For more information, email David Derezotes .

Senate Advisory Committee on Diversity

The Senate Advisory Committee on Diversity provides leadership and expertise to the University community in promoting diversity in their various roles and activities and serve as a forum for the exchange of ideas within the University.
Direct Action
Call your local police station. Find out what training officers receive (e.g., racial bias, de-escalation, etc.), what equipment they have and equipment polices (including camera operation). Ask how citizens can get involved in seeking change. We recommend learning more about the #8CantWait

:

Ban chokeholds & strangleholds
Require de-escalation
Require warning before shooting
Require exhausting all alternatives before shooting
Duty to intervene
Ban shooting and moving vehicles
Require use of force continuum
Require comprehensive reporting

Sign a petition
Donate to the George Floyd Memorial Fund in the Black Cultural Center at the University of Utah. This fund support students and

programs committed to advancing the interest of the next generation of aspiring Black leaders such as the Black Student Union, Black Graduate Student Association, African Student Association, National Society of Black Engineers and other.