Welcome New and Returning Students to the Fall 2020 Semester!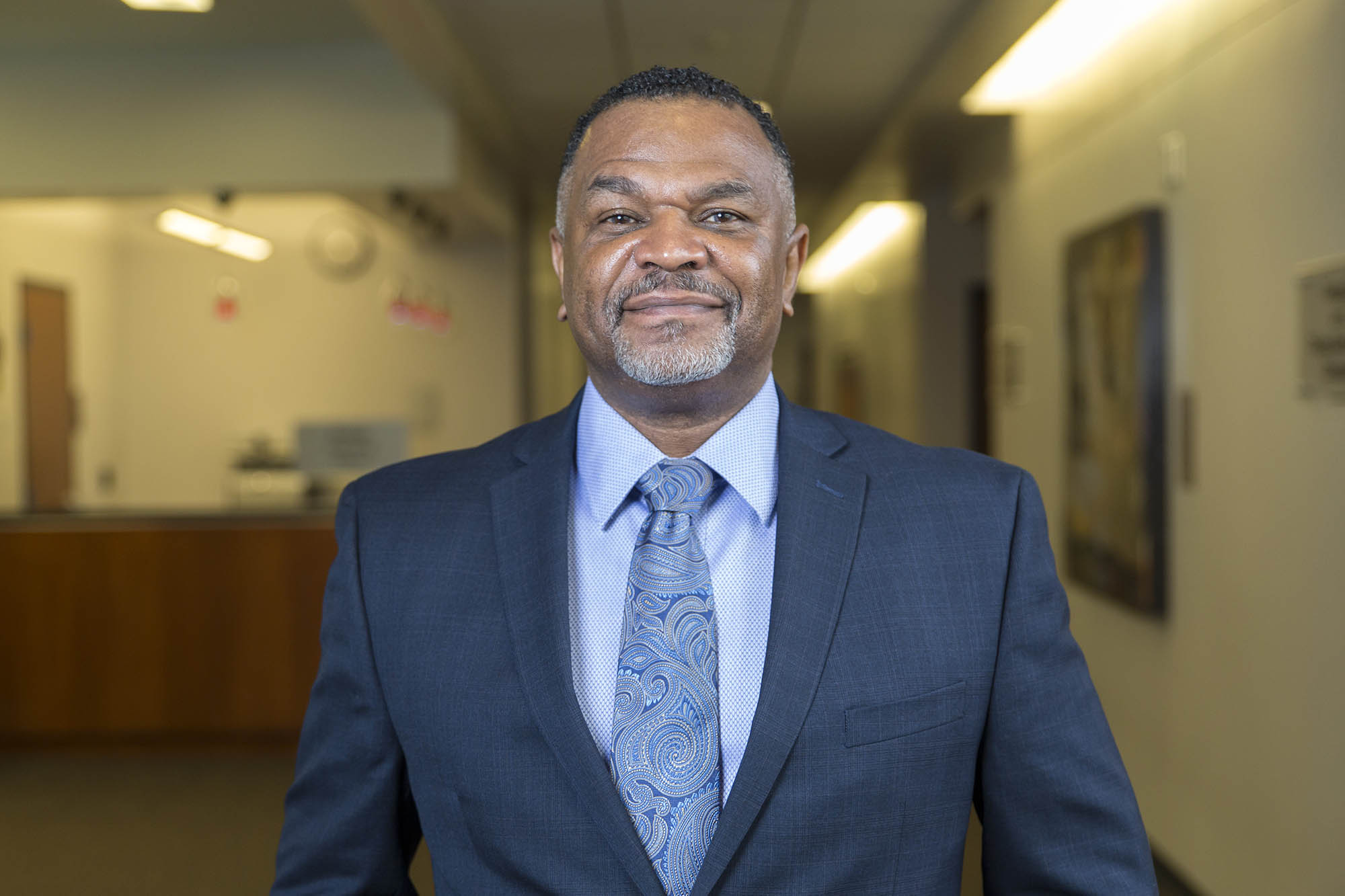 Dean Martell Teasley kicked off the Fall Semester with a message of encouragement, inspiration, and gratitude.
I want to wish you enormous success this academic year. The College of Social Work is bursting with pride after our summer-long preparation for this most challenging academic year. We are ready! You will find that course instructors are well-prepared and understand the flexibility needed during this challenging time. Please contact your instructor if you have questions about course content or the use of Canvas. You will also find there are some amazing tools on Canvas that will allow you to interact with small groups and create community.
During the fall semester, the front desk in the College of Social Work will be open from 9:00 am until 3:00 pm, Monday through Friday, with some extended hours on class days for evening students. Building maintenance has worked hard to prepare our buildings, including providing cleaning equipment and signage. As a safety measure, please follow instructions posted throughout the College of Social Work. Signage placed around campus will be updated frequently and is a source of University information. The University is currently placing internet hotspots around campus for greater outdoor access.
The College of Social Work continues to grow and thrive with a prosperous future ahead. This year's MSW Program admissions represent an overall 30 percent growth in the program. Our BSW Program has grown by 38 percent in the last three years. In 2020, we proudly had our MSW Program reaffirmed by the Council on Social Work Education. Donor fundraising set new records and we are growing in student scholarships. Our research productivity and opportunity for student participation in research projects continues to grow. You will find that our staff are highly professional, knowledgeable, and willing to go the extra mile for students. They represent some of best within the University.
COVID-19 has created an unprecedented time in all of our lives. We want everyone to be safe and enjoy your social work education experience. Please practice self-care and safety at all times, and help others to do the same. The programs are rigorous and demanding, and you will need time for yourself in order to stay your best. I hope your instructors allow you some time to share your challenges and success in planning for this semester. We know you all have been through a lot and some of you have had more challenges than others. The University has services that may be able to assist you. Our academic advising team has knowledge of available University resources, and can help point you in the right direction.
Make no mistake, we are living in an important moment in history as we move through this pandemic and periods of social unrest. Our country is experiencing uncharted times, and there is a lot of uncertainty. Universities offer a space where you can share your ideas and thoughts about events and social issues. Please look for forums and other events—mainly online—that touch on important topics relevant to current social trends. You will find that our talented faculty have a wealth of knowledge, and we invite exciting guest speakers to our events. Look for signage on CSW events and for information on our website.
We want to hear your stories and how you think trends within our country will affect the social work profession and your professional careers. As such discussions take place, it is important that we do so in the spirit of continued civility, respect for one another, and adherence to social work ethics and values. Social workers are problem solvers, not problem creators. Social workers empower people to help themselves and we encourage others to do the same. We must demonstrate, as individuals and as communities of people, the best of our human spirit as models of possibility for others to emulate.
Finally, I have included a link to The National Social Work Voter Mobilization Campaign: https://votingissocialwork.org/. Please remember to vote in the fall elections. Voting is social work!
I hope you all have an extremely prosperous semester and a great learning experience.
Sincerely,
Martell Teasley, MSW, PhD
Dean and Professor
President of the National Association of Deans and Directors of Schools of Social Work