Statistics in Kindness: Remembering Fred Janzen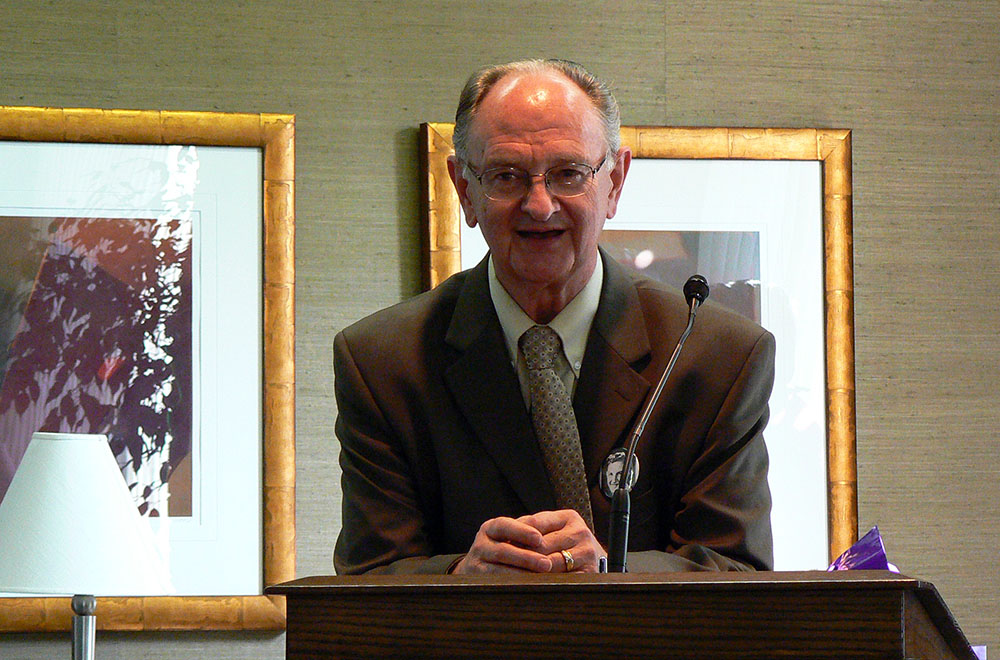 The College of Social Work community was saddened by the passing of faculty emeritus Fred Janzen, who died from cancer at his home in late November.
A true "Utah man," he earned his bachelor's degree in sociology in 1960, followed by a Master of Social Work degree in 1962, and his PhD in educational psychology in 1970, all from the University of Utah. He joined the University of Utah College of Social Work faculty in 1966 and worked there until retiring in 2007.
Dr. Janzen was a master statistician and valuable resource for students.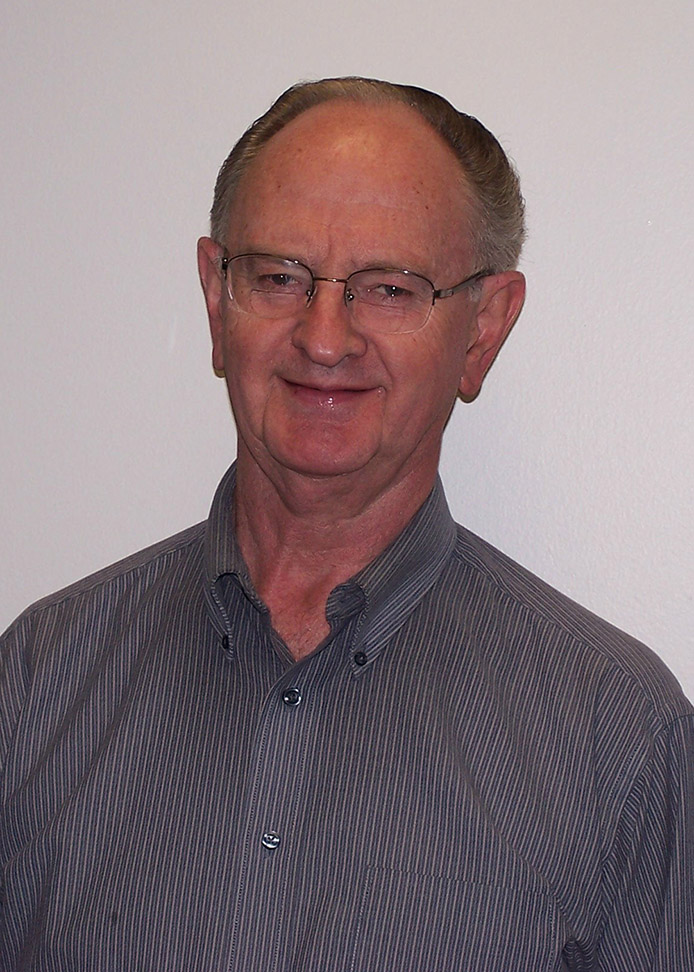 During his time at the College of Social Work, Dr. Janzen chaired the dissertation committees of 13 doctoral students and served as a committee member for many more. Dean Emeritus Hank Liese said, "Fred interacted with scores of doctoral students, many of whom asked him to serve on their dissertation committees, most often for his contributions and knowledge around statistics. He could hold students' feet to the fire on statistics during their defense, but always in a way that was kind and supportive."
"Students loved him because of his expertise in statistics and always being willing to help them with any research issues," recalled Norma Harris, former director of the College of Social Work's Social Research Institute (SRI).
"I was taking a statistics course as part of my BS degree," recalled Jennifer Zenger, a project administrator in SRI. "Fred knew I was struggling with the course. He came to my office with a pile of books and told me I would find everything I needed to know in them, and said that he would be happy to answer any questions I might have."
The impact of his expertise and research stretched far beyond the walls of the College.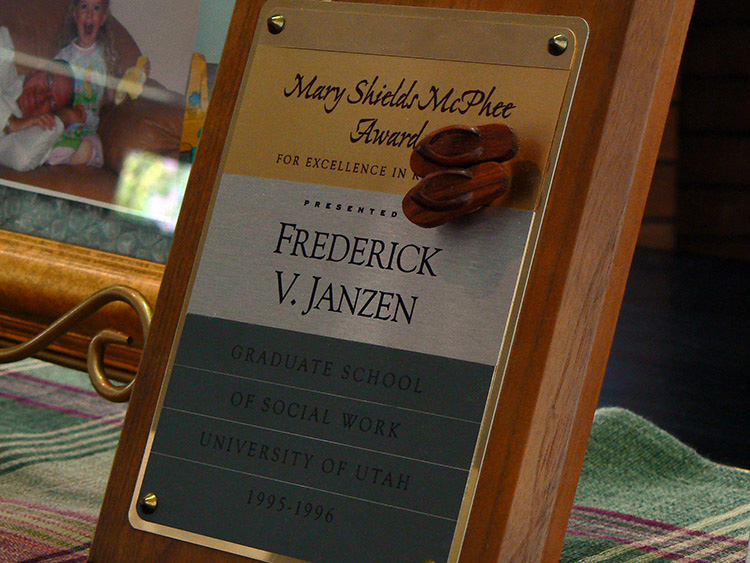 Dr. Janzen was among the early adopters of the use of computers for research. "He was even known to go over to the computer center and help 'punch' in the responses on computer cards," recalled Professor Larry Smith.
"Fred worked hard helping people understand management information systems. They were new at the time, but he could probably explain them to a child," said Professor Joanne Yaffe.
"When I think of Fred, I think of charts, graphs, and spreadsheets, because that's what I usually saw on his computer screen when visiting his office, recalled Dean Liese. "When I would ask what he was working on, he would say 'SPED' and start describing the project, and I would glaze over. Only recently have I learned the importance of Fred's research."
Dean Liese continued, "For more than 15 years, he evaluated SPED for Utah's Department of Workforce Services (DWS), laying the groundwork for the state's Family Employment Program (FEP), a cash assistance program under the federal Temporary Assistance to Needy Families, or TANF, program. Mary Beth Vogel-Ferguson, a colleague of Fred's in the Social Research Institute, noted that Fred 'secured a long-term partnership with DWS by providing relevant, timely data in a format that was user-friendly and actually meaningful to the agency.' That many people in the College likely were not familiar with Fred's work speaks, I think, to his gentle, unassuming nature. In my view, he never sought the limelight, but so richly deserved it."
Colleagues remember Dr. Janzen as not only humble, but also as a kind, gentle, and dependable friend.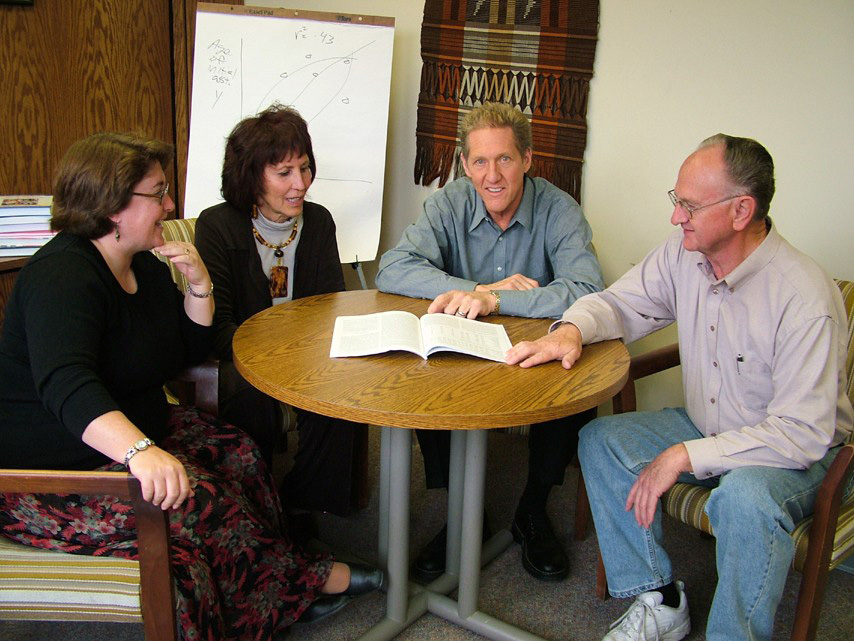 "I would describe Fred as being a beacon of light in SRI and in the College," said Dr. Harris. "Staff loved him because he was friends to everyone, regardless of their role or responsibility. Faculty sought him out for their research and other questions they had."
"To be honest," added Dr. Harris, "I didn't know anyone who didn't like him."
"Whatever you asked Fred to help you with, he followed through and did his best. You could always count and depend on Fred," said Dr. Smith.
"Fred was one of the kindest colleagues with whom I have ever had the pleasure to work," reflected Dr. Yaffe. "He had the office next to mine on the second floor when I first got here. I was having a tough time when I first arrived…. When I needed a pep talk, Fred was always there to listen, to offer suggestions, and to help me help myself. He never judged."
"Everything about Fred was gentle, from his calm voice, to his steady demeanor, to his subtle sense of humor," said Dean Liese.
Though his expression was often rather serious, he was no stranger to comedy.
"He was funny and silly and always had a new joke to tell," recalled Ms. Zenger.
"When I was a doctoral student, we used to say that Fred taught the 'footnotes' as well as the main topics," said Dr. Smith. "He was always talking about exceptions to the rule. One of his favorite books was entitled: 'How to Lie with Statistics.' Fred had a great sense of humor, unlike most statisticians."
"His smile and laughter remain with me," reflected Dean Liese. "Fred had a quiet sense of humor, in keeping with his gentle nature. After noting the irony in something, or making a joke, a small, endearing smile would emerge, often coupled with quiet laughter. His calmness in these moments, and many others, was in itself truly calming."
Although Dr. Janzen has moved on, his legacy of helping students will continue.
In recognition of Dr. Janzen's lasting legacy at the College of Social Work, Dean Martell Teasley designated funds for a one-time doctoral scholarship, to be awarded for the fall of 2020. Additional contributions to the scholarship will be matched, two-to-one, and are welcome through March 31, 2020. Donations can be made by cash, check, credit card, or payroll deduction (visit: http://bit.ly/inmemoryofprofjanzen).