Is a PhD for Me?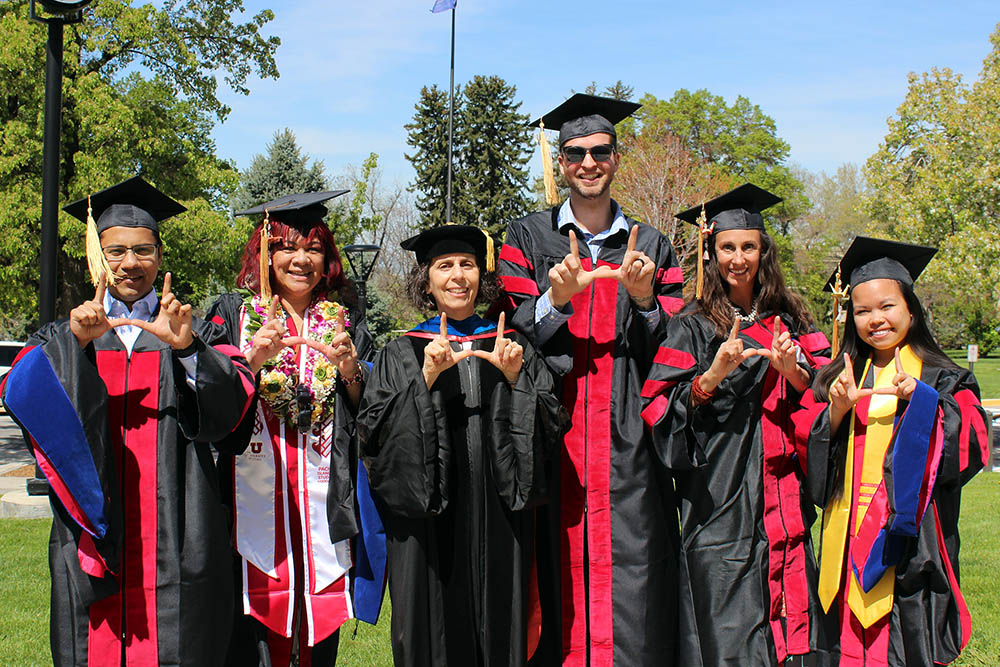 Beginning a PhD program is a BIG deal. We get it. And we know that if you have that glimmer of interest in a doctoral degree, then you also have a bunch of questions. That's why we've put together this list of answers to common PhD questions.
WHO: Maybe you'd like to consider earning a PhD in social work?
Does the idea of conducting research excite you? Are you interested in a career as a research-scholar? Would you like to share these skills with others through teaching? If you answered yes to these questions, a PhD might be a good fit for you. The ideal candidate for our program would have a Master of Social Work (MSW) degree from an accredited school of social work, a minimum of two years post-MSW social work experience, and an interest in contributing to the development and dissemination of knowledge in the field of social welfare and the profession of social work. Classes in our interdisciplinary program promote strong inter-professional thinking and integrative approaches to social problems, drawing from a solid social science theory base.
WHAT kind of careers might that lead me toward?
Our graduates are prepared to be engaged researchers—driving innovation and creating data-backed solutions—as well as skilled teachers and passionate mentors in prominent schools of social work. For example, here's what our most recent graduates are doing.
HOW long does a PhD take?
No two journeys through our doctoral program are the same. In general, our PhD Program is designed for students to earn their degree in three to four academic years of full-time study: two years of course work and one to two years of dissertation research.
WHERE is the U, anyway, and WHY should I consider it?
Located along the east bench of Salt Lake City, the University of Utah is nestled in the foothills of the Wasatch Mountains, offering a spectacular mix of city life and all-seasons exploration of the great outdoors. The state's flagship institution, the University is a member of the PAC-12 athletic conference and a Research 1 university.
With millions of dollars in research funding, and nationally recognized faculty, the College of Social Work is a leader in social work education. Our graduate programs are ranked in the top 50 by U.S. News and World Report and are known for scholarship in mindfulness, opioid misuse, suicide interventions, and criminal justice initiatives, as well as robust research collaborations with community and campus partners. We have two curriculum delivery strategies (onsite and distance), with the same program requirements, standards of rigor, and expectations for students.
WHAT are my next steps?
There are multiple ways you can learn more about our program:
Online, you can check out our Doctoral Education page or join one of our online video info sessions.
If you have additional questions for which you can't find information online, you can send questions to PhD Program Coordinator Mirela Rankovic. (All interested students must talk with our advising team about the program before submitting an application, to discuss research interests, faculty matches, and fit with the program.)
Additionally, you can schedule a visit if you'd like to see our campus.
A PhD isn't for everyone. But if you think it might be right for you, we would love to talk to you!