Serving Individuals and a Nation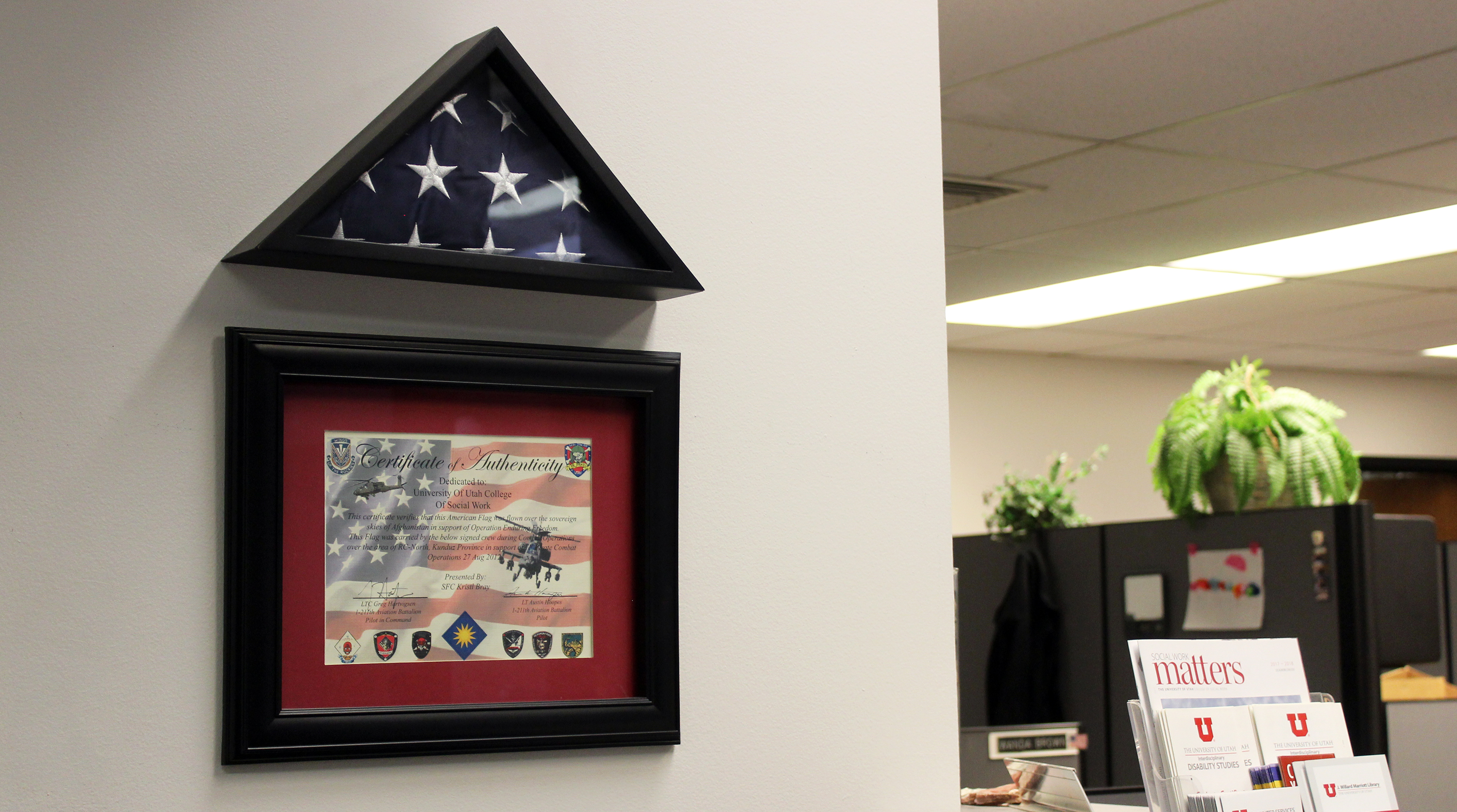 This article was originally published in the Fall 2012 issue of Social Work Matters.
"The only thing I knew I wanted to do growing up was be a soldier," said 2010 MSW alumna Kristl Bray. She enlisted in the Army on her 18th birthday and appreciated the stability and structure it provided while she figured out what was next. Three years later, she accepted a position at a Salt Lake area nonprofit organization that serves people with Autism. "It was supposed to be a job that got me through college," she said, "but I fell in love with it… I found the military, but social work found me."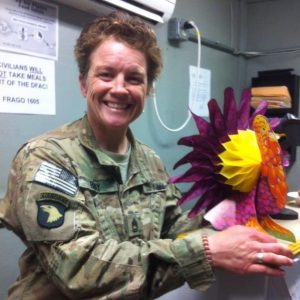 2010 MSW alumna Kristl Bray (circa 2012)
PhD Program Director Brad Lundahl recalls recognizing Ms. Bray's potential for success when she was a student. "Kristl demonstrated an unusually high ability to understand the complexities of the human condition and an equally high ability to sensitively comment on such complexities," recalled Dr. Lundahl. "She was motivated, intelligent, and committed to learning the art and science of helping people: a wonderful combination of attributes!" Since graduation, Ms. Bray has put these qualities to work, continuing to serve people with disabilities and her country.
Serving others is an inherent part of both social work and military service. Over the College's 75 years, many of its social work students and alumni have served the United States as members of some branch of the military. Many more have served current, discharged, or retired military personnel in a professional capacity.
"Social workers in the VA system play a crucial role in supporting active military and their families as they deal with the stresses of long deployments and coming back home," said Marilyn Luptak, an associate professor who is currently conducting research in partnership with the Salt Lake VA Medical Center. "Social workers are able to provide critical family-centered support to high-risk veterans, including those who have complex medical issues and those who cannot care for themselves." Within that system, explained Dr. Luptak, social workers who have first-hand knowledge of these complex stressors can be particularly valuable.
Over the summer, while serving a tour of duty in Afghanistan, Ms. Bray asked her aviation unit to fly a flag for the faculty and students at the College. "Flying a flag for a family, friend, or institution is a longstanding tradition," explained Ms. Bray. "I have always valued my education… As I reflected on my time at the College of Social Work, I could not identify one specific teacher above another, so I decided to send [the flag] to the College." In August, the flag arrived in the mailbox of Dr. Lundahl, along with a letter addressed to the social work faculty.
Ms. Bray noted that she recognizes the flag as a symbol for freedom unknown in some parts of the world. "It is this freedom," she said, "that gives people hope and the power to change things in their circumstances for the better… As a citizen, soldier, and alum, I want to say thanks for your service. I look forward to my return to Utah, where I will assume my role in the ranks of social workers, making a difference in the lives of the people I will have the pleasure of serving."
The views and opinions expressed on the interACTION blog are those of the authors and do not necessarily reflect the official policy or position of the University of Utah or the College of Social Work.