How Interprofessional Education is Changing the Shape of Complex Care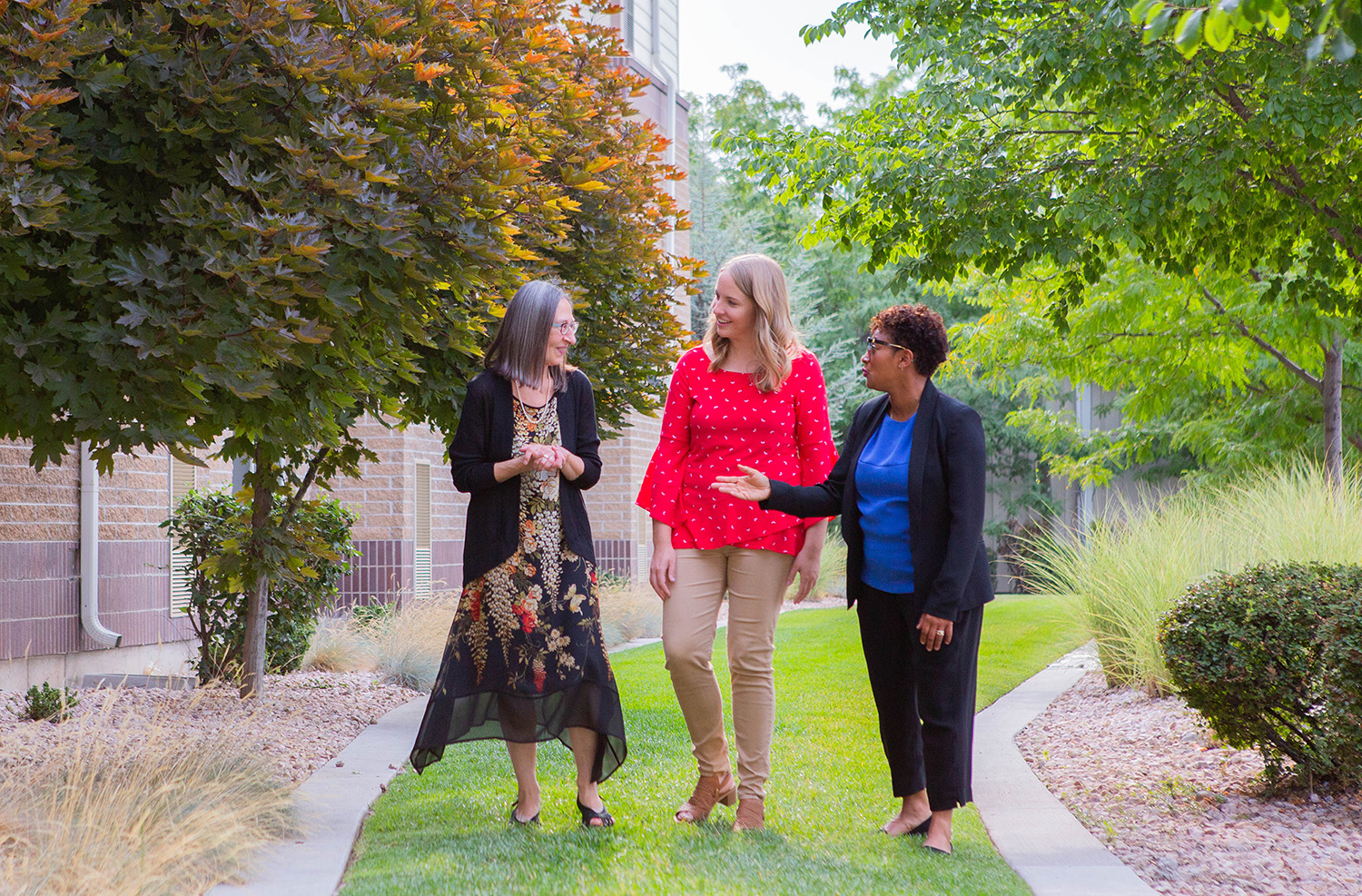 The moment the elevator door slides open, the smell of cigarette smoke hits you. Hard. But the residents of South Salt Lake's Grace Mary Manor have a lot to deal with and, frankly, smoking cessation isn't at the top of anyone's list.
Grace Mary Manor (GMM), which is operated by the Housing Authority of Salt Lake County, is home to 84 adults who have experienced chronic homelessness and have a disabling condition—most often substance use disorders and/or mental health issues. Built upon Utah's "Housing First" strategy, this permanent supportive housing site assigns each resident a case manager and offers on-site services with the underlying goal of keeping people in homes. During the 2017-2018 academic year, those on-site services included support from interprofessional teams of University of Utah students who were part of the New Jersey-based Camden Coalition's Hotspotting Initiative and a National Center for Interprofessional Practice and Education Accelerating Initiative, aimed at accelerating community-based interprofessional education.
"Hotspotting is about recognizing that the interaction of interprofessional teams really is greater than the sum of their parts," says Marilyn Luptak, an associate professor in the College of Social Work and one of the faculty responsible for launching Hotspotting at the U. The U is one of four U.S. Hotspotting Hubs, handpicked by the Camden Coalition from a competitive selection process. Dr. Luptak explains that because the University has so many professional disciplines and is connected to one of the nation's top healthcare systems, it's the perfect place to implement this education model.
"Simulations matter. Classroom teaching matters. But we want to put students in the real world, working with real patients who have all kinds of complexities," says Dr. Luptak. "With an interprofessional team, can we intervene in a way that's different?"
Eight student Hotspotting teams—comprised of U graduate and undergraduate students in a variety of disciplines—were assigned to work with individuals who have complex care needs and were identified as being high-utilizers of the healthcare system.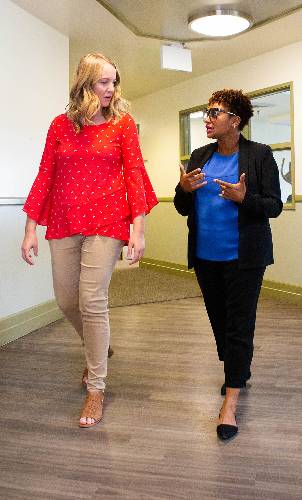 Master of Social Work student Lily Ferreira and Doctor of Nursing Practice student Tamiyah Dinh worked on the same GMM team of five students. Each student brought their respective discipline's theoretical framework and skills to the table. "Working as part of an interprofessional team relieved some of the burden of it all being on one person to solve a massive problem," says Ms. Ferreira, who graduated in May. "We could pool all of our knowledge and all of our resources to provide the best care possible for a person."
"Working with an interdisciplinary team within healthcare—in terms of having the best patient outcomes—is the only way to go," said Dr. Dinh, who also graduated in the spring. "There's communication through electronic health records, but pertinent health information may get lost, overlooked, or deeply embedded within an electronic health record. Interdisciplinary teams fill in the gaps to make the necessary connections to improve patients' health experiences."
Utilizing the Camden Coalition's "backwards planning" method, Ms. Ferreira and Dr. Dinh's team asked their assigned resident about his priorities and goals. Although in his early 50s, homelessness had taken its toll and his physical health was comparable to that of someone much older. He was contending with obesity, high blood pressure, chronic obstructive pulmonary disease, uncontrolled diabetes, and difficulty walking far enough to exercise his energetic dog. His goal: to reconnect with a primary care provider, after being denied service by his previous provider due to excessive missed appointments.
The team connected him with a new health care provider, but found their client was nervous about going to someone new. So, the team offered to join him. "He knew we had his back and we would be at appointments with him," says Ms. Ferreira. "It improved his commitment to take care of himself." He started showing up for his appointments and, when he had to miss, he called ahead to cancel. That, noted Ms. Ferreira, was huge.
True to the Housing First model, once the team had addressed their resident's most basic needs, his goals shifted. "When we first met with him, his primary concerns were about his health," Ms. Ferreira says. "But after his health was better managed and stabilized, he started talking about having a relationship with his family members, which hadn't been a priority before."
Another student Hotspotting team at Grace Mary Manor helped their resident get a new bed to alleviate his back pain and took him grocery shopping. They showed him how to read nutrition labels and discussed what to look for as he worked to get his type 2 diabetes under control.
A third team's resident needed to fill a prescription medication for her chronic respiratory condition. A change in Medicaid coverage had made her co-pay more than she could manage so her team located a community pharmacy that filled the prescription at a lower price and mailed the medication to the resident, alleviating her worries about transportation.
"Interprofessional education is continuing to gain traction," says Dr. Luptak. "But we're in a messy transition at the moment." More students are being trained to work in interprofessional teams, but most healthcare systems are not setup that way. Yet, that is shifting as provider burnout is getting the attention of administrators. "We're finding that in settings practicing in teams, those team members are feeling more supported and the burnout rate is lower," says Dr. Luptak.
Informed by the experience with her team, Ms. Ferreira noted that as she moves ahead with her career, she'll be looking for employers with an interprofessional team structure. So will Dr. Dinh: "I know the experience had a tremendous impact on my life. I mean, it's all I want to do now. I want to work in complex care; just give me a team!"