An Unexpected Journey for a Young Wartime Waitress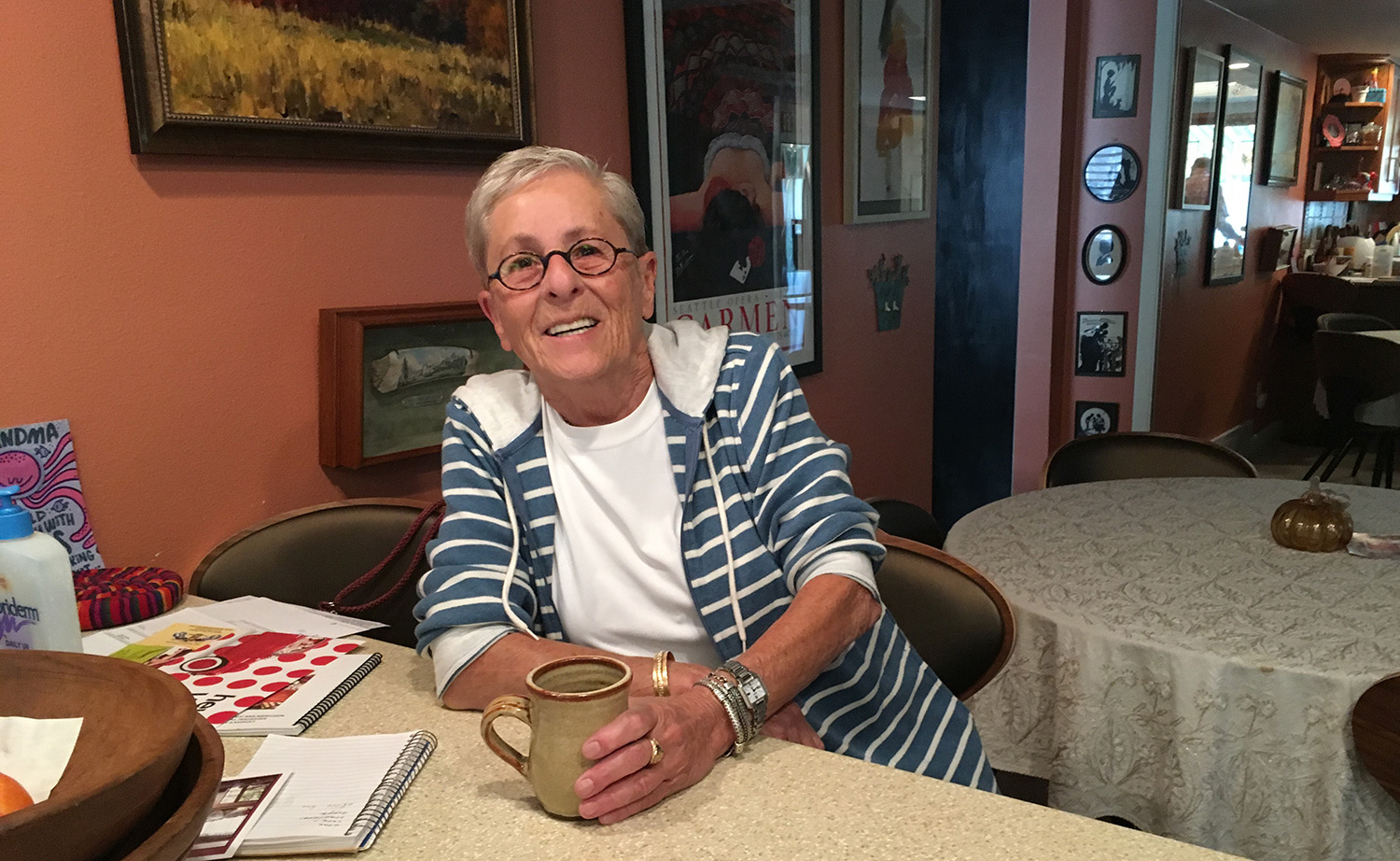 Chris Wellington was eight when she decided she wanted to go to America. In the 1950s, as a Jewish child in Austria who was shuffled between various family members, she saw America as a place of opportunity. "I made the final decision to immigrate at 17," Chris said. The quota system in place in the U.S. made it impossible for her to reach America that year. Canada, however, welcomed her.
Chris arrived in her new country with $60 in tips she had saved from her waitressing job, one suitcase, and a letter that fortuitously arrived in Austria only a day prior to her departure. The author of the letter, Richard David Wellington, was a young Utah soldier who had been stationed in Germany while Chris was working at the restaurant. Once she reached Canada, Chris and Richard began writing letters to each other regularly. "He was a genius at deciphering my poor spelling!" she said. Eighteen months later, Richard drove his new Volkswagen north to visit her. They were married 10 days later. "My husband thought I was a good listener," she laughed. "It was just that my English was bad!" The newlyweds were separated for three months while they waited for his sponsorship of her visa and green card to be approved.
Sadly, after 12 years of marriage, Richard died of brain cancer. "I had crazy energy from the grief and began volunteering at Valley Mental Health (VMH)." A year later, VMH hired her and Chris settled in to her career there. After 15 years, the licensing rules changed. Chris learned she needed to get a degree or risk losing her position. "I was scared to death," she admitted. "I always considered myself stupid." By now though, she had a team of supporters at Valley Mental Health as well as friend Beryl Peters in her corner. Chris and Beryl met when the latter arrived in Utah for a new job in the 1980s. The two became fast friends and loyal supporters of each other.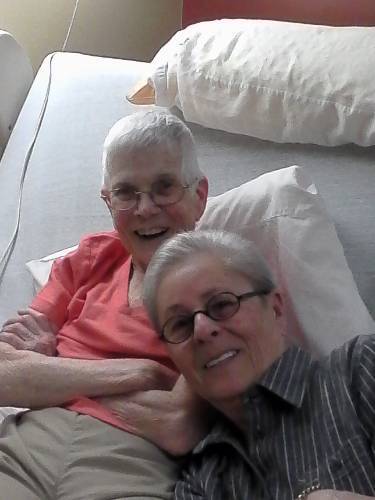 Thus, propelled by fear and cheering friends, Chris began her pursuit of a Behavioral Sciences degree at Westminster College. "It took me 10 years. Each class was like a new language," Chris recalled. "Beryl helped tremendously, and everyone at Valley Mental Health encouraged me. When I graduated, you would think I had earned my PhD—there was a party with champagne and fireworks," she marveled.
Chris retired from VMH in 2002, but they called and invited her to come back to work part time. She returned to work—and retired again ... three or four times. About six months before Beryl died, Chris retired permanently and spent the next half-year care giving for Beryl.
When Beryl ultimately succumbed to her illness, it was not unexpected—her estate plan, however, was. After wrapping her head around the idea that she had an inheritance, Chris quickly struck upon the idea of creating an endowed scholarship for social work students pursuing work in the area of mental health. "I was thinking of my time at Valley Mental Health and the social workers there," said Chris. She established the Chris Wellington and Beryl Peters Mental Health Scholarship in November 2017.
In pondering the impact she would like her scholarship to have on students, Chris said, "I hope they make a mark in the mental health system—that they bring new ideas or theories on how to help." She also hopes recipients of the Chris Wellington and Beryl Peters Mental Health Scholarship will "pay it forward—financially, as good mentors, somehow." She noted, "This scholarship is really my highlight, at my age, of being able to give back—to invest in good social work."