A Message from Dean Martell Teasley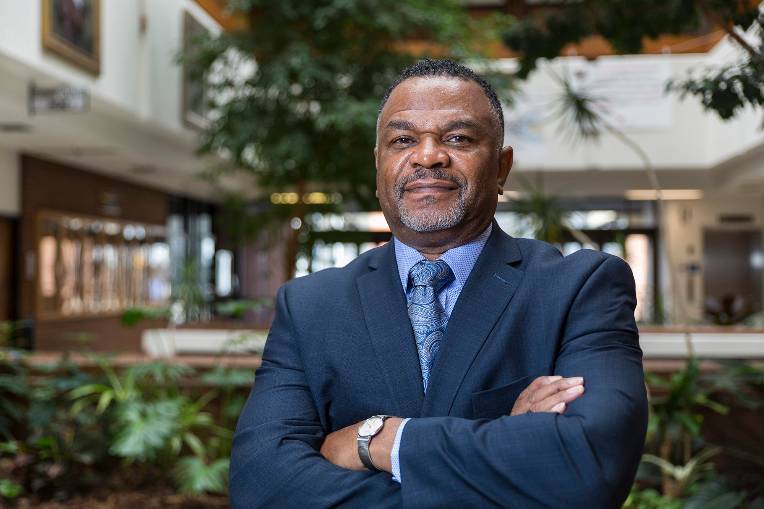 On Monday, October 29, Dean Martell Teasley shared the following message with students at the University of Utah College of Social Work.
Hello Social Work Student Body,
This is a trying time for our nation, state, University and a test of our passion for community well-being and human flourishing as social workers. The attack against people of Jewish heritage and faith at their place of worship is unspeakable and calls into question how such a tragedy can happen. We cannot ignore signs of increasing division and polarization in our country, such as the gunning down of two African Americans at a grocery store in Kentucky, because they were black. As stewards of social justice and the values of the social work profession, we must remember that we are the people who meet others where they are, and attempt to reduce division.
We should be mindful of those who are close to these situations, who have nearby family, relatives, friends, and community. There is great pain and sorrow when members of the human family are attacked for who they are as people. As social workers, we must attempt to counter hate with understanding, a willingness to listen to one another, and mediation in search of truth, reconciliation, and justice. It is our skills as social workers that allow us to engage in in-depth conversations with those who may have differences in values and beliefs. Our society will need your professionalism and commitment, as developing and graduating social work professionals, to improve individual and community well-being and heal division when needed. As part of our professional responsibilities, we must promote the value of human worth and self-determination, kindness, advocacy, and service in advising, helping, and lifting the burden wherever we can for our clients. We should all be mindful of not increasing polarization, but instead pledge to promote understanding, civility, kindness, and contribution to the good to the world. Remember, there is more that brings together our diverse, human family as a nation of people, than the gross examples of in-humanity that tend to divide.
As for the College of Social Work, I will work with the faculty and staff to promote and sponsor events that can help us, as social work educators, prepare our students who may encounter a practice environment where diversity issues and forms of racial and ethnic polarization garner attention. I have informed the faculty and staff that students may desire to process their feelings and understanding of recent events during class time. Faculty will accommodate students as needed, while ensuring that course objectives are achieved.
Please remember your own self-care as a student, and that there is a network of services throughout the University, as well as your other support systems that are willing to listen, assist, and help resolve challenges you may experience. Finally, I maintain an open door policy on Wednesday afternoons from 3pm until 5pm, if I am in town. Some students have already stopped by, and I always enjoy talking with students. Feel free to do so if you have questions, a subject to discuss, or just want to say hi.
Sincerely,
Martell Teasley, Ph.D.
Editor-in-Chief Children & Schools
Dean and Professor
College of Social Work
University of Utah