How Six Decades of Friendship Became a Scholarship to Span Generations of Students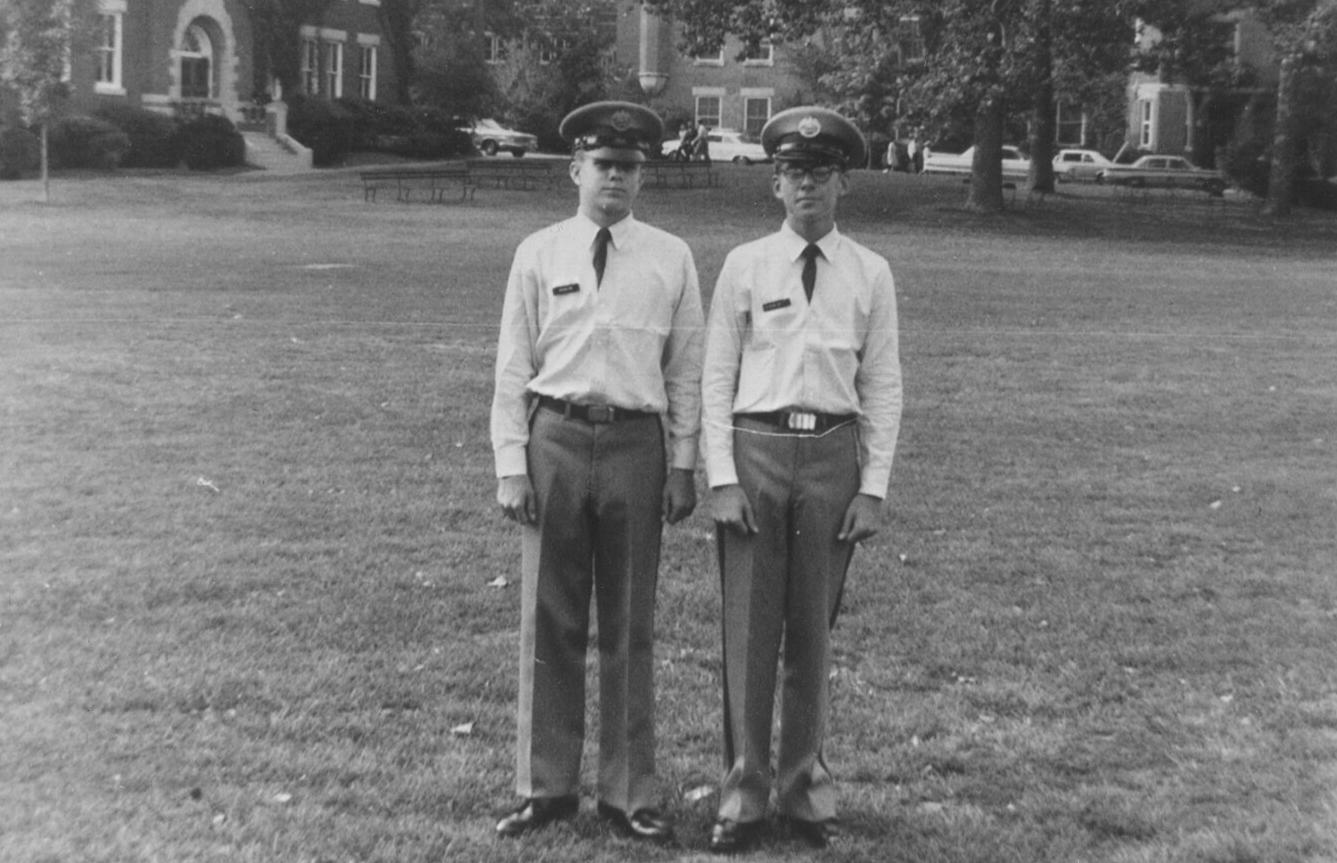 The two 15-year-olds stand on the grounds of their new school staring at the camera, anxious as they contemplate what awaits them at Culver Military Academy. It is their first day at the college prep school in Indiana. They have just donned their uniforms and have yet to learn how to properly stand at attention. The year was 1964, and new cadets Hank Liese and Colin Brown could not have imagined they would celebrate their 50th high school reunion at Culver in the spring of 2017 as a retiring dean at the University of Utah College of Social Work and the Chairman and CEO of JM Family Enterprises in Deerfield Beach, Florida. The two met in 1959 as fifth graders at the American School in Manila, the Philippines, and became best friends. Together they schemed to attend Culver, following tradition in both of their families.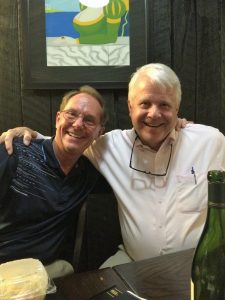 In 2017, Dean Hank Liese and Chairman and CEO Colin Brown celebrated their 50th high school reunion and their decades-long friendship.
Shortly after their Golden Anniversary reunion at Culver, Dean Liese was humbled when Mr. Brown announced he wanted to make a gift to the College in honor of his childhood friend and the impact Dean Liese had on his students and colleagues during his 24 years at the University. Dean Liese suggested a small scholarship, but Mr. Brown was adamant that he wanted to do something "big." He did, creating the six-figure Colin W. Brown Endowment that will support the Hank Liese Scholarship for BSW, MSW, or PhD students at an estimated $4,000 per year. Per Dean Liese's request, special consideration will be given to those pursuing social work as a second career. "I was a late-blooming social worker myself," he said, "coming to the profession after 12 years in public relations and marketing. Teaching over the years, I was continually impressed by students who were returning to the classroom after careers in other fields. I can appreciate the challenges they face as non-traditional students, the financial sacrifice they and their families make, and the courage they demonstrate in learning and exercising entirely new skills."
"Colin's generosity knows no bounds," said Dean Liese, reflecting on the new scholarship in his honor. "He is a major donor to Culver, and now to the College of Social Work. I am moved by his kindness and hope he will be able to join me at our fall scholarship dinners in the coming years."
Said Mr. Brown, "I am thrilled to be able to recognize and acknowledge Hank's and my friendship through this endowment. Hank is my oldest and dearest friend. Our histories are intertwined, given the experiences we have shared over the past half-century plus, from grade school in Manila to high school at Culver, and now to more frequent visiting since we are both in retirement mode."