Alumni in Leadership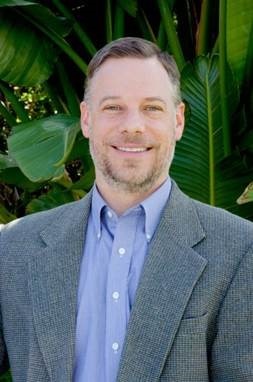 Department Chair and Professor
Department of Social Work
California State University, San Marcos
PhD 2006
Dissertation title: "Mental health practitioners' views of barriers to collaboration with the families of individuals with schizophrenia"
Dr. Blake Beecher is Chair of the Department of Social Work at Cal State San Marcos and received his MSW from The University of Nevada, Reno and his PhD. from the University of Utah. He is licensed as a clinical social worker (LCSW), and worked with diverse individuals, families, and groups in mental/behavioral health, addictions, child welfare, aging, and in healthcare settings. He has administrative and leadership experience both as a social work practitioner and in academia, and has completed various leadership trainings, including the Harvard Management Development Program. Dr. Beecher has served as the Principal Investigator (PI) of several grants and is currently the PI of the CSUSM Title IV-E Child Welfare Stipend Program. His ongoing community engagement research in behavioral health is designed to improve the well-being of at-risk and vulnerable populations. Recent research projects include: trauma and resilience of MSW students, awareness of problem gambling with child welfare workers, social service provider's perceptions of gambling among older adults, needs assessment of rural behavioral health agencies, and an evaluation of a treatment mall in a state psychiatric hospital.
---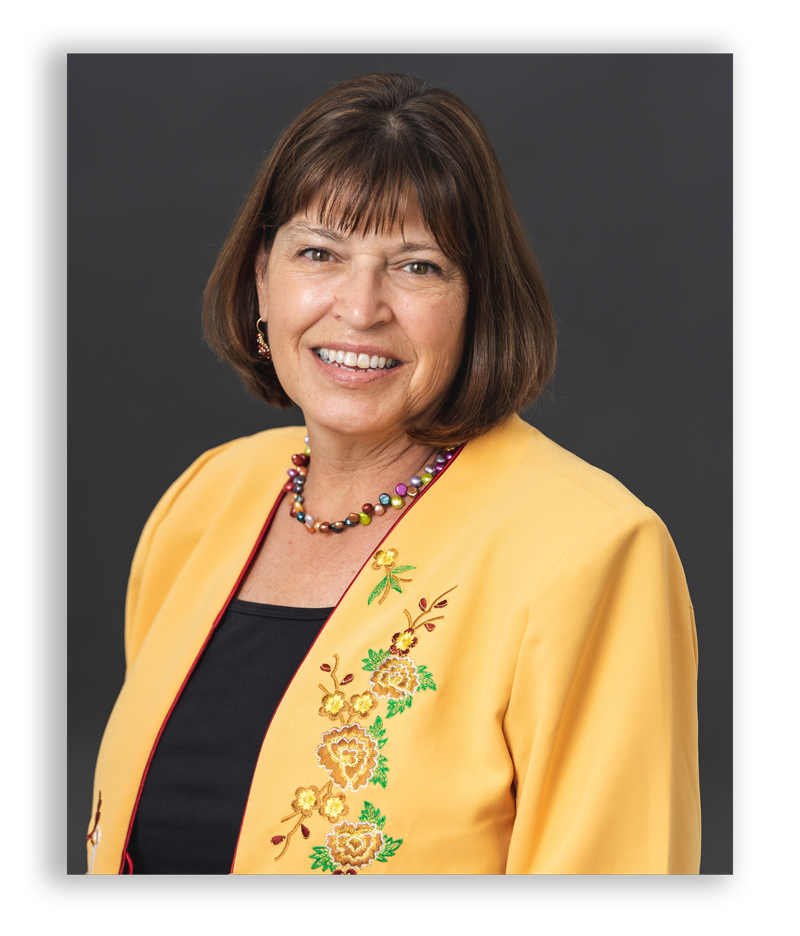 Rosemarie Hunter, PhD
Dean Emerita, School of Leadership Studies
Gonzaga University
PhD 2004
Dissertation Title: "Community Conversations: Sustaining Community Engagement in Schools of Social Work Located in Research-Intensive Universities"
Dr. Rosemarie Hunter is Dean Emerita at the Gonzaga University School of Leadership Studies. The School offers undergraduate studies in the Comprehensive Leadership Program, while graduate students have options that include a Master in Organizational Leadership and the Master in Communications and Leadership Studies and the Doctoral Program in Leadership Studies. Within the Jesuit tradition of education, the hallmark of this leadership approach is the relationships that faculty form with students, listening for understanding and drawing students deeper into a personal and collective journey of reflective learning that leads to the critical awareness of our power, privilege and responsibility to act in ways that supports a more just and caring world.
Previously, Dean Hunter served as social work faculty at the University of Utah from 1995 – 2019. While at Utah, Dean Hunter served in several administrative positions including, Special Assistant to the President for Campus-Community Partnerships, Director of University Neighborhood Partners (UNP), and Director of Undergraduate Social Work Field Education and Director of International Social Work. Dean Hunter earned a PhD from the University Utah, and a master's from Brigham Young University, both in social work. Dean Hunter is a founding partner of the Bridging Borders Project, a global collective working together to transform traditional boundaries and create vital networks that lead to pathways in education for communities living at or working with those at the margins. Her community service includes serving on the Board of Community Campus Partnerships for Health and also served as a Global Ambassador for the Social Service Workforce Alliance. Dean Hunter's accomplishments were recognized by the 2015 YWCA Outstanding Achievement Award in Community Service; the 2018 Excellence in Global Engagement Faculty Award, the 2018 Community Engaged Teaching and Scholarship Award.
---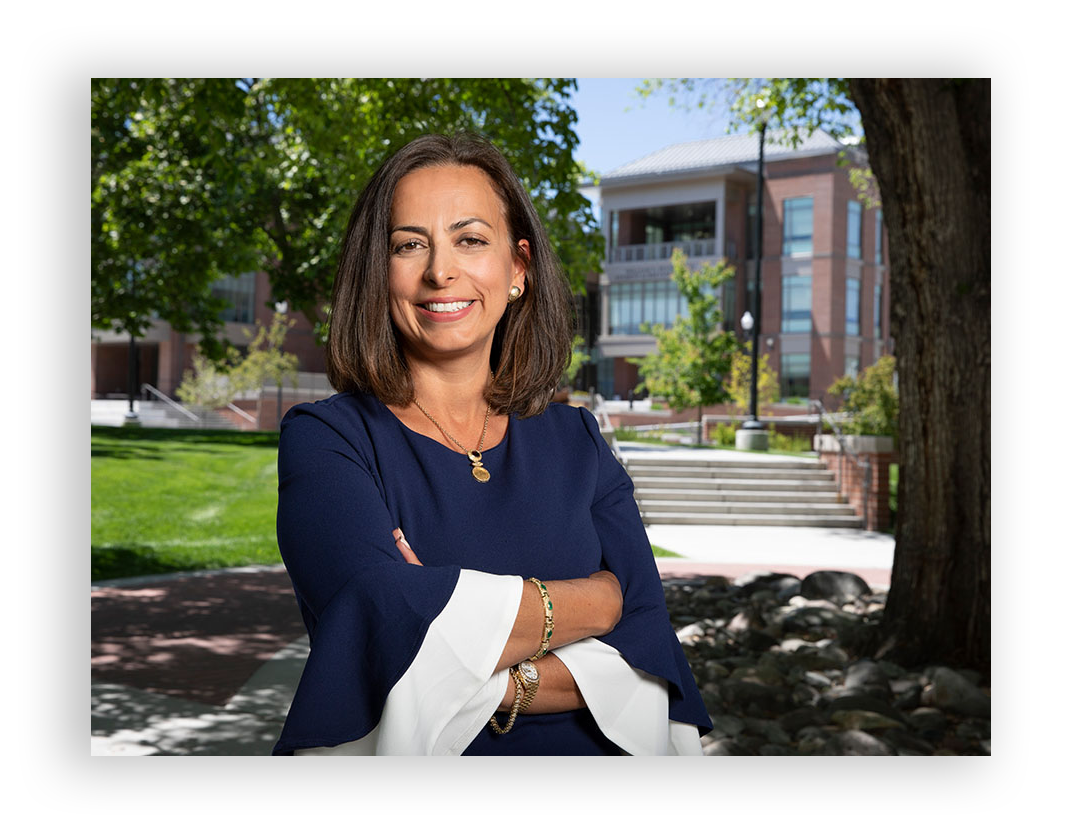 Dean and Professor
School of Social Work

Vice Provost - International Education and Chief International Officer


University of Alabama at Birmingham
PhD 2004
Dissertation title: "Exploring Health Disparities: Perceptions of Culturally Appropriate Health/Mental Health Care Among Late-in-Life Iranian Immigrants"

The University of Alabama at Birmingham has named Shadi S. Martin, Ph.D., vice provost for graduate and international education. Martin, a professor and founding dean of the University of Nevada, Reno School of Social Work, will begin work at UAB June 1, 2022.
Shadi Martin is the Founding Dean and Professor Emerita of the School of Social Work at University of Nevada, Reno. Dr. Martin joined the University as the Director and Professor of School of Social Work in 2018. She successfully led the School of Social Work to become the first independent, freestanding School of Social Work in the state of Nevada effective July 1, 2019.
Prior to joining the University of Nevada, Reno, she was a tenured professor and director of the graduate program at McGill University School of Social Work in Montreal, Canada. Prior to joining McGill University, she was a tenured professor at University of Alabama, where she served for more than 10 years.
She holds a Ph.D. in Social Work from the University of Utah, as well as four master's degrees; MSW, MPA/HSA, & MA. Dean Martin has a multi-disciplinary background and a variety of academic and professional experiences worldwide. These experiences include her work with the World Health Organization (WHO) in Europe, United Nations High Commissioner for Refugees (UNHCR) in the Middle East, Georgetown National Center for Cultural Competency and visiting scholar at United Arab Emirates University School of Social Work and School of Medicine.
Dean Martin has a distinguished career with regular highly cited publications and has received a number of prestigious grants for her research. Her research has focused on health disparities among culturally/ethnically diverse populations specifically, Middle Eastern immigrants and African Americans. She has published widely in the fields of health, mental health, gerontology, caregiving and international social work. She has received numerous awards and recognition for her work throughout her career including Fulbright Fellowship, MIT Dissertation Award, and the Hartford Faculty Scholar Award.
---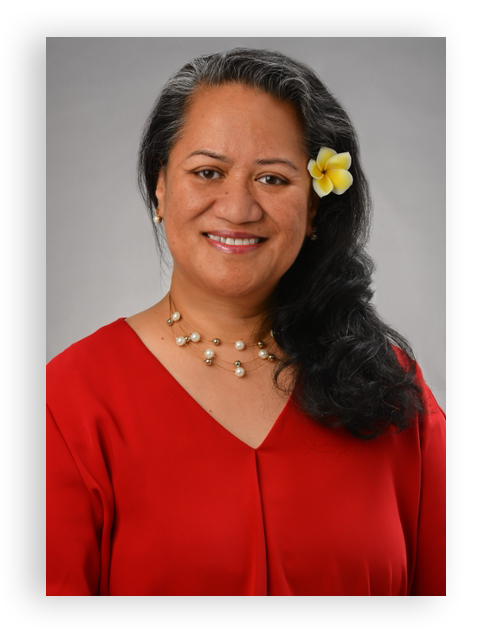 Dean, College of Health and Society
Hawai'i Pacific University

Current President and CEO of CSWE

PhD 1998
Dissertation Title: "Adolescent substance use in Utah: the influence of family-based risk and protective factors"
On November 11, 2022, the Council on Social Work Education (CSWE) announced the appointment of Halaevalu F. O. Vakalahi PhD., MSW, MEd., as its next President and Chief Executive Officer. Read more.
Dean Vakalahi is a Pacific Islander woman, born in Tonga and raised in Hawai'i. She is a Professor and Dean of the College of Health and Society at Hawai'i Pacific University with kuleana over disciplines of nursing, public health, and social work. For over two decades in academia, she has been blessed to have served in various faculty and administrative capacities in a number of universities, professional organizations, and communities. Her scholarly contributions are in the areas of Pacific Islander families and communities and Women of Color in academia. She is deeply committed to the advancement of Women of Color in academia as a demonstration of social and economic justice. With clarity of purpose in the academy, Dean Vakalahi is firm in her belief that representation matters, systems responsiveness matters, and investment in leadership matters.
---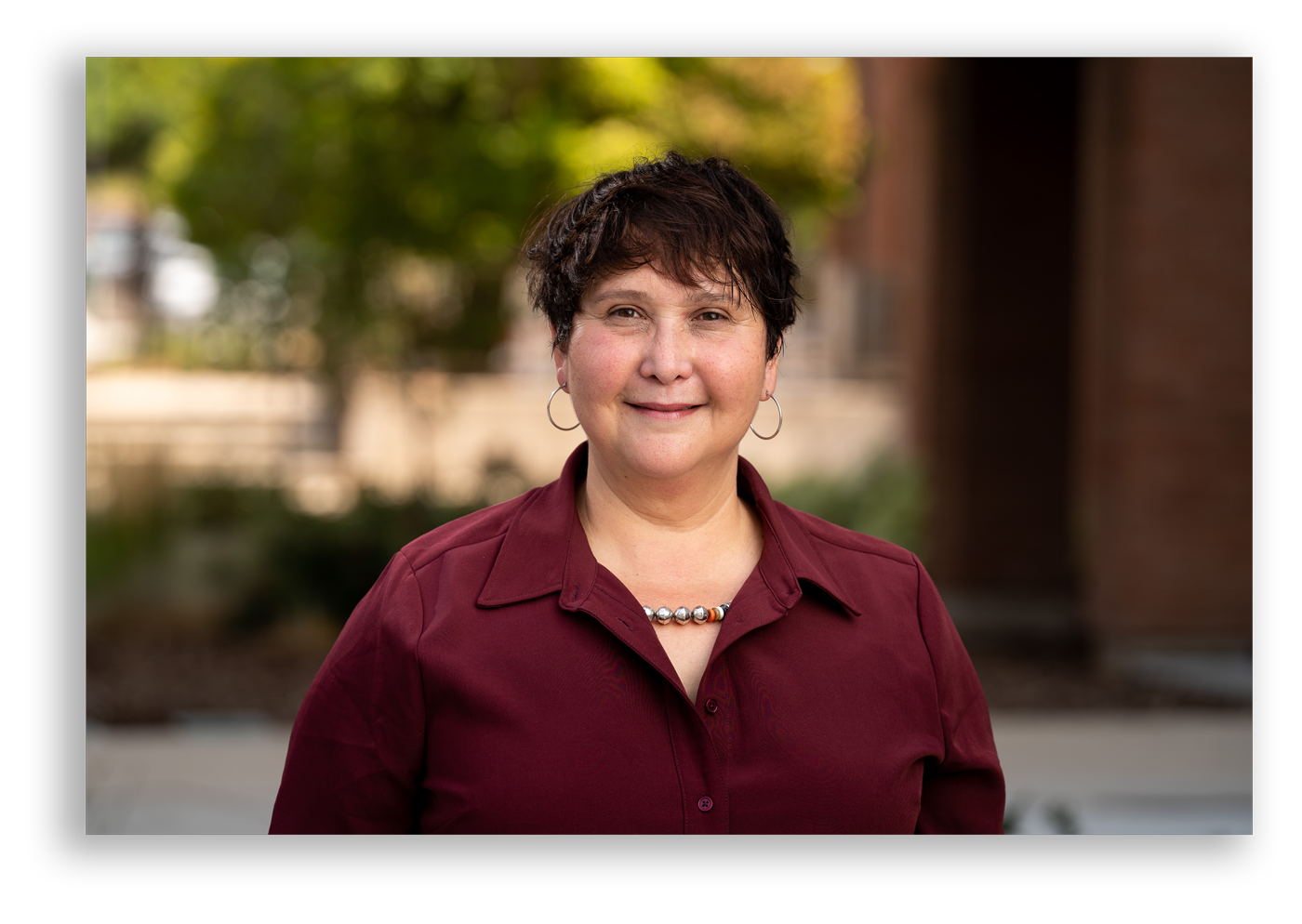 Director, Indigenous Social Work Scholars Program
Associate Professor (Lecturer)
PhD 2013
Dissertation Title: "Title V of the Indian Health Care Improvement Act 36 years Later: An Interpretive Policy Analysis"
Dr. J. Dena Ned is a Director of Indigenous Social Work Scholars Program and an Associate Professor/Lecturer at the University of Utah College of Social Work. Her research has focused on the Indian Child Welfare Act, Title V of the Indian Health Care Improvement Act, urban American-Indian health policies and delivery of care systems, as well as social determinants of health in native communities. After earning her Masters of Social Welfare (MSW) from the University of California, Berkeley, she worked with California's Division of Children and Family Services before going on to direct a Title V-funded urban Indian health center in Salt Lake City. Her direct practice experience motivated her to explore issues of social justice, health, and policy from the perspective of urban Indians.