Translating Support into Success
Born in Nigeria, a young Torle Nenbee arrived in the United States on a refugee visa at age 11. She and her family had spent several years in a refugee camp in Benin as political refugees. When she arrived in Utah, she started school unable to speak English and with no one else in the school speaking her native tongue. She hated school. She didn't want to be there. Until one day she had a conversation with her mom that "set her straight."
Her mom told her, "Whatever you do, be the best at it." She set that determination to learning English. She remembers reading the dictionary and copying down words as a way to learn the language. After she made more friends and used the language more in speaking, her language ability took off. But her experience in learning the language this way was pivotal in shaping her life as a change agent.
"That's what motivates me to have passion for people who can't speak for themselves or don't have voices to advocate for themselves," she said.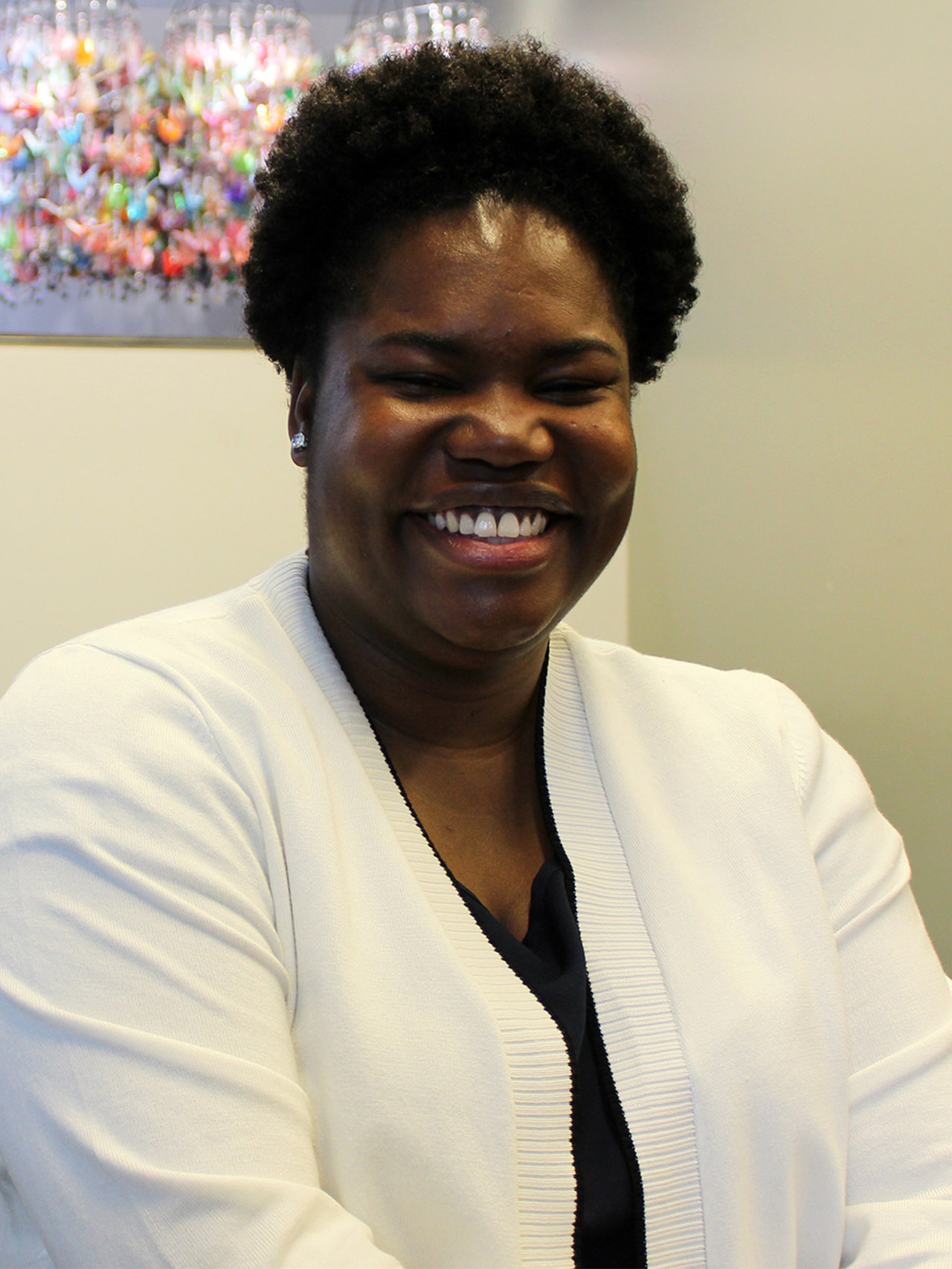 Years later, in the fall of 2017, Torle entered the MSW Program at the University of Utah and began an internship with University Neighborhood Partners (UNP). This University program has offices on the west side of Salt Lake to facilitate close interactions with the area's diverse population, including the city's immigrant and refugee populations. UNP's purpose is to bridge the demonstrative education gap between the east side and west side of Salt Lake City.
While there, Torle learned about a course that UNP had previously offered to help community members prepare for the MSW-level licensure exam. The course was designed to help these individuals get additional study time and support to prepare for this exam. Full licensure as a licensed clinical social worker (LCSW) can be critical to career success and professional advancement for social workers. But because English is a second (or third, or fourth) language for a majority of immigrants and refugees, and the exam is only offered in English, passing such a technical exam can be a challenge. Torle could easily empathize with some of the challenges non-native English speakers might face in preparing for the exam. "I know how difficult it is to learn something for the first time," she said. "How would I have wanted someone to talk to me? What resources would I have wanted access to?"
Ultimately, the previous course ended due to lack of resources, materials, and teachers. Torle reached out to both previous participants and community members one by one to gauge their interest in bringing the course back. When she found out there were people in UNP's extended community who would be interested, she organized and started to facilitate the group. She continued to teach until she didn't have the expertise to do so anymore. At that point, she found a College of Social Work professor who would co-teach the course with her.
Her UNP internship ended with the academic year, but her involvement in the licensure exam prep effort didn't. "I had become passionate about this and I couldn't not see it through," she reflected. Always recognizing the value in different perspectives, Torle knew the expertise and insight these multicultural and multilingual social workers would bring to Utah's increasingly diverse community was vital. "These are people that can relate to the community because they've been there," she said. "We need them. They share the experiences, the spoken languages, and expertise we need in the community."
With support garnered from students, local leaders, and community members, Torle met with the College of Social Work's Dean Martell Teasley and helped facilitate an arrangement between the College of Social Work and the communities she worked in to make the course a more permanent offering. This course will continue on as a regular part of programming at the College of Social Work, with a licensed social work faculty member facilitating the course. Due to Torle's efforts, there will continue to be a space where students with diverse backgrounds can work and learn together and develop comradery around the licensing exam. Additionally, the College is considering the development of an online licensure preparation course for all MSW students.
This program would not have come to fruition without Torle's determination to help the community she found herself in. In speaking of Torle's involvement with the program, Dean Martell Teasley said, "She has been both a champion and a representative for the communities she has served, as well as her fellow students." Thanks to her efforts, the U's future social work students will be better prepared for the licensure exam, more graduates with immigrant and refugee backgrounds will pass the exam and become clinical social workers, and more members of the community will be able to access culturally-sensitive services in their native languages.