Dancing with Refugees: Summer in Greece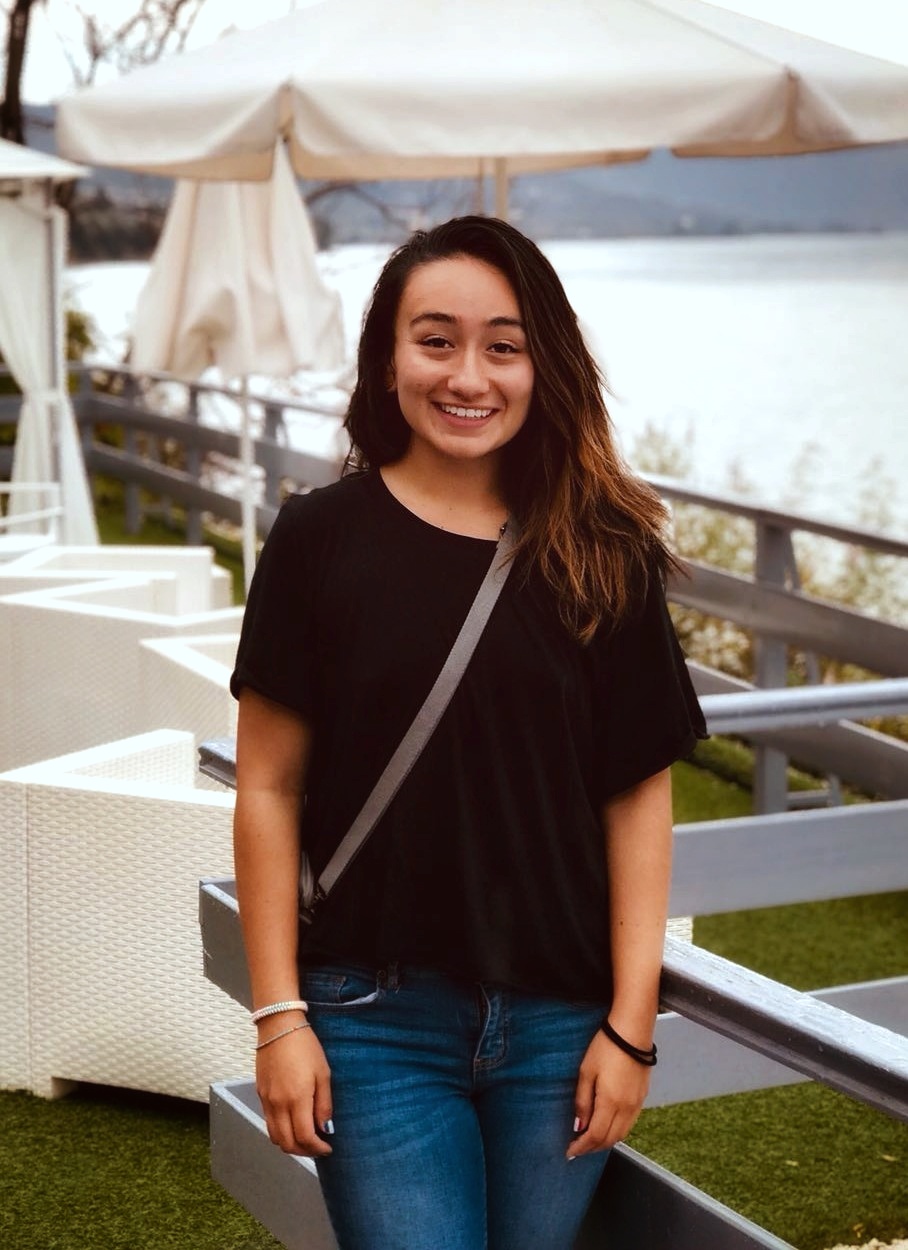 From the beginning of her bachelor's program, Summer Vasquez knew she wanted to go abroad at some point in her college career. With a social work major and a pre-physician assistant course of study, she knew it would need to coordinate with her coursework. Knowing that she needed to have a practicum experience for her social work major, and having volunteered with refugee populations before, an experience with the refugee camps in Lesbos, Greece caught her eye.
She tried to research what the situation was like before she went. She tried to educate herself and understand what was happening before she left. The media had largely stopped talking about the refugee situation in Turkey and Greece after 2016, so much of the information she found was several years out of date. The current reports she was able to find said that the situation had calmed down.
"Nothing I researched prepared me for what I found," she said. "I didn't know there was still a refugee crisis, that refugees are still coming every day. In all kinds of conditions, hundreds of people come every day. So many borders are closed and there are so many people."
Summer spent time in two camps in Lesbos—Moria and Kara-Tepe. While there, she worked both in the family section and in a section for single women. "We didn't have much to offer and there weren't many resources available to use to pass on. Our biggest thing was trying to get people out and involved—to make people's day better." Sometimes it was as simple as playing with kids or dancing with the women. "I've never had so many dance parties in my life," she said.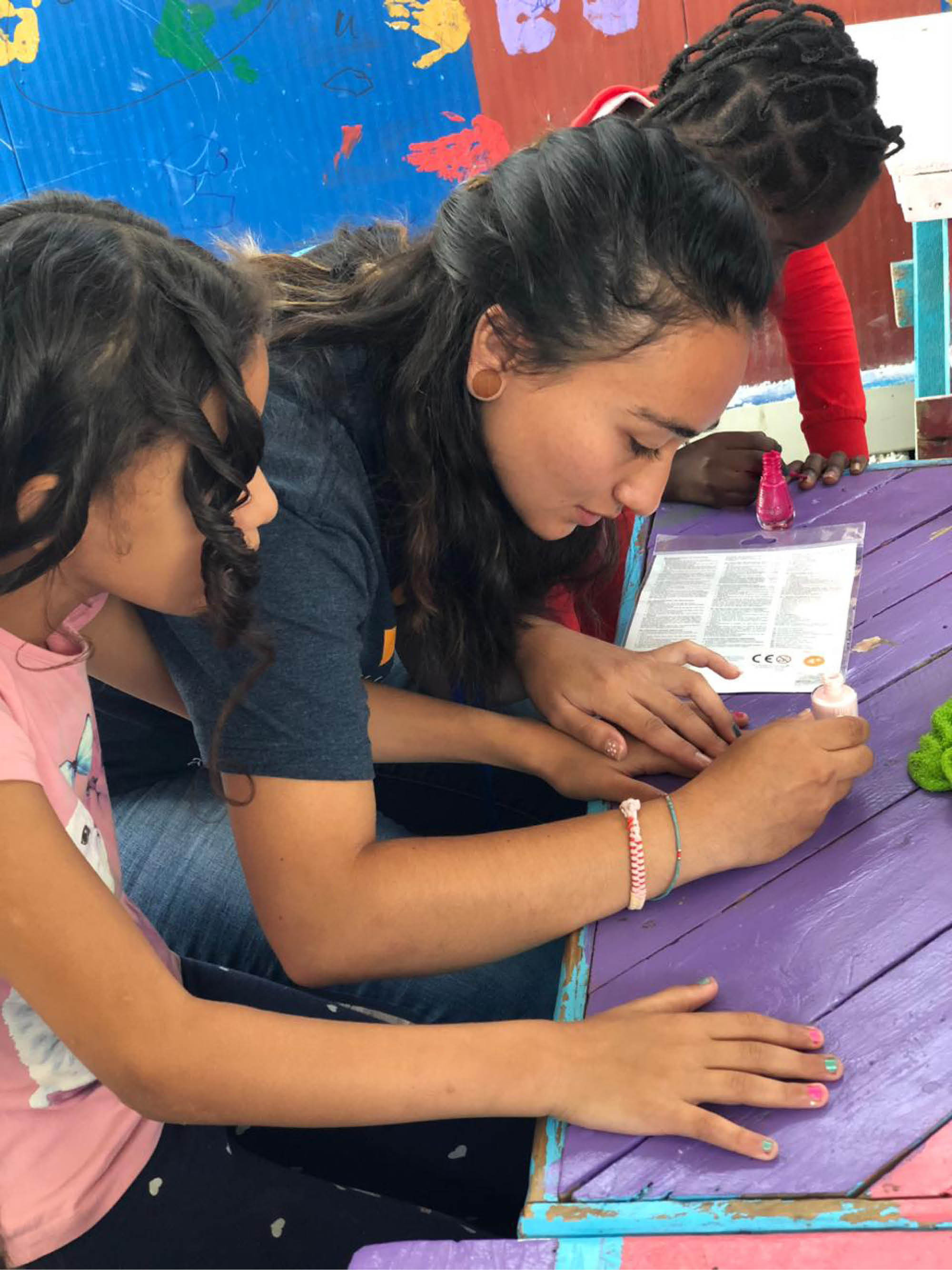 Other times, it was more structured, particularly during her time in the women's section of the camp. She and her volunteer group found English lessons online that they made into packets for the women. The packets then served as a basis for daily English lessons and a place for the women to take notes. It was important to her that the women could take the lessons with them when they moved to a new location. "I wanted to be sure they would be able to hold on to something," Summer said. "That if they moved, they would have something to take with them."
Many of these refugees have years of camp life ahead of them, often changing camps several times on their way to more permanent placements. The outlook is dismal and it's easy for refugees and volunteers alike to get discouraged. Summer's educational background really helped with this. She had assignments that pushed her to approach her experience differently and do more. "I had specific goals and plans to help particular individuals progress." Her social work education also helped prepare her for some of the unique challenges of the situation. "I had a deeper understanding of trauma," she said. "And I understood the dynamics of how groups change as a normal part of group functioning. It helped me be less frustrated and facilitate better."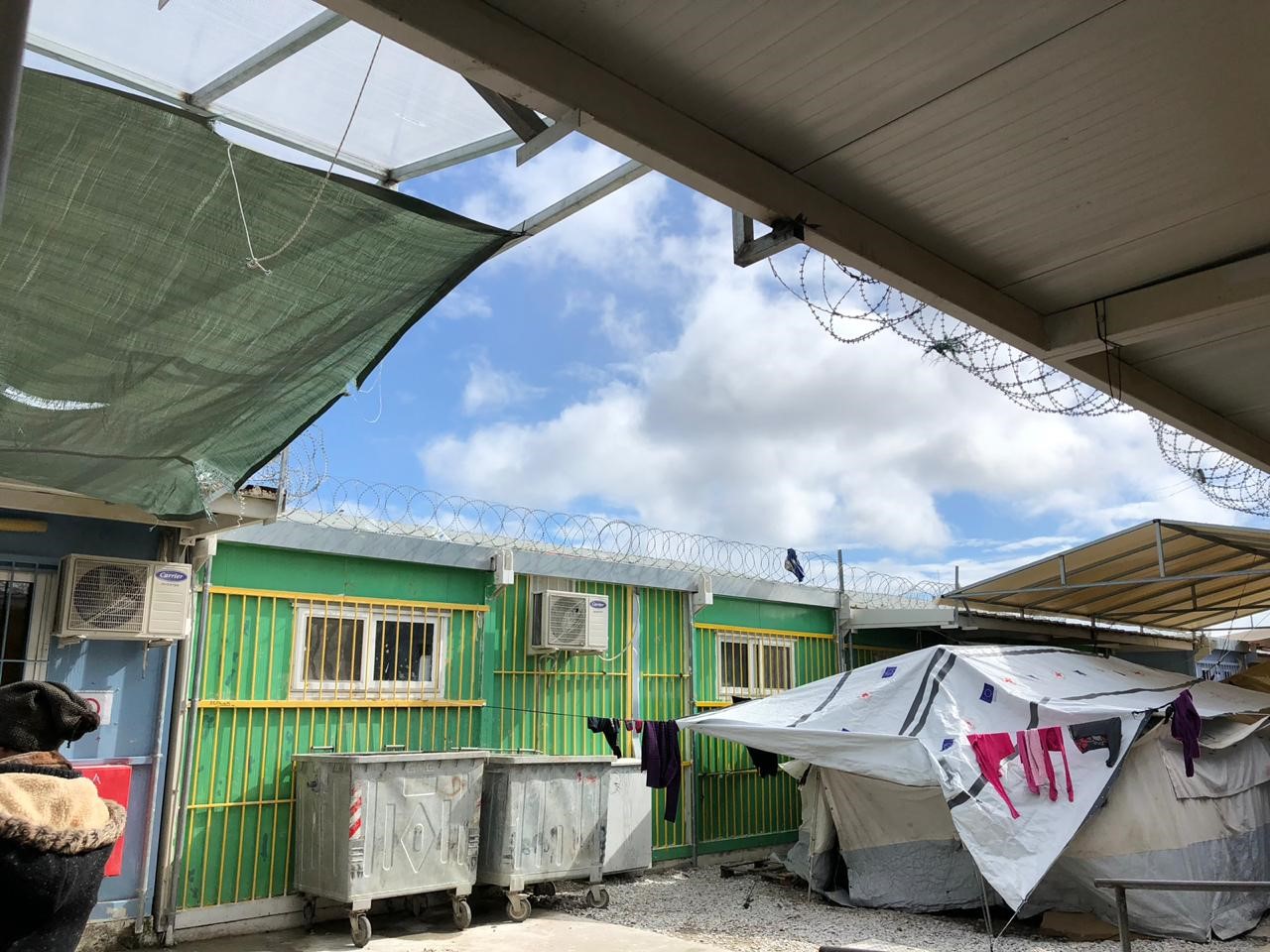 After her practicum in the refugee camps, Summer had two important takeaways. One, the refugee crisis isn't over. And it isn't slowing down. Despite how little the media is covering it, this is still a real issue. Two, there are ways people can help. There is a huge need for licensed health and mental health professionals. For her, the experience has fueled her already strong desire to get through school and get back on the ground. "I want to go back and help in a more productive way as a medical professional." If travel isn't an option, there are great organizations doing great work on the ground that can always use support. (The Hope Project and Movement on the Ground are two Summer recommends.) Even volunteering stateside can make a difference, said Summer. "Do local work. Get involved."