---
Congratulations Graduates!
---
Schedule
Date

Time

Event

Location

Thurs, April 30, 2020
TBD
CSW Family & Friends Graduation Celebration
TBD
Thurs, April 30, 2020
5:00 PM
Assemble for Commencement Ceremony
MBH Parking Lot
Thurs, April 30, 2020
6:00 PM
General Commencement Ceremony
J.M. Huntsman Center
Friday, May 1, 2020
2:00 PM
Assemble for College Convocation Ceremony
Park Building
Friday, May 1, 2020
3:00 PM
College of Convocation Ceremony
Kingsbury Hall
Please see below for details
---

Be prepared!
Graduates, read more information for the preparation on your special day!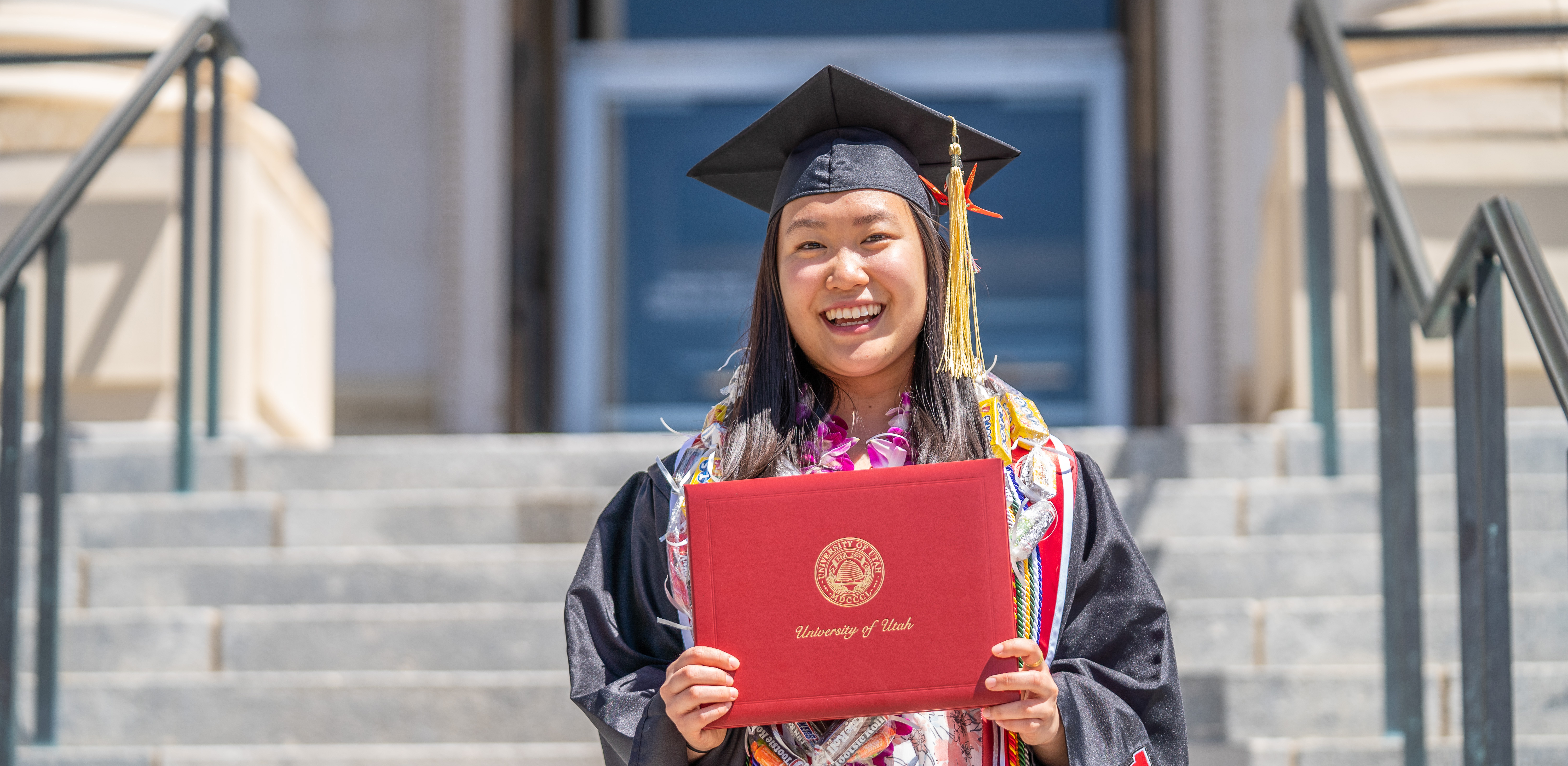 Family and Friend Graduation Celebration

The College of Social Work is excited to host the first-ever Family and Friend Graduation Celebration! This is an opportunity for graduating social work students to celebrate their academic accomplishments with family, friends, faculty, and staff who supported them throughout their time at the College. This event will be held on Thursday, April 30, 2020. The time and location have yet to be determined. This event is free and open to our graduates and all their guests, but we do ask for an RSVP for planning purposes. Please RSVP by April 16, 2020. For questions about this event, please email swgraduation@lists.utah.edu.

University of Utah's General Commencement

The University of Utah General Commencement is the campus-wide opening ceremony for graduation, kicking off many events across campus and serving as a collective celebration of the University community and the collective accomplishments of the graduating class. Commencement will be held on Thursday, April 30, 2020 at 6:00 p.m. in the Jon M. Huntsman Center. This University-wide ceremony will confer all College degrees (except degrees awarded by the College of Law and School of Medicine) en masse. Social work degrees will be accepted by the dean of the College of Social Work on behalf of social work graduates.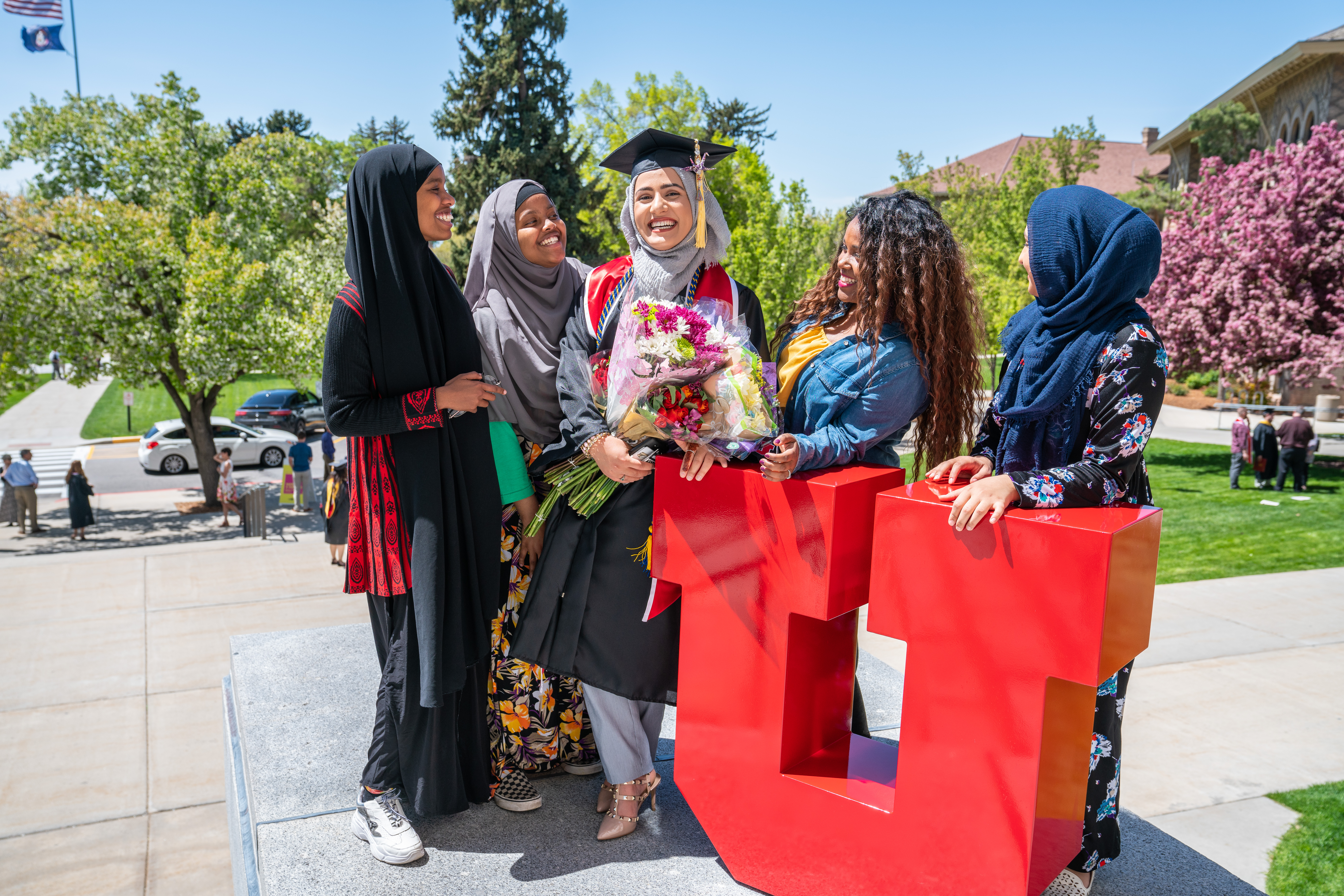 Graduates attending the General Commencement Ceremony should arrive in cap and gown by 5:00 p.m. in the Parking Terrace, west of the Huntsman Center. Groups will assemble in four separate lines by college and by degrees. Staff members from Student Affairs will be on hand to assist graduates. The processional will begin at 5:50 p.m. Guests should plan to be seated before 5:30 p.m. For more information, please visit the Commencement Information page.
Convocation Ceremony

The University of Utah College of Social Work's Convocation Ceremony will be held at Kingsbury Hall on Friday, May 1, 2020, beginning at 3:00 p.m. All students participating in the ceremony will have ceremonial degrees conferred upon them (official diplomas will be sent to graduates via mail). Details below.