Hiring Event for LDS Hospital on May 18, 2022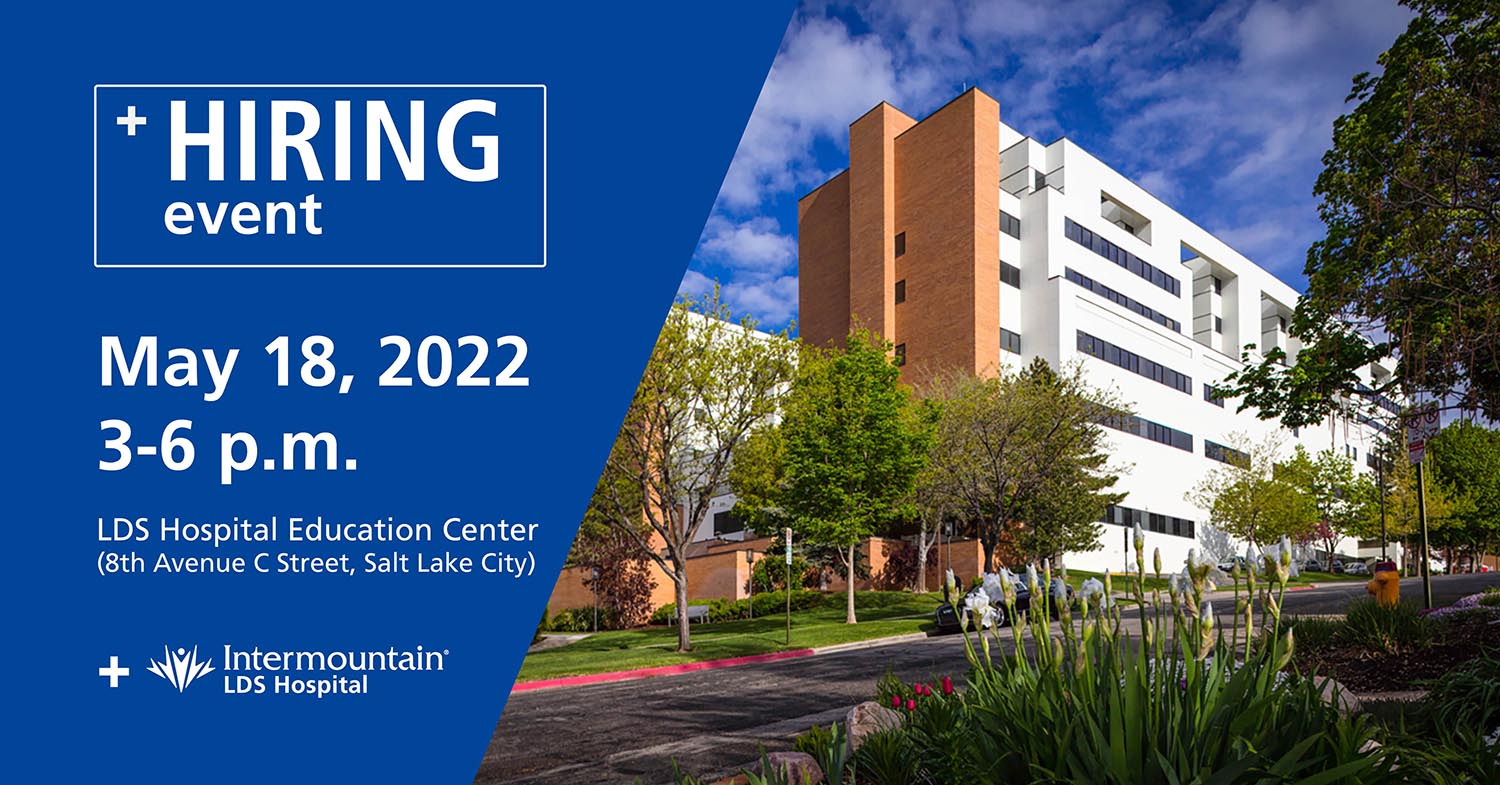 Healthcare Hiring Event
Date: Wednesday, May 18, 2022
Time: 3 – 6 p.m.
Location: LDS Hospital Education Center
(8th Ave & C St E, Salt Lake City, UT 84143)

Our team will be conducting on-the-spot interviews and job offers for successful candidates! Come connect with us, ask questions, and learn more about job opportunities at Intermountain. Available social work positions include:
Full-time LCSW
Part-time CSW's
32-hour CSW's
Please come prepared with a copy of your resume either saved to your mobile device or saved in your email. We also encourage candidates to bring a printed copy of their resume.
Intermountain leaders, recruiters, and caregivers will be providing information about a variety of job opportunities within our organization.
Questions? Email IntermountainTalentSourcing@imail.org
DOOR PRIZES & LIGHT REFRESHMENTS
*sign on bonus $1,000 FT or$500 PT
This jobs board is provided as a courtesy to our social work community. All job postings are the responsibility of the posting entity. Prospective applicants should do their due diligence in confirming/investigating any posted job opportunity. The University of Utah is not responsible for the content of, nor any resulting employment arrangements resulting from, job postings from outside entities.
Job Opportunities
Discussion channel for insightful chat about our events, news, and activities.