Dean Teasley to Serve in New Role as Associate Provost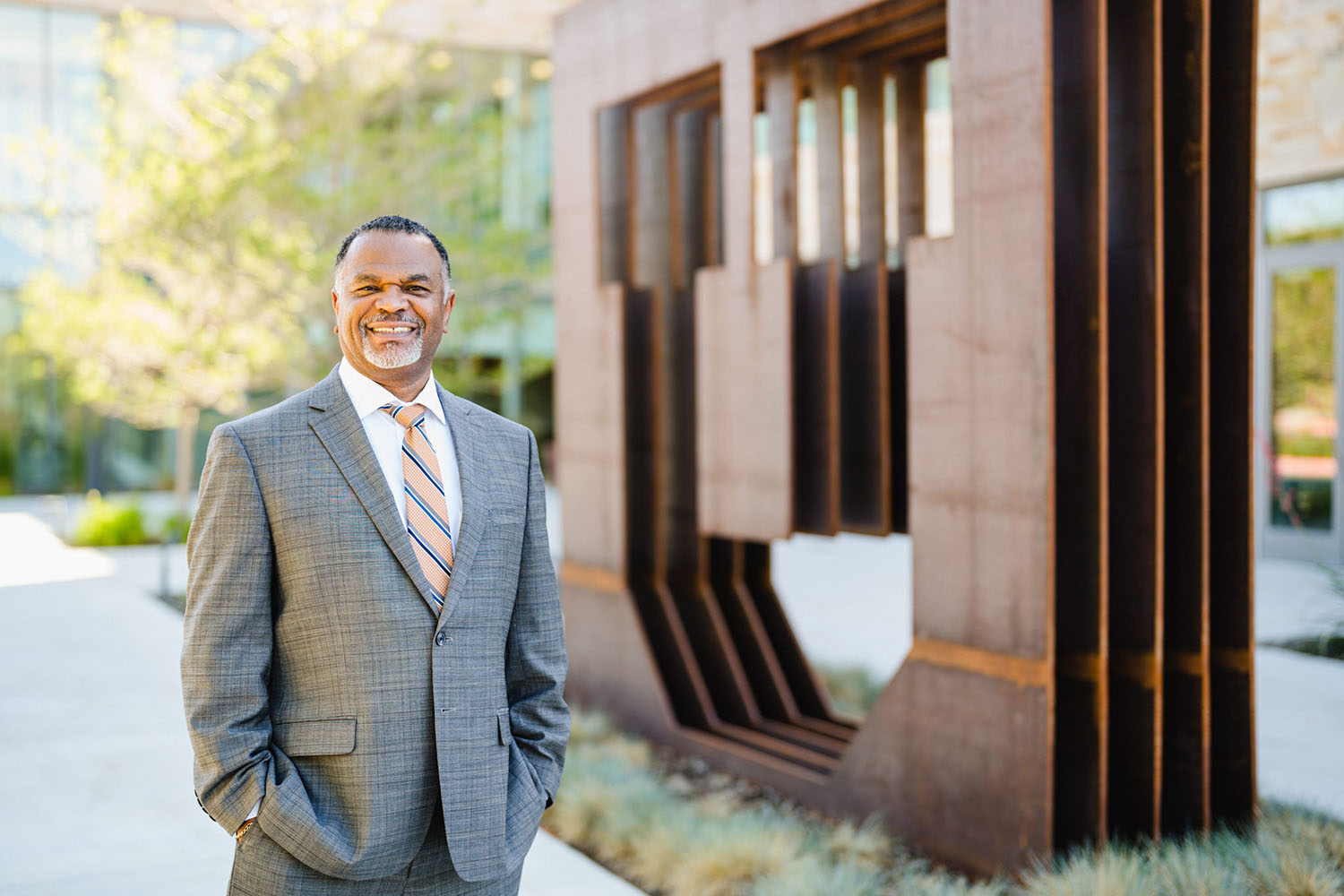 The morning of October 7th, University of Utah President Taylor Randall announced the appointment of the College of Social Work's Dean Martell Teasley as the associate provost and special assistant to the senior vice president for academic affairs (provost).
"We are grateful for Dr. Teasley's willingness to take on this new role in addition to his continuing duties as dean of the College of Social Work," wrote President Randall and Dan Reed, senior vice president for academic affairs, in a joint message.
In this newly-established position, Dean Teasley will assist the U's colleges with strategic planning; review, revise, and develop University-wide policies related to academic freedom and freedom of expression; and assist in the leadership and implementation of other strategic projects.
Dean Teasley has served as dean of the University of Utah College of Social Work since 2017, and is currently serving his second term as president of the National Association of Deans and Directors of Schools of Social Work. Before coming to Utah, he served as a professor and chair of the social work program at the University of Texas at San Antonio; he also taught at Florida State University, where he chaired the Social Work and Disaster Recovery Program. Dean Teasley served a tour of duty as a licensed practical nurse with the U.S. Army in the first Gulf War; his service not only helped him develop leadership skills that he has utilized throughout his career, but also supported his academic pursuits. He graduated magna cum laude with bachelor's degrees in sociology and psychology from Fayetteville State University, then earned a Master of Social Work degree, with an emphasis in planning and administration, from Virginia Commonwealth University. Dean Teasley earned his PhD in social work from Howard University, where he focused on African American adolescent development.
"Dr. Teasley has established himself as an effective leader with the ability to articulate and implement his vision," wrote President Randall and Senior Vice President Reed. "We look forward to Dr. Teasley bringing his considerable talents and skills to this position in support of the greater University."