New NIH Grant to Adapt Innovative Opioid Use Disorder Treatment for Virtual Reality Delivery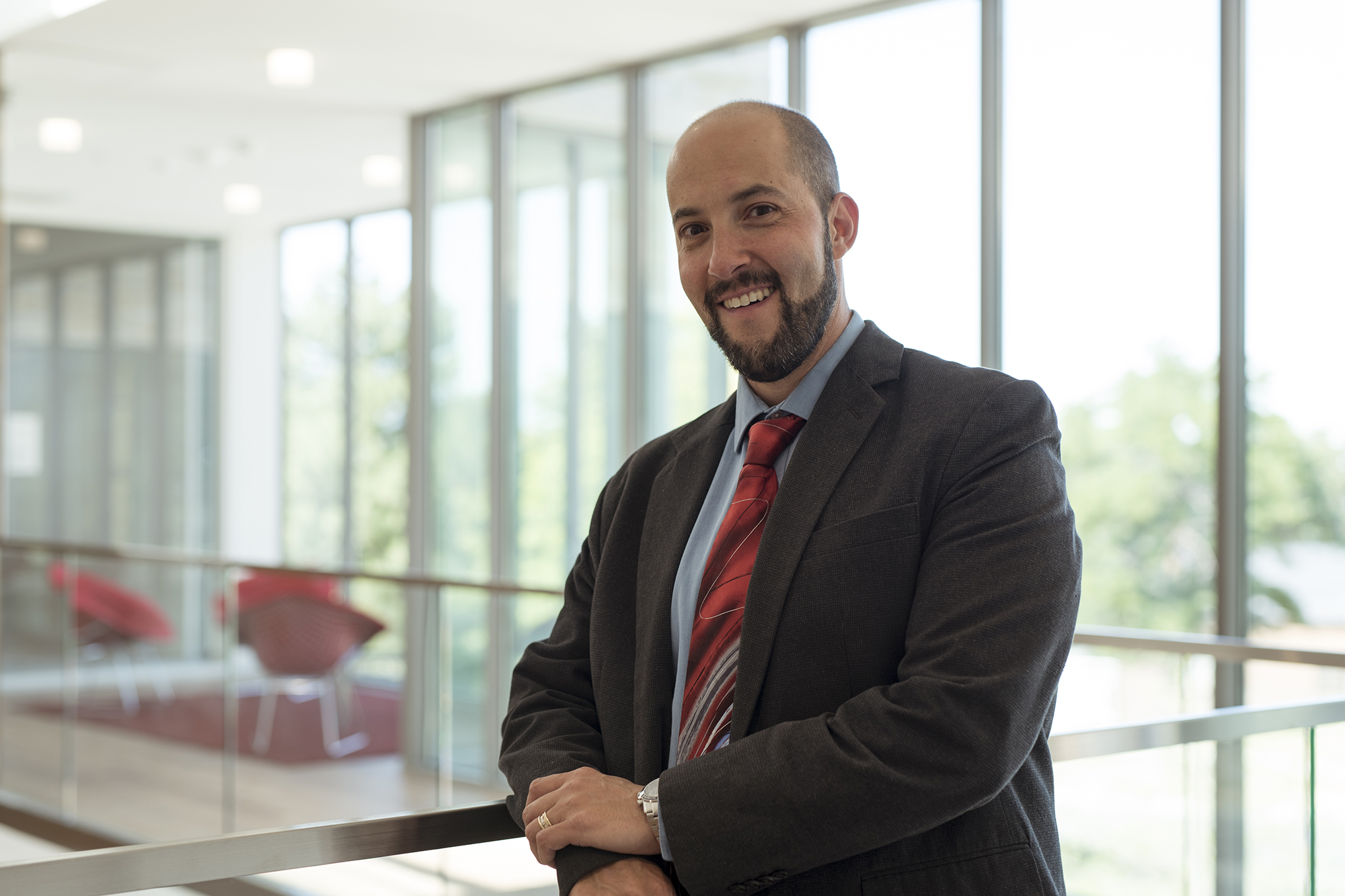 Eric Garland, distinguished professor and associate dean for research in the University of Utah College of Social Work, as well as director of the Center on Mindfulness and Integrative Health Intervention Development, has been awarded a two-phase grant to study the intersection of mindfulness, opioid use disorder, and virtual reality, in partnership with virtual reality company BehaVR, LLC. The grant ($2.6 million in total for Phase 1 and 2), awarded through NIH-NIDA and the NIH HEAL initiative, will develop and test a virtual reality version of Mindfulness-Oriented Recovery Enhancement (MORE), a cognitive-affective training intervention.
Dr. Garland explained that medications, such as buprenorphine, are currently the most effective form of intervention for opioid use disorder. However, adding a behavioral intervention can help correct dysregulation in the brain's reward systems, enhance adherence to medication intervention, and prevent relapse. MORE has shown significant promise in this regard. MORE—which Dr. Garland created through a NIDA-funded treatment development process—has demonstrated therapeutic effects in four randomized controlled trials, reducing opioid use and misuse and modulating neurophysiological responses during drug cue-reactivity and natural reward processing.
However, the MORE intervention requires significant human interaction and is therefore resource intensive. "In light of the COVID-19 pandemic, creating ways for clients to have greater flexibility in choosing implementation methods is increasingly important," said Dr. Garland. "Our partnership with BehaVR will meet this need by translating Mindfulness-Oriented Recovery Enhancement into an innovative virtual reality therapeutic intervention for opioid use disorder that will increase accessibility to services and improve the patient's chances of long-term treatment success."
BehaVR's virtual reality platform uses machine learning to integrate biometrics into the virtual reality experience. "This will enable the program to personalize treatment, boosting patient engagement and optimizing the efficacy of the MORE intervention," explained Dr. Garland.
The College of Social Work's Dean Martell Teasley is confident this research will yield important advancements in social work research. "This represents a new and innovative application for mindfulness—a therapy that has already shown high efficacy in treating opioid use disorder."