Jaehee Yi Named as Inaugural Member of the Social Work Health Futures Lab
Associate Professor Jaehee Yi was recently selected from a highly-competitive pool of candidates as a fellow in the first national cohort of the Social Work Health Futures Lab.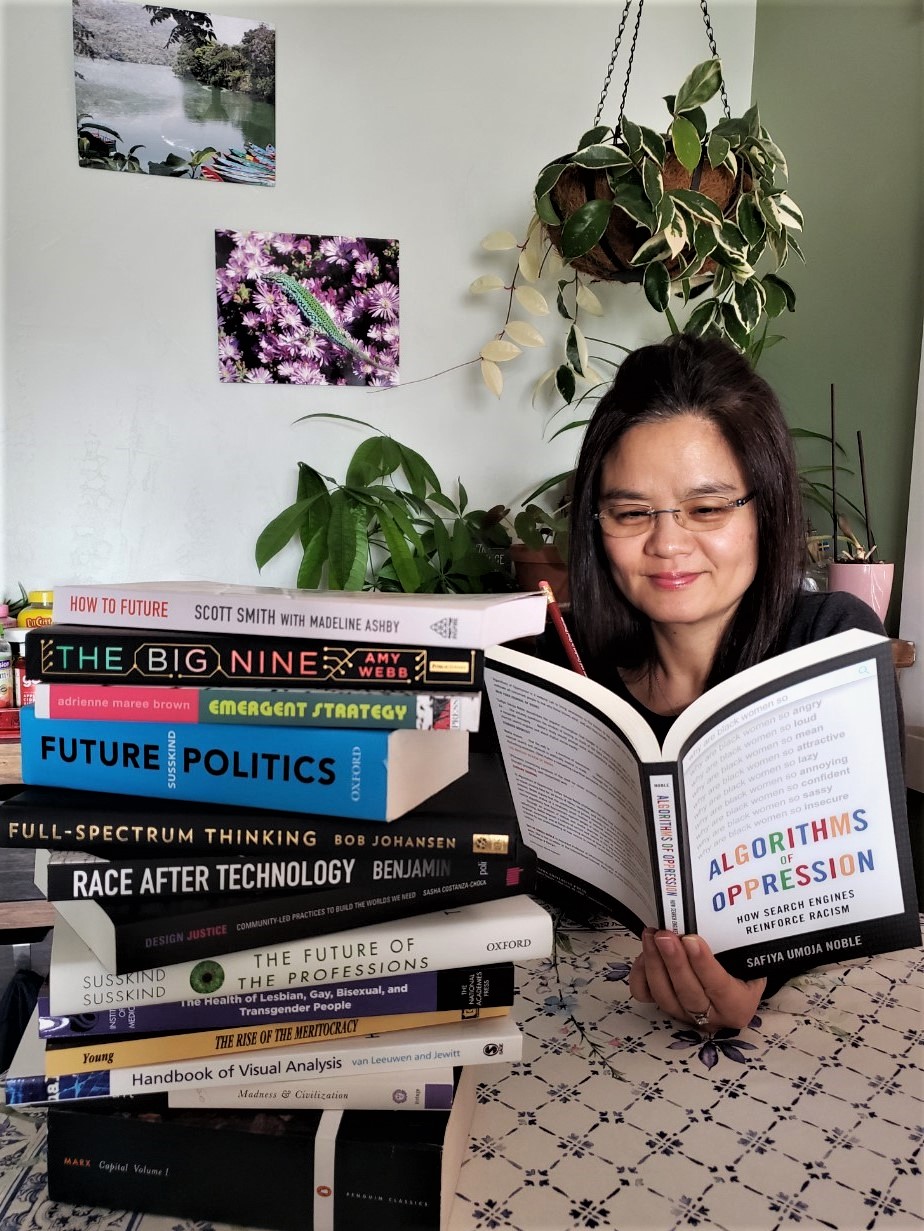 Backed by the Robert Wood Johnson Foundation and housed at Portland State University, the Futures Lab is a select group of social work scholars from across the country who will study future trends and their possible effects on the social work profession. The Lab is a collaborative learning network meant to consider how a "foresight lens" can accelerate the impact of social workers in health-rated areas of practice. It's a community of scholars looking at different elements of futures challenges —"plural," Dr. Yi notes, "because we can create multiple kinds of futures." Through a combination of courses, reading, discussion, and collaboration, the goal of the Futures Lab is to foster intentional cross-fertilization, shared discovery, and meaningful contributions to further social work thought and practice as a health-anchored profession.
"Social work needs a paradigm shift in order to lead the way through the crises that currently face humanity," said Dr. Yi. "We have aligned ourselves with the medical disease models, despite a professional code of ethics that acknowledges the complexity of the human experience and emphasizes aspects of that experience that do not lend themselves to being measured or tested in a simplified, quantifiable setting."
To date, Dr. Yi's research on resiliency and posttraumatic growth in medical contexts is part of this paradigm shift. Her research, grounded in the untraditional participatory action and mixed methods models, has provided a solid foundation for pursuing creative and innovated ways to design, conduct, and disseminate research. With the support of the Futures Lab, she intends to expand her research in resiliency to the intersectionality of race/ethnicity and gender/sexuality.
Research & Rebellion
When Dr. Yi learned that she had been accepted as part of the Futures Lab's first cohort, she was thrilled. "My heart was going to explode when I heard about the opportunity to actually work together to do something that I am so good at: being rebellious, and together!"
Dr. Yi's scholarly journey has always been a bit rebellious. When she was an MSW student at the University of Michigan, she was accepted for a graduate fellowship in the Institute of Medicine. Traditionally, only students from medical fields had been accepted, but she believed that social work had to be part of medical practice. When she was a PhD student, she chose a qualitative research study for her qualifying exam—the first one in her program to do so. Why? Because she was told that international students, whose native language was not English, might not be good at qualitative methodology. She successfully passed the exam and continues to employ mixed methods today. "I am fascinated by new ways of thinking and how that could help me answer my research questions," she says.
Dr. Yi continued to break the mold as she continued in her doctoral program. She decided to use visual and photo images for participatory action research, even when her advisor was against the idea of trying to publish photo images in an academic journal and discouraged her from conducting time-consuming community based research. "I had a strong conviction that research should be led by the participants, because people are the experts of their own lives," she recalls. For Dr. Yi, pushing the status quo is an essential part of being a researcher.